Q&A with WordPress designer and blogger Lily Liseno
I was impressed when I stumbled onto Lily Liseno Design. A beautiful website, elegant downloadable templates, thoughtful blog posts, a philosophy that marries creative thinking and practice — yes, please.
So I was truly surprised when I connected with the Orlando-based WordPress-preneur and learned that she just launched her business in late 2015. I had to know more. And Lily didn't disappoint. She dug deep to answer my questions with insight and candor.
If you're on the fence about following your heart into the world of creative web work, I think Lily's journey might inspire you to make the leap from doing what you think you "should" to what you know you can.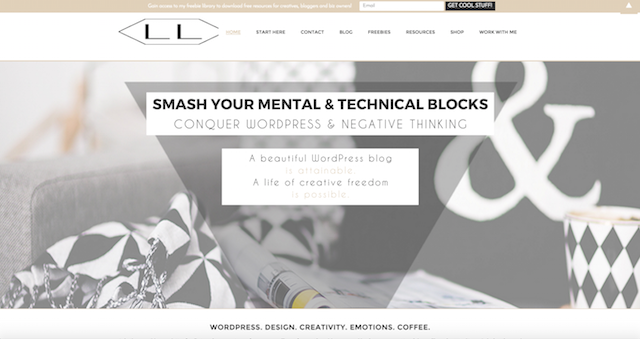 Q: What inspired you to start your business?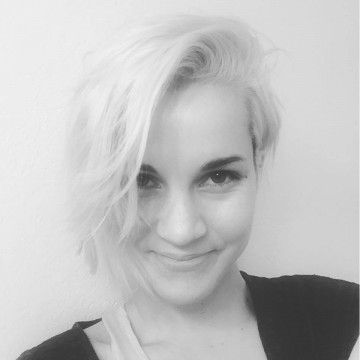 A: I've always been interested in design and websites, ever since I was little. But I never thought to pursue that interest because as I grew up, I started to see all the things I "should" be doing, instead of the things I "could" be doing. Growing up does that to you somehow.
I realized it's possible to make money online around 2010 and started to search for a bunch of odd jobs. I secretly think I had anxiety over getting "real jobs," which lead me to find ways to make money in an alternative way that I would actually enjoy. I started a lifestyle blog in March 2014, while I continued to find ways to make money online.
I did some Fiverr gigs, transcription work, started a music blog, started a blog about Myers Briggs, sold some blogger templates on Etsy, and did lots of other small random things. I was never really 'successful,' but I found the whole process fun and exciting. I am in love with the idea of creating and making sure my creations are valuable to others.
After graduating college, I took a teaching job because, what else are you going to do with a teaching degree? I ended up dreading work every day. My husband and counselor encouraged me to quit my job and pursue what I knew I loved to do all along — creating and blogging. I decided to take the leap in December 2015. I wanted to get serious. My business specifically addresses helping creatives overcome mental/technical blocks when it comes to WordPress and negative thinking.
Q: What first steps did you take to launch the business?
A: I didn't really have a plan for launching my business — I kind of just molded it and will continue to mold it. It feels messy and cluttered sometimes, but I think that's how life works and we all just learn as we go.
After quitting my teaching job, I did some soul searching for a couple months (luckily my husband enjoyed his job and was happy to support me). Around August 2015, I took some Photoshop and web design course, and one thing led to another. I did some design work on 99designs, and actually got paid quite a lot of money for a project I worked on. I was SO amazed that I actually could make that much money by doing something I enjoyed. That was it for me! I switched my blog over from blogger to WordPress, set up a web design site, and discovered that I loved working on my site so much that I started making and selling premade WordPress themes on Etsy.
I loved the idea of passive income.
Although I do offer custom design services, my true love is in creating WordPress themes and courses and blogging about WordPress and creativity and the mental blocks that creatives sometimes face.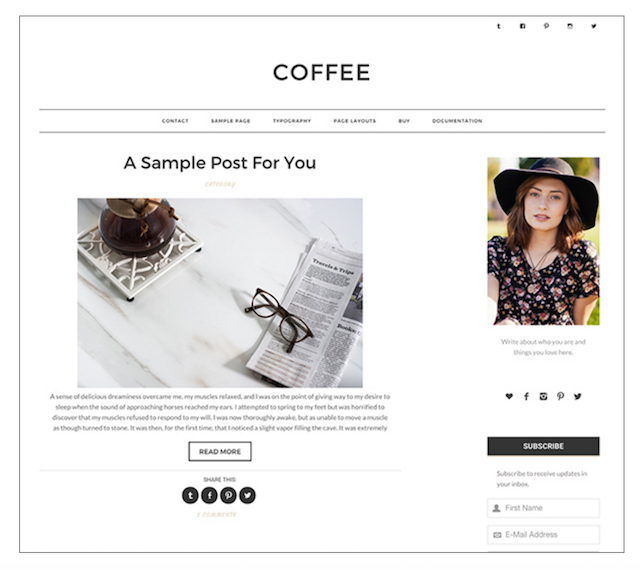 Q: What obstacles have you encountered as a startup?
A: The WordPress learning curve, and my own mind — that's why I love writing about those two things. I also struggle with marketing, but I've learned a lot through some great resources.
Being in community of like-minded creatives, where I can ask for help and give advice to others, has really helped me overcome a lot of my struggles.
I go to webinars and connect with other creatives and business owners via Facebook groups and Twitter chats.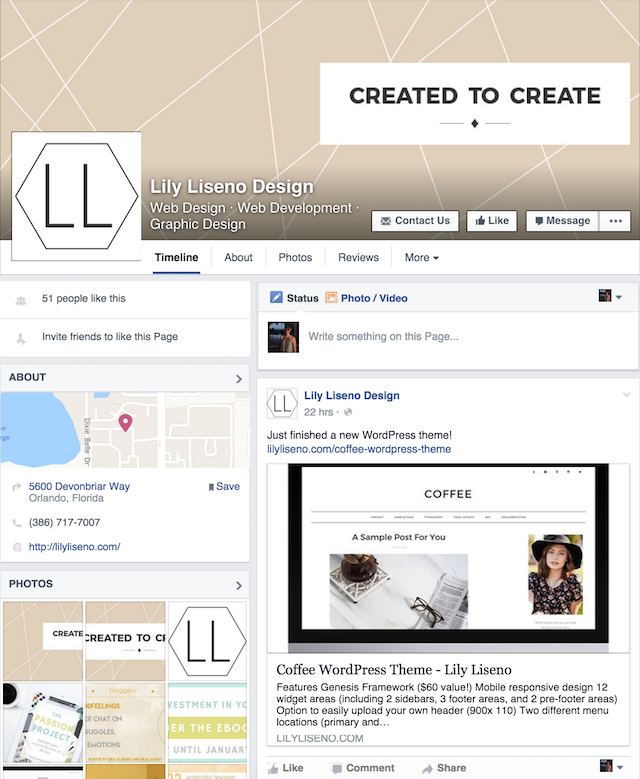 Q: How did you identify your niche in the market?
A: It took me a few years to figure out my niche. I feel like that's probably the longest process of starting any business. From when I started trying to find ways to make money online to when I started my lifestyle blog, I discovered how much I enjoyed editing the way my blog looked — and that's how I started creating and selling themes.
I then rediscovered my love for creating and being creative — not just through blog designs, but through painting, playing music, writing and travel.
I always felt that I should be doing something else, something "productive." I decided I wanted to write about this creative freedom and the dilemma we struggle with as creatives, in addition to writing about the technical side of owning your own website.
Q: Tell me about your business model.
A: I market myself through blogging, guest posting, Instagram, Pinterest and other social media to showcase my talent and expertise. I also have a podcast on overcoming struggles as creatives in order to create community and to reflect on my own struggles.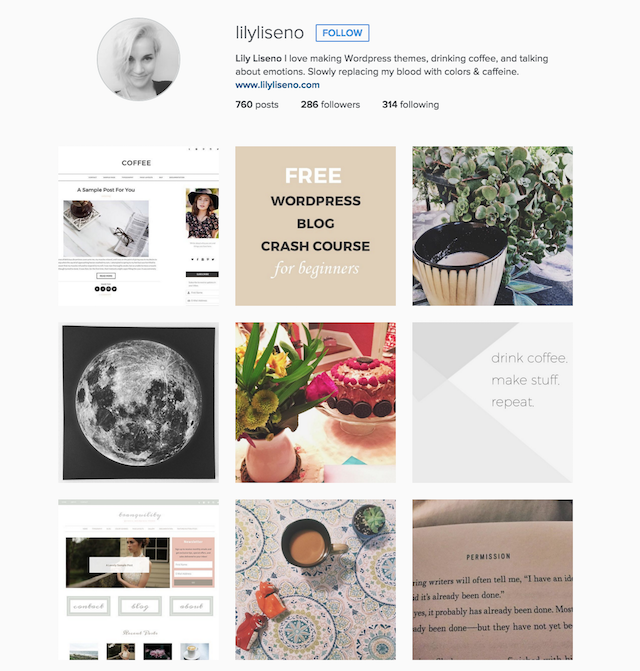 I gain email subscribers by offering a bunch of free content — like social media icons, a WordPress theme, workbooks and desktop backgrounds — on a password-protected freebies page.
I network through Facebook groups and Twitter chats.
Right now, I earn money through my pre-made WordPress themes on Etsy. I plan to make money in the very near future by:
creating custom WordPress designs.
building a course on customizing your WordPress site and creating a brand for yourself.
building a course on finding your creative freedom through conquering your fears.
offering smaller design services such as Facebook headers, logo designs and blog headers.
Q: What other online tools do you use for your business?
A: I bought my domains from GoDaddy and I use GoDaddy Managed WordPress.
GoDaddy Managed WordPress has been great for me because it is so easy to set up. It makes setting up a domain and hosting simple to do and understand!
I also use Linux hosting with cPanel, which has been great because I've been able to create multiple WordPress sites to showcase my pre-made themes and to practice designing. I'm able to back up my sites, which is so important to be able to do. I've also been able to duplicate them when I want to use one of my themes to create a similar WordPress theme.
For WordPress design I use the Genesis Framework from StudioPress. It's made designing my websites so much easier for me than designing without it. Although it is still a learning curve, the community and support around it has been amazingly useful and helpful. It has paid for itself by now.
I use MailChimp for email marketing.
Q: What's your guiding business philosophy?
A: My philosophy is focused on helping others reach their creative potential and enjoy the creative journey — which is just as important as the "destination" (if that even exists). It is possible to find what you love doing, but we often hold ourselves back from embarking on this crazy, fun, adventurous ride.
On the technical side of things, I want to make others aware that WordPress isn't too difficult to learn and you can actually use it to showcase your blog and creativity in a really fun and unique way because of the flexibility of it.
Q: What strengths do you bring to the table?
A: I believe I am quite sensitive to the needs of others and understanding of their frustrations. I am also very driven. Once I think up a project to do, I push hard to implement and complete it. I also have a mind that is a mix of creativity and logic.
Q: What sets your business apart from competitors?
A: I have yet to find a community, website or business that puts a lot of focus on the mental aspect of creative living and owning a business. That's why I blog about this topic and why I have started my Coffee & Feelings podcast.
Creativity, freedom, blogging, business … It's all about conquering the mental blocks that hold us back in our lives, probably even more so than the technical blocks.
We tell ourselves that "making a website is too hard" or "it's unaffordable to hire a designer" or "I'm not good enough." That's why I focus on the technical and mental aspects of making a website on your own to showcase your unique personality, talents, and creativity — either to make money off of your talents, or to just allow yourself that freedom to create.
Q: What's the most valuable lesson you've learned since starting your business?
A: I learned how much I was holding myself back in the process of wanting to start a business! It was hard, or I would even venture to say it was impossible, for me to say "I'm starting a business" out loud because I didn't truly believe that to be possible. I tried to talk myself out of a life I truly wanted even though a part of me intensely desired creating and freedom. A job can be a job, but allowing yourself to create on the side and pursue your desires despite that job is really important.
Q: What's your best advice for other web pros?
A: Life really is meant to be fun. Although there are definitely struggles and hard times, when it comes to what you want to do with your life, it SHOULD be fun!
It's all about experimentation and play.
Also, you can conquer anything you have trouble with. You can really learn how to do anything you want to do because of the endless resources on the Internet. You can teach yourself how to code, how to program, how to sell products, how to be a great marketer— everything is out there for you.