Quiz: How well-maintained is your WordPress website?
I've written about the importance of ongoing maintenance of WordPress websites — and I didn't pull any punches about the potential consequences for neglecting this critical task. Downtime? Check. Security breaches? You bet. Now, it's time for a WordPress maintenance quiz! Honestly, how well-maintained is your WordPress site?
Turn off notifications on your phone and computer, and take a few minutes to honestly answer the following questions. There's no use cheating; you'll only be cheating yourself. Ready, set, go!
[quiz-cat id="60040″]
Why bother maintaining WordPress?
Now that you've seen your score from the WordPress maintenance quiz, let's talk more about why you should care. Why bother maintaining a WordPress website? There are a few main benefits of maintenance:
Increase site security. The fewer plugins, themes and users you have on your site, the smaller its attack surface (the area available for hackers to target).
Decrease risk. You'll have a backup in case your site faces an issue. It's less likely that site will be hacked or break.
Make site run smoothly. When your site is updated and clutter-free, it's less likely that it will run hobble along or break down due to plugin incompatibilities or other issues.
Increase site speed. In general, the leaner your site, the faster it will run. People (and Google) love a fast site!
Decrease site size. By shrinking your site, you make it easier for your backup system to back it up, and you save space on your web server.
Those are the general reasons. Let's look at specifically why the tasks above are so important.
What's so important about these tasks?
I took a backup within the last week (or day, if the site is active or eCommerce).
Websites can be damaged in several ways, including user error, hackers and hosting issues.
Routine backups are a safety net to recover from such damage.
You should back up at least weekly. If your site is fairly active, such as publishing more than one post or page each week, or making other changes to the site each week, then backing up daily would be better. If you have an eCommerce site (one that takes payment for products, services, or donations), you should definitely back up daily.
My backup is a full backup (all files and full database).
If your site was broken and you needed to restore it from a backup, you'd need a complete backup that includes all its files and the entire database. Many site owners back up their database, but not the files. This means your all the images you've uploaded to your site would be lost, as well as your theme! It's important to make sure your backup system is catching everything.
I know how to restore my backup.
A backup is useless if you don't know how to restore it! Make sure you know how to get it, and how to restore it. It wouldn't hurt to test the process.
I checked my backups to make sure they're working and being stored properly, within the last month.
I hate hearing, "We thought we were taking backups, but apparently not." Usually, this discovery comes at the worst time, when the site is damaged and a backup is urgently needed. At least monthly, make sure your backup system is working. Check that the backup files are being placed where they should be, and that they contain everything they should.
Editor's note: GoDaddy's Managed WordPress hosting solution includes daily backups and one-click restore.
I receive uptime alerts when my website goes down.
In a perfect world, your website would never go down. But we don't live in a perfect world, and even the best hosts sometimes have outages. When your site goes down, you don't want your customers to be the ones to notice and tell you, right? Make sure that you (or someone responsible for your site) is notified when your site goes down and knows what to do when that happens.
I scanned my website for malware within the last week.
All WordPress sites combined are targeted by more than 90,978 attacks every minute, according to Wordfence! Unfortunately, even with vigilant security monitoring, there's no guarantee that your website won't ever get hacked. When malware sneaks through to your site, it's critical that it be removed quickly and thoroughly. Scan for malware at least weekly; more often is better.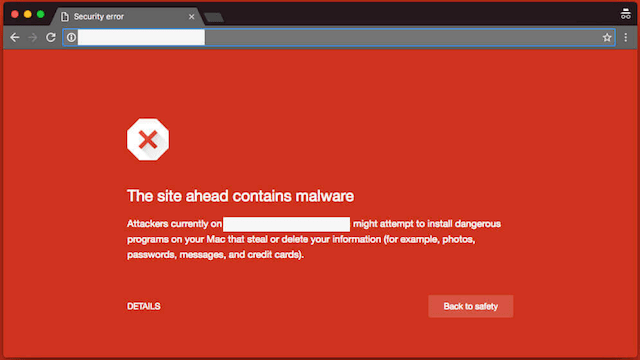 I installed updates to WordPress Core, plugins and themes within the last week.
Updates help to maintain security, fix bugs, add features, and improve your site's functionality. Many WordPress sites are highly vulnerable to hackers because they're running outdated software. Sucuri has reported that 61 percent of hacked WordPress sites are running outdated software. Installing updates is one of the most effective ways to prevent your site from being hacked or breaking.
I have no pending comments.
Comments are an important part of interacting with your audience. Keep the conversation going by responding quickly to comments. When you receive comments that shouldn't appear on your site, mark them as spam or delete them. That shines the spotlight on the legitimate comments and encourages more legitimate commenting.
I reviewed my website from a computer within the last month.
You want your website to look right and work well on computers and large screens such as TVs and projectors. Using your computer (not a phone or tablet), click through the pages of your site, looking for anything out of place. It wouldn't hurt to test with more than one browser.
I reviewed my website from a phone or tablet within the last month.
More than half of web traffic now comes from mobile devices, so it's critical that your website look right and work well on phones and tablets. Using your phone or tablet, click through the pages of your site, looking for anything out of place. It wouldn't hurt to test with more than one mobile device.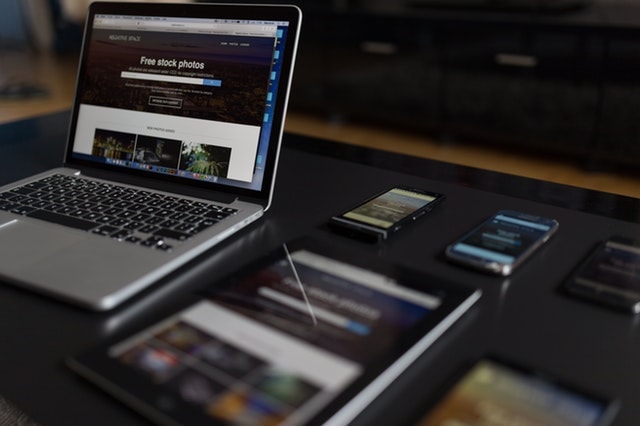 I checked the WordPress admin area (back end) within the last month.
Alerts and important messages can be shown within the WordPress admin area, so you should check for those at least monthly. While you're there, correct anything that requires fixing, look for anything out of place, and remove anything unnecessary.
I reviewed the user accounts within the last quarter.
Website owners often put their sites at risk by keeping old WordPress user accounts from previous employees, web professionals, and marketing professionals. It's also dangerous to give users more access than they need. Reduce your risk by downgrading or removing any accounts you can.
I tested my site's speed within the last quarter.
Your site's visitors want your site to be fast, and so does Google! If you don't test your site's speed, you won't know how it's performing, or how to make it faster. Two good places to test are GTmetrix and Pingdom Website Speed Test. Your host may be able to recommend improvements as well.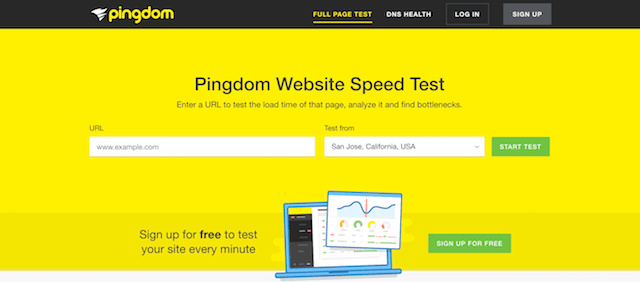 I checked my site for outdated plugins within the last quarter.
Old plugins that haven't been updated in more than two years make your site unstable and threaten its security. Regularly use the No Longer in Directory plugin to check your plugins. Replace outdated plugins with updated alternatives whenever possible.
I removed unneeded plugins within the last quarter.
Just like outdated plugins, plugins that have been removed from the WordPress Plugin Directory are a hazard. Use the No Longer in Directory plugin here, too. Deactivate, then delete, any plugins that you no longer need. Replace with alternative plugins as necessary.
I removed unneeded themes within the last quarter.
Even inactive themes can be hacked, so delete those you no longer need. Just make sure you don't delete the WordPress parent theme that's required for your theme! Keep it as well as your active theme.
I removed unneeded files from the Media Library within the last quarter.
Files in the Media Library take up space on your web server and inside your backups. Unnecessary files make it harder to find the ones you're looking for. Review the Media Library and delete any files you no longer need. Be meticulous when you clean this area. Don't delete any images, PDFs, or other files that are still used on your site!
I tested forms (contact forms, email signup forms, quote request forms, etc.) within the last quarter.
I've seen businesses that missed weeks and even months of messages because of a broken or misconfigured contact form! What would that do to your business? Avoid it by testing all the forms on your site, including contact forms, email signup forms, and quote request forms.
I removed unneeded pages within the last year.
A lot can change in a year. Does your site show inaccurate products, services, or employees? Click through the pages of your site, and look for any pages that should be edited or removed. When you remove a page, be sure to redirect its URL to a page that will remain on the site.
I removed unneeded Custom Post Types within the last year (Testimonials, Portfolio, Sliders, etc.).
In the same way that you review pages, review the other content on your site — such as testimonials, portfolio items, and sliders. Edit and delete as necessary. As with pages, be sure to redirect the URL of any content you remove.
All images on my site are optimized (properly sized and compressed).
Image files can be large (3 to 10 MB). Images that large slow down your site and take up extra space on your server. Images that are much smaller still look fine! Resize and compress images to shrink their file size. Aim for 250 KB. Do this on your computer before you upload images to WordPress, or use a plugin like Imsanity to do this automatically for you.
Now what?
Look back at the list we started with. Take a close look at the items where you answered, "No." Make a list of them. Hey, look, you just created a to-do list! Seriously, it's important to take care of those items, to keep your site secure and running smoothly.
Did I hear you guffaw and shout, "I don't have time for that!"? Well, that's OK. I didn't say you personally need to make time for them. You just need to ensure that they're done. WordPress maintenance companies like OptimWise stand ready to take care of your website. Pass that to-do list right over, why don't you?
Whether you'll do the maintenance yourself or find a company to do it, you'll benefit from learning more details about the steps involved in WordPress maintenance. The Ultimate WordPress Maintenance Schedule is just what you need!
Will you score better next time?
It's too late to get a better score this time around. But it's not too late to start working towards getting a better score next time! Create a calendar event to come back in a month and take the WordPress maintenance quiz again. Because it's really not about the quiz score. It's about keeping your website secure and running smoothly, so that your business gets more leads and sales. And that's worth a lot more than bragging rights, don't you think?
Image by: Jordan Sanchez on Unsplash