How to sell and deliver landing pages as a service [webinar]
If you've ever wanted to add landing pages as a paid service add-on, you need to read this post. We're going to talk about how to sell and deliver landing pages as a service to your customers.
If you already build websites, then you could be offering landing pages as a brilliant add-on to current customers. You could also start to offer landing page packages as a lower-cost, initial product offer to new customers.
Landing pages make great entrance products to future, larger website projects.
We all know that businesses want more traffic, more leads and more sales. Frankly, many businesses just want more revenue. Increased average transactions, increase consumption, increase leads. Landing pages can help with all of these.
In this post, we're going to cover:
How to sell the concept and delivery of a landing page
The three-step process we use to build landing page projects
How much to charge for a landing page package
Ready to get started? First, let's identify the types of landing pages we can work with.
What types of landing pages do we have?
Unbounce says, "In the purest sense, a landing page is any web page that a visitor can arrive at or 'land' on."
Sales pages, squeeze pages and signup pages are the basics. However there are a few that are always neglected, and while not strictly a landing page, upsell pages, thank you pages and checkout pages fall into the same category as landing pages.
We've got a free landing page cheat sheet that goes over every type of page, the suitable goals and how to sell them.
The key to all landing pages is knowing the desired goal and the follow up.
Squeeze pages work great if you want to grow your email list. But the thank you page immediately after is critical to the process. If you want to sell landing pages as an offering to your customers, you're really selling a process or series of pages designed to achieve a goal.
What results do landing pages get us?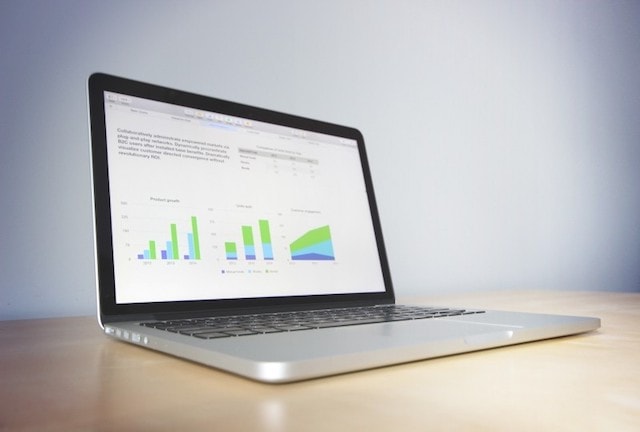 Sales and leads. That's about it. The scale of the result depends on what's been offered on the page, the warmth of the visitor and the goal of the customer.
A lead could be captured on a squeeze page from a five-step qualification form with address, income, name and personal details. However, some squeeze pages will just capture an email address and that's it.
For example, let's say a customer of yours (we'll call them LoFi Headphones) is looking to sell a specific product, such as noise cancelling headphones. A long form for lead capture purposes might not be the right fit. Instead, we might have a sales page designed to convert visitors into sales. Visitors could be targeted from current email lists, retargeted traffic or brand-new, cold traffic.
But if we take it a step further (assuming the visitor converted into a sale), the next "landing" page could be the checkout page. On that page, we could add an order bump or offer next day shipping.
Landing pages are designed to increase the conversions from visitors and leads and customers. Increase the average spend, increase lifetime value, increase sales on automation, capture leads, increase lead data and qualification — all benefits to a great landing page.
How to sell and deliver landing pages
Pages with one clear and defined purpose always work better than pages that try to do too much. The key to high converting pages is knowing what the page is designed to do and who will visit the page.
Identify goals.

Choose the right page.

Always build a follow-up.

Work backward from the sale.

Get a budget.

Determine costs, overheads and profit.
If you need a cheat sheet to see which landing pages offer what, remember to check out our free cheat sheet. Then, keep reading for more information.
1. Identify goals
Spend time working with your customers and leads to identify the goals they have. At WP Elevation, we use a technique called go wide, go deep.
We dig deep at all their goals. How many customers do they want? What revenue do they want? Sales? Profit? New products? Staff hires? Growth and scale? We want to know as much as we can about all their goals. Keep going wide, keep asking what their goals are and keep asking, "What else?"
Get them to list out everything they want help with. Then, ask them to prioritize. Ask them what their most important goal is.
It might be the first thing they said, it might be the last. That doesn't really matter. Most businesses want more sales, more customers and more revenue. But is it that they need more sales per customers or more customers? Or are they launching a new product to their current customers? Are they finding they need more new customers for their core products?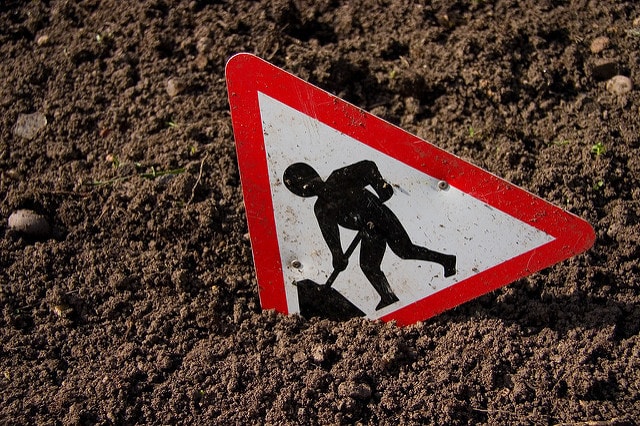 The more you dig, the better the insight you'll have into what you can provide them. Most customers won't have any idea about how you can help. Those that do will assume they just need more traffic to their sales pages (wrong).
Dig deep and understand everything about where they want to be.
Now in order to choose the right page for the job (next), we're going to ask where your customers currently are. If they want more sales, what do their sales look like now? If they want more revenue, what revenue do they get now? If they want to increase the average transaction per customer, what is that number now?
Let's stick with our headphone company. If LoFi Headphones has 1,000 current customers, all of whom have bought headphones, it's unlikely they could sell another set of headphones to their existing base.
So if LoFi Headphone's goal is to increase the number of sales per customer, we can't keep offering the same product. So we'd look for new products and services and offer those customers.
Increasing traffic to a sales page won't increase the average customer spend.
On the other hand, if LoFi Headphone's wants more customers and sales for first-time purchases, should we just drive a load of PPC traffic to a sales page? Maybe. But personally, I'd rather look at their current lead list and email list and put a page in front of them. Visitors already know the brand and are more likely to buy.
Find out the goals of the customer and dig deep. Understand why they have those goals. Focus on the results they want and what their goals are. The more time you spend understanding their goals and what they want to achieve, the easier it'll be to sell landing page packages to them. Then, listen to where they are now and what your pages are expected to get.
2. Choose the right page
The right tool for the job. Sounds obvious, but I'm staggered how many website businesses build a stunning, well-designed squeeze page to increase sales.
Squeeze pages can grow email lists, but what they're really doing is demonstrating that people are interested in what you have to offer. Email lists by themselves aren't worth much unless you know that those email addresses are interested in a specific offer or topic.
After you understand what they goals and results are, choose the right page for the job and follow our process for building out landing page packages. Remember, we have a landing page cheat sheet for free here to talk about the perfect landing page for your customers.
3. Always build a follow-up
This is the most vital, critical part of the whole process. You are never, ever, ever building one page. I don't care what anyone else tells you or says. You are never to build just one page.
Always build a follow-up page. This is what will separate you from everyone else offering landing page packages.
Build the follow-up page and consider the conversion journey that the customer or visitor is on. It might just be one extra page, it might be a few. But never, ever just build one page.
For every squeeze page, build a thank you page. For every sales page and checkout page, build an upsell page (or a thank you page at least).
No need to get complicated offering squeeze pages, thank you pages, upsell pages, delivery pages with upsell and checkout pages with order bumps (well, you can of course if you want). We find businesses are more likely to buy one "goal" at a time.
In every situation and goal, think about what happens next. Not immediately, but in two minutes, two hours and two months.
A thank you page will reduce spam emails. It'll confirm that they're signed up and it's a chance to introduce yourself or the business. For a sales page and checkout page, create the upsell page to increase conversions or at least show customers that they could get more.
4. Work backward from the sale
One of the most common misconceptions about landing page packages is that we start with traffic and email addresses.
Wrong. So, so, so wrong.
Imagine transporting those headphones from LoFi Headphones to customers via a delivery truck. We fill the truck with headphones and drive to each customer to deliver our headphones.
But let's say there's a hole in the gas tank of the truck. What's going to happen to the gas? It's going to seep out those holes.
It's harder to deliver the headphones when we can't arrive at the door.
So instead, many businesses and will buy more fuel. They'll continue to fill up and spend more and more on fuel to combat the gas leaks. Insane, right? The metaphor is a little heavy handed, but I had to get the point across. Obviously, you would front the larger initial cost of fixing the gas tank before filling up, right?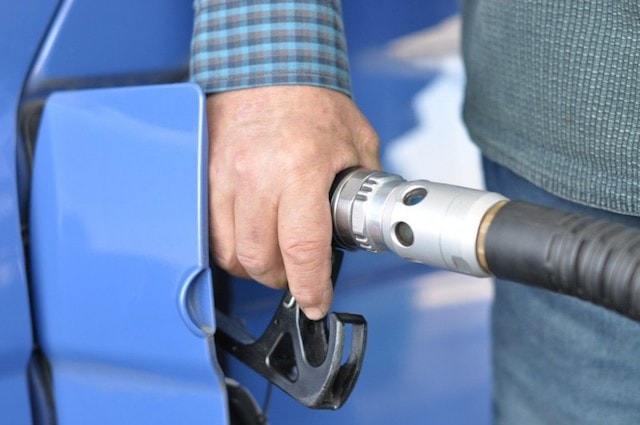 But that's what many businesses and website "experts" do for their customers. That's what driving more traffic to a sales page is like when you don't know the sales process. Driving traffic to a squeeze page, capturing leads and email addresses could be all in vain if there isn't a sales process to complete the conversion.
Yet, that's what so many WordPress businesses do (except the smart, gorgeous, sexy WordPress businesses reading this post). They'll build a great squeeze page and help their customers grow an email list.
Then they're surprised when their customers are disappointed in the results. Why are they disappointed? Because driving new traffic and getting new leads doesn't mean jack when there's no sales process to close the deal.
If a company is already making sales and converting email leads into sales, absolutely increase their leads.
But even then, our agency starts with the sales. We'll sell to current customers, current leads and new customers before filling the pipeline with new leads. We'll fix the holes in the gas tank before filling it with more high-octane fuel.
So we know the goal and the pages we're going to build. What do we charge?
5. Get a budget
Well, before anything, we need to know the customer's budget. Have you asked what their budget is? You 100-percent should. It's the most important question after, "What are your goals?"
Imagine being told by a customer that they wanted to make 10,000 new sales in 12 months. It's a $100,000 revenue increase. Sounds good, right?
What if after all that you present them with a proposal and they tell you they can't afford it? It happens all the time (even to us). That's because we didn't ask their budget. Does a $5,000 budget sound fair for creating $100,000 in revenue? Not to me it doesn't.
So first, ask their budget. If you're uncomfortable asking about budget, frame it in a different way. Try these approaches:
What are you planning on spending to reach that goal?
How much are you willing to pay for this result?
How much would you spend to get this result today?
What are you willing to spend to solve this problem?
This often frames the question in a different light. Customers can understand that every result needs input. It's not a question of maxing out their budget. It's about understanding what they're willing to spend on the solution.
6. Determine costs, overheads and profit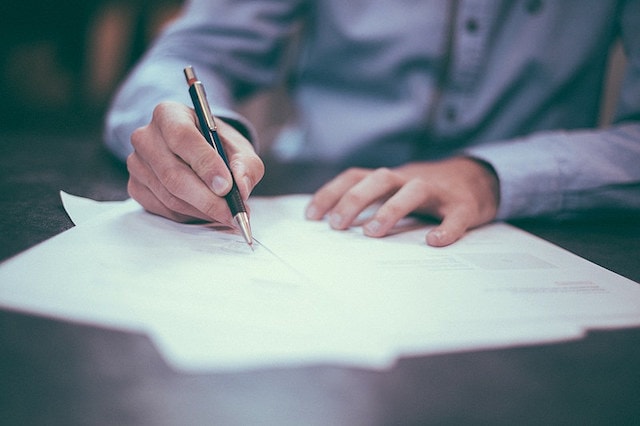 Next, it's a pretty simple process of working out your costs, overheads and profit.
We've got another killer blog post here (with free training recording) that talks about how to price your website projects.
Rather than repeat myself, I'll just sum up the key points.
Know how much you need to make. Not the cost to you, but your costs to live. How long will the project take? How much do you need to live on? What are your personal goals?
Work out the costs of the project. If you need a designer, new plugins, developer, hosting — factor all that into the price.
Include your business overheads costs. Bills, rent, software. It all adds up. Your projects are designed to keep you in business, so build that into the cost.
Include a profit margin. Do this now and do it for every project. If your projects aren't profitable now, they never will be.
Combine those costs, and that's your cost to the customer. If it's below their budget, happy days! If not, you need to remove features from the proposal that lower the cost. Don't cut into profit margins.
What if they already have a website?
Landing pages make a great offering because they're not just suitable for new website projects. In fact, much of our early success came from offering simple landing page packages to clients who did already have websites.
If your customers already have websites, whether you created them or not, understand what they want to achieve with that site and what it's delivering now. Landing pages are about scaling the results they're currently getting.
Don't sell them the concepts of pages, redirections, upsells and email list growth. Sell the benefits and results that those pages get.
If their website makes sales, a sales page will get them more sales. If they capture leads, a squeeze page will capture more leads. Don't think that just because they have a site, they don't need more results.