Sell more pet grooming supplies with a blog
As the owner of a pet grooming supplies website, you're the cat's meow. You have every brush and deshedder in every shape, color, and size your customers could ever possibly ask for, and then some. The problem is that they're not asking for them. Why is that?
What you have is a traffic issue. It's like opening a fully stocked pet grooming supply store in the middle of an ocean. No one will be able to get to it. So how do you bring more pet lovers to your website?
A blog could increase visitors to your website by as much as 97-percent.
The answer could be blogging. According to Hubspot, businesses that blog generate 97-percent more inbound links than those that don't. That number is staggering. If you're ready to start blogging and bringing in more traffic for your pet grooming supplies website, I have a few tips for you.
The world's most popular blogging app made worry-free.
Blog your way to more sales with these 5 tips
Make your posts irresistible.

Write killer headlines.

Spend time on SEO.

Host influential guests.

Don't forget to be social.
Interested? Read on for all the details.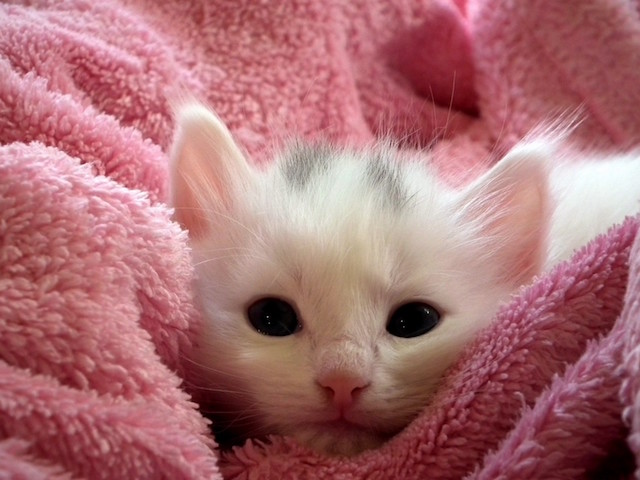 1. Make your posts irresistible
If you're writing posts but no one wants to read them, then you've wasted a lot of valuable time. So it's important to be strategic.
Answer questions from your target market.
In order to create irresistible content, understanding your audience is the first — and most important — step. As the owner of a pet grooming supplies store, you may already have the answers. Do customers ever email you asking how to use a particular bathing system or dryer? Use these questions as indications of a wider need for knowledge about a particular subject. Then give your readers what they want in the form of a knowledgeable blog post.
Survey your customers.
One great way to come up with blog topics is to ask your customers directly. Send out a survey asking them if there's any particular subject they'd like to have more information about and then write blog posts on those topics. Hit a wall on topics for your blog? Searching keywords on Google's Keyword Planner is a great way to find ideas your readers will like.
Compare pet grooming supplies.
Another option is to conduct your own product comparisons. Perhaps the shampoos you use on your website are superior to your competitors'. Tell your audience by creating a blog post about it and listing the reasons why Product A produces a glossier coat than Product B.
2. Write killer headlines
While there are a dozen tips we could get into about creating the perfect headline, I'm sure you don't have the time to try them all. But if this gives you any indication of how important headlines are, then you might want to note some of the basics of headline writing.
One of the most tried-and-true methods is using numbers in the headline. Look at these two headlines:
How to Rid Your Dog of Dandruff

5 Proven Ways to Rid Your Dog of Dandruff
People love lists, so adding a number in the title is an excellent way to grab their attention. Plus, using strong or authoritative words like the ones in the second headline sends the message that you're an expert in the field.
Another successful method of hooking readers in the headline is to generate curiosity. Instead of saying:
The Best Way to Remove Stains from Feline Teeth
You could say:
Amazing Trick for Removing Stains from Feline Teeth!
This creates excitement and stokes curiosity. The excitement in the title suggests that this may be a foolproof new trick your customers have never heard of, and it might just prompt them to click.
Asking questions also helps. For example:
Did You Know Your Nail Clippers Could be Hurting Your Clients' Pets?
The question quickly draws the reader in and makes them ask themselves, "Are my nail clippers hurting my clients' pets?" To find the answer, they'll have to click on your article.
Keep your headlines to 70 characters or less. Having more than 70 characters means the headline will be chopped off in a Google search, which always looks slightly awkward.
3. Spend time on SEO
Search engine optimization (SEO) is what smart bloggers do to their blog posts to make sure search engines like Google notice them. When you're writing your blog post, stay focused on the main theme. Many times this will tell you what your SEO keywords are. For example, if your blog post is about ferret shampoos, then this will most likely be your keyword. Be sure to use it in the headline and throughout the article. However, be careful not to overuse your keyword. Keyword abuse will make your post sound spammy and awkward and nobody wants that.
Avoid overusing keywords, known as keyword stuffing.
I also recommend using long-tail keywords. Long-tail keywords are keyword phrases that target searches more accurately. For example, you could be more specific about the ferret shampoo you're writing about. Is it an environmentally friendly ferret shampoo? Is the shampoo specifically for a polecat-mink hybrid? Include these descriptors to create long-tail keywords in your text, your meta descriptions and your image alt tags to reach a more targeted audience.
You can easily find relevant long-tail keywords by searching Google AdWords keyword planner, or by simply typing in a search in Google (e.g. best sheepdog brushes) and viewing the auto-suggested topics.
Another SEO strategy that works is adding backlinks to your blog posts. Backlinks are linked words that direct the reader to another page when clicked on. If, for example, you gleaned your research from another expert, you would backlink that information — sort of like a citation.
Backlinks can improve your ranking on search engines.
It may sound counterintuitive – after all, why would you want to lead your readers elsewhere? However, backlinks tend to make blog posts rank higher on search engines. If you're careful to make these links open in new windows, your readers won't actually be taken away from your website. And don't forget to add internal links. Internal linking is the same concept as backlinking, but instead of linking to another website, you link to a page on your own site. So when referring to an environmentally friendly polecat-mink hybrid shampoo, put an internal link in the text that takes readers to the purchase page.
No time for SEO? Let our pros do it for you.
4. Host influential guests
Having an influencer write a blog post for you is a fantastic way to attract attention. For instance, if you can get in touch with any well-known groomers or pet grooming competitors to talk about the grooming supplies they use to become competition-ready, you're in the money. Perhaps this influencer is really busy. No worries there. Request a short interview and write the blog post yourself.
Position yourself as an influencer by guest-blogging on grooming, supplies or competition sites.
It's also useful to join pet grooming forums or comment on other grooming supplies blog posts. Add to the conversation by providing your expertise on the subject at hand and then include a link to a relevant blog post of yours.
5. Don't forget to be social
Once you've created your blog post and optimized for SEO, don't miss out by forgetting to share it on your social media platforms. Make sure to make use of your brilliant headlines in your social posts. People browsing through their Twitter feed might stop on an intriguing title and want to read more.
Bring your pet grooming supplies site up-to-speed — blog!
If you've run into a traffic slump or have yet to get your sales up and running, pull yourself out of it with a blog. Follow these five blogging tips to bring in more customers and increase your pet grooming supplies sales.
Image by: groomingbyshelley Flickr via Compfight cc