September 2018: What's new in GoCentral
It's fun to customize the look and feel of your website, and with GoCentral, it's easy. This month, we have some great new features to personalize your site. Who's ready for a brand refresh?
Website Builder
6 new GoCentral themes
Your GoCentral theme sets the tone of your site. After you choose a theme, you can customize it with colors, fonts, images and content. Theme + color + font + images + content = endless possibilities. We recently launched six new GoCentral themes:
Bright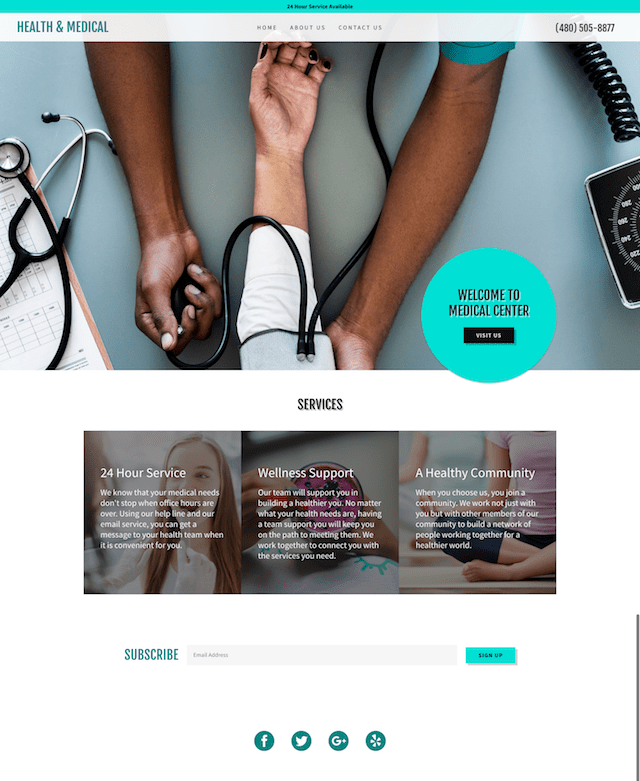 Organic
Dusk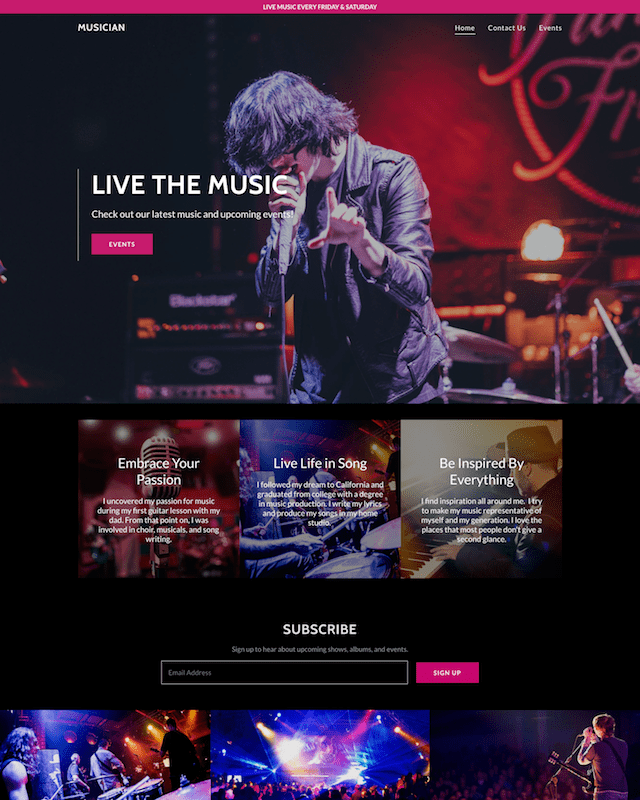 Dawn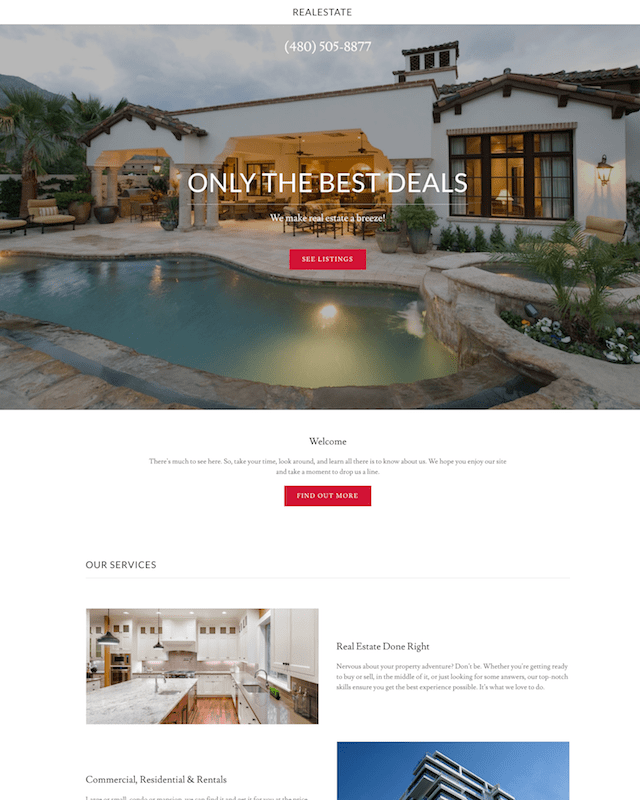 Mint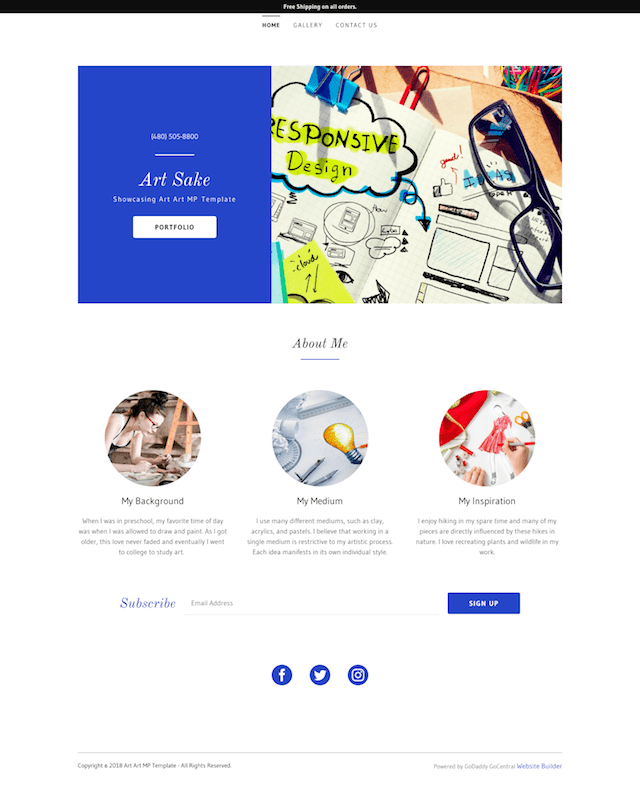 Highlight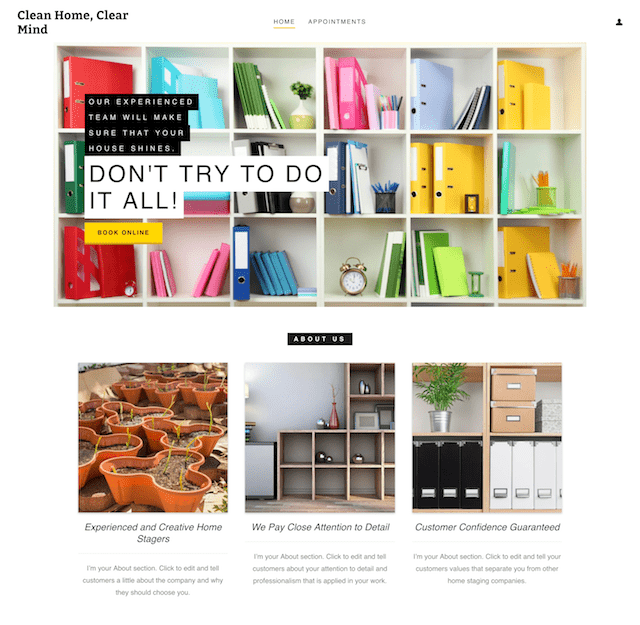 To try one of these, go to your GoCentral Editor and look for Theme in the menu:
13 new fonts
With the addition of 13 new fonts, GoCentral offers the perfect font to represent your brand. Here's our current selection: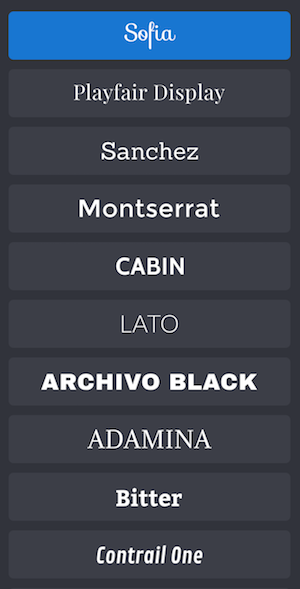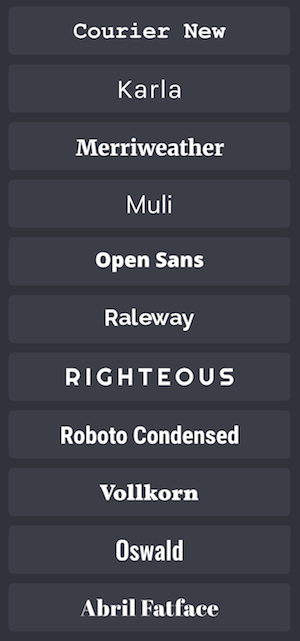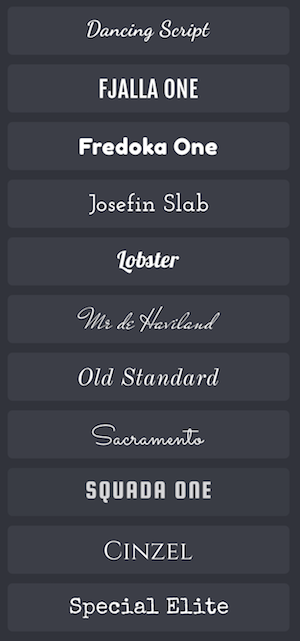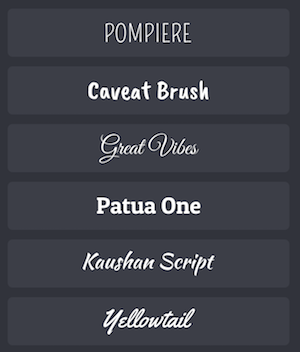 To try a new font, go to your GoCentral Editor, choose Theme and locate Fonts below.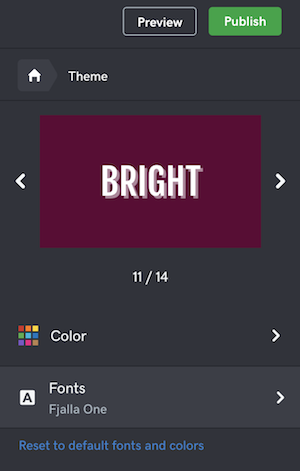 Pinterest meta tag
If your website includes images that Pinterest users might find Pin-worthy, consider claiming your website on Pinterest. When you do so, your profile picture will show up next to any Pins that come from your site, and a small globe icon will appear to the left of your website's URL on your profile. You'll also get access to analytics about what people are saving from your website.
GoCentral makes it easy to add a Pinterest meta tag to your website. To do:
From your GoCentral Editor, choose Site Settings.
Select Pinterest Meta Tag.
Paste your meta tag code in the box. (You'll need to get this from Pinterest; a link is provided in GoCentral.)
Re-publish your website.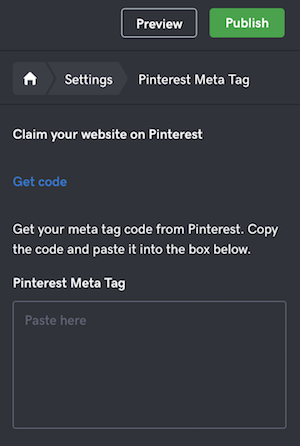 Members-only pages
Some website owners want to make certain content visible only to an exclusive group of people. For instance, it may be preferable to make your youth soccer team roster password-protected. Or perhaps you're a consultant who wants to offer exclusive resources for people who've attended your seminar. Good news: in GoCentral, you can make one or more pages "Members Only."
When creating (or managing) a page, simply toggle Members Only to the right. Once you have a members-only page, you'll see a Members section in your GoCentral Dashboard. From here, you can add members.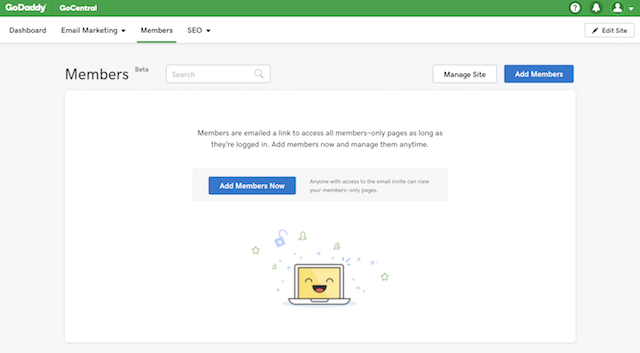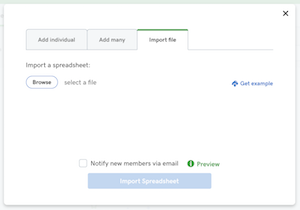 Your website visitors will see a Login icon in the top right corner of all site pages. Your members can create a password to login and reset their password if they forget it. For more information about how to change or delete members, please see this Help article.
Multi-site Image Library for uploaded images
If you own more than one website created with GoCentral or Website Builder version 7, you now have access to all of your uploaded images from your GoCentral Image Library. (This is a great way to quickly rebuild a version 7 site on GoCentral.) This works on any device — even your mobile phone.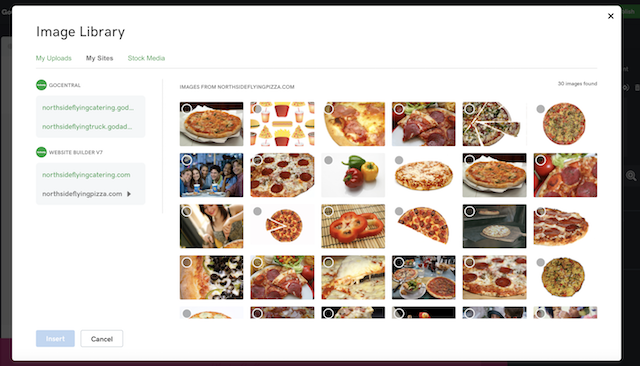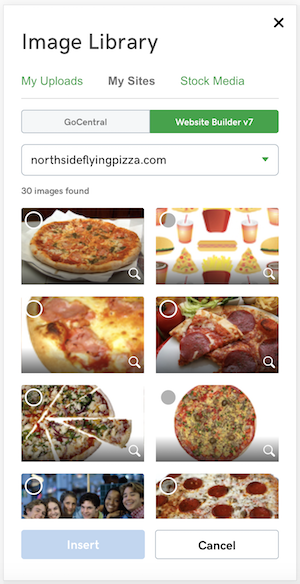 Online Appointments updates
GoCentral's Online Appointments feature is available with Business Plus and Online Store Plans. Here's what's new.
Attendee list download
Business owners can now download a list of people signed up for each class or event as an Excel file. Select the Upcoming list view on the Calendar and choose the appropriate class or event.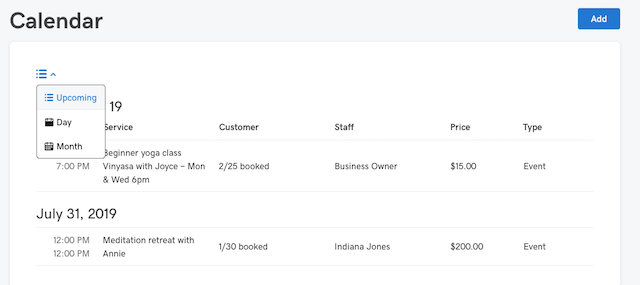 See the list of customers who have signed up and click Download to generate a file.
For detailed info on how to use Online Appointments, please start with this Help article.
Improved booking experience
We recently released some features to make it even easier for clients to sign up for an event or make an appointment on your website.
Highlighted circles on the calendar to show available dates: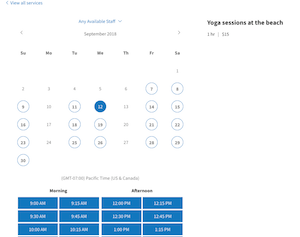 Clear view of service categories on mobile devices: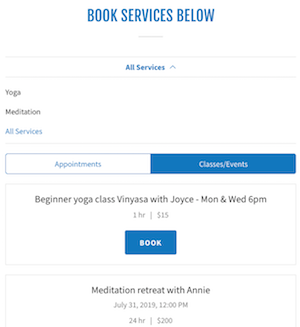 Comprehensive overview of services (up to 12 offerings before needing to click See All):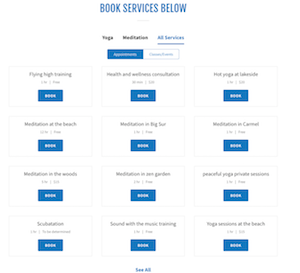 For detailed information about setting up Online Appointments for the first time, visit our Help section.
Online Store
Require phone number at checkout
Online Store merchants now have more control over their checkout settings. If having customers' phone numbers would be useful (or even essential), visit your Store Settings to require shipping address phone numbers during checkout.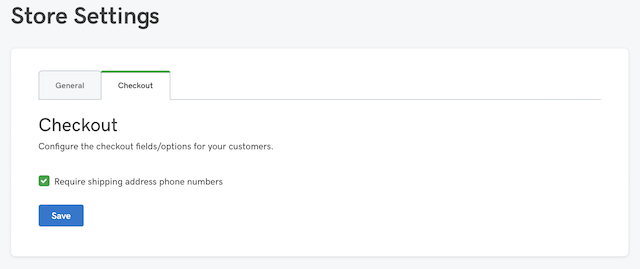 People of GoCentral: Meet Josh
Many brilliant people work behind the scenes to make GoCentral better every day. Meet Josh, a talented Director of UX who's been with GoDaddy for nine years.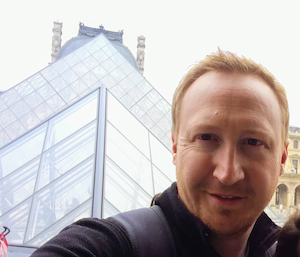 Here are a few fun facts about Josh:
Is particularly great at: Designing out of the box experiences that center around users, testing those designs and rethinking my entire approach.
Hails from: Originally the suburbs of Chicago, but 25 years in the valley has me nearing "AZ native" status.
Dreams about: Travel, Archaeology, and building the next generation of web. Captivated by design and technology innovation and fascinated about what lies just over the horizon.
Loves GoCentral because: It's a truly innovative approach to having a web presence. It's focused around usability and being an incredibly fast and intuitive experience. There's still a lot of room to grow, but the principle foundations it's built upon are sustainable for the future.
GoCentral Help Resources
If you have questions, check out these GoCentral resources. And remember — we offer 24/7 phone support. Call us!
Note: If you don't already have a GoCentral account, you can start a free trial today.