September 2019: What's new in Websites + Marketing
It's the end of September, the month that we released Websites + Marketing (formerly known as GoCentral) to the world.
We officially launched Websites + Marketing!
In today's world, it's not enough any more to just have a website. To be a successful online entrepreneur, you need an entire online presence including your social media, appointments, online store, and more.
Our rebranded name and new, improved features better represents our mission and our customers. We are all about empowering entrepreneurs everywhere, and providing everything people need to build and grow online.
Take a look at our live launch event with GoDaddy CEO Aman Bhutani and special guest Ayesha.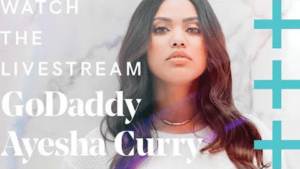 We hosted over 100 customers live at our event in San Francisco, with three workshops, 1:1 consulting sessions with GoDaddy Guides, professional photo shoots, and professional copywriting sessions. You can find all of the recap videos and more on the GoDaddy YouTube page.
Connect to Instagram
Speaking of Websites + Marketing, wouldn't it be great to publish once and have it be visible in multiple places? Embed your Instagram feed directly in your site, courtesy of a Social Feed section.
One note: You must have an Instagram professional (business or creator) account AND your Instagram account must be connected to your Facebook business page before you can connect your site to Instagram.
In your site, add a new section to your page. Search for "Instagram" or select Social Feed and then look for the Instagram section. Select Add to add the Instagram feed to your site. Once it's added to your site, select Connect Now if this is your first time connecting your Instagram professional account and follow the prompts.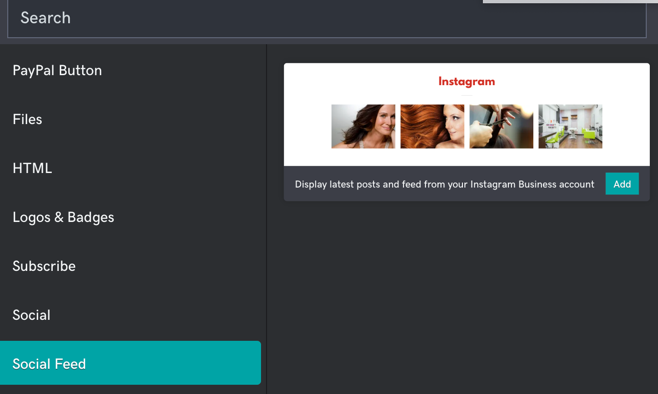 Your feed displays the latest 4 posts from your account, updated in real time.
Keep an eye out for more layouts and social connections in the coming months!
New templates available
This month we added 26 new stunning templates, bringing the total to over 100 templates for you to choose from. All templates are customizable to fit your needs and mobile optimized to ensure you look your best on any device.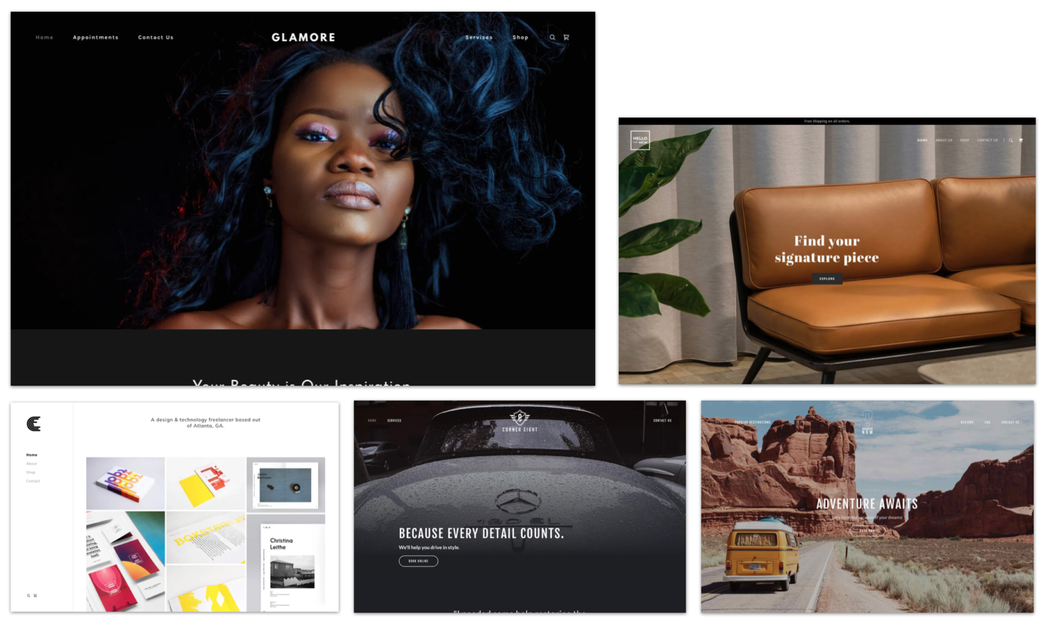 Head on over to our Templates Gallery to browse and preview all the options. And maybe even strike some inspiration?
Online Appointments still going global
Last month, we announced the first expansion into Germany and Italy. This month, we're pleased to announce that Online Appointments are also available to people in France and Spain.
If you are a customer in any of those four countries (or know anyone who is), then take a look at the Online Appointments features in our website builder.
Online Store
This month we have two additions to the Online Store experience: the ability to do a test checkout and select a new product page layout.
Test Checkout
Have you ever listed your first or newest product and wished for the ability to test out the process and make sure everything works? So have we.
If you have an online store with us, you now have the ability to place a test order and go through the checkout experience yourself.
In your site, go to Store then Orders. Look for a button in the upper right corner that says Place Test Order. Follow the prompts from adding to your cart to checkout (though no actual transaction will take place).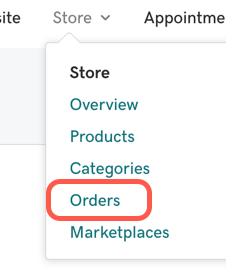 New Product Page Layout
Continuing the Websites + Marketing story of giving you the flexibility to design your site and store to suit your brand, we are happy to introduce a new layout for your store's product page.
Below, you'll see the default layout in the top screenshot, and the new layout in the bottom screenshot. Choose the one that works the best for you.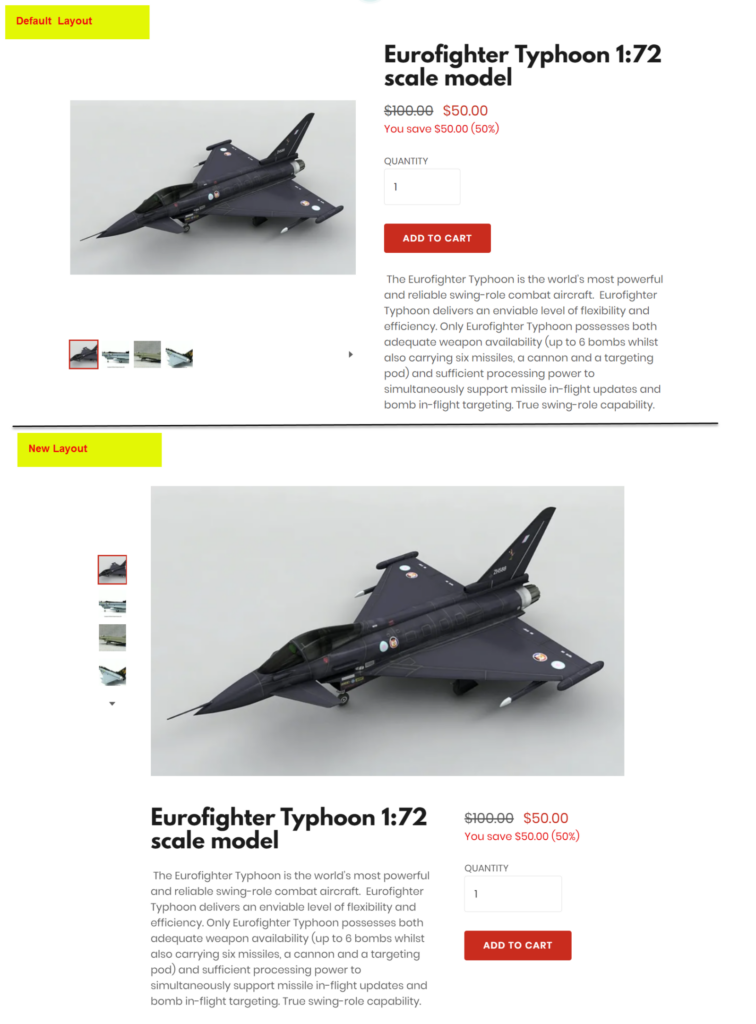 This is only the beginning. The foundation is laid for us to add more layouts not only for desktop sales, but the mobile purchase experience as well. Stay tuned!
Chat with GoDaddy Guides…right within your site
Now you can chat and get help with a GoDaddy Guide….right within your site! Go to the Website Builder in the upper left corner and select Help by GoDaddy Guides. A chat box appears. When you type in what you need help with, it will help you connect with a Guide via phone, chat, or a Help Center article. If you choose the chat or Help article option, the box stays within your screen so you can follow along step-by-step without losing your place or flipping between multiple screens or tabs.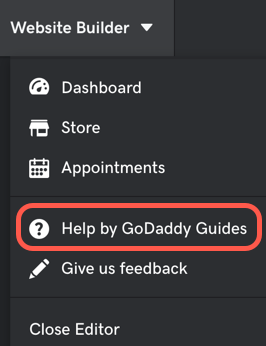 Website Builder Help resources
If you have questions, check out these Website Builder resources. And remember — we offer 24/7 phone support. Call us!
Note: If you don't already have a Website Builder account, you can start a free trial today.
Need help with social media? The GoDaddy Social team can help with that.
Image by: GoDaddy