Should your home and garden store have a Labor Day sale? 7 things to consider.
Summer is in full swing, but most successful home and garden businesses are already thinking about September — specifically Labor Day. Depending on the nature of your business, you too should be thinking about the turn of business you'll see around Labor Day and the possibility of having a Labor Day sale.
Why is a Labor Day sale important for your home and garden store, and what should you consider before launching one? Here's how to decide if you should have one.
How a Labor Day sale can boost your profits
There are three big reasons why having a Labor Day sale can be beneficial to your home and garden store.
1. Shopping trends
People have come to expect Labor Day sales, making this holiday one of the unexpectedly busiest shopping days of the year. If you take advantage of this, you could see a dramatic increase in traffic and profits.
2. Declining demand
Home and garden stores tend to see a spike in sales in spring and summer, so Labor Day marks a period of declining demand. It's a good chance to clear out some of your remaining inventory and get a final surge of revenue before the season is over.
3. Engaged audience
The timing of Labor Day means you can spend the last few weeks of your busy season telling your customers about your upcoming sale. With the right amount of advance marketing, you can ensure your audience comes prepared to take advantage of great savings.
Related: 5 email marketing tips for your home and garden store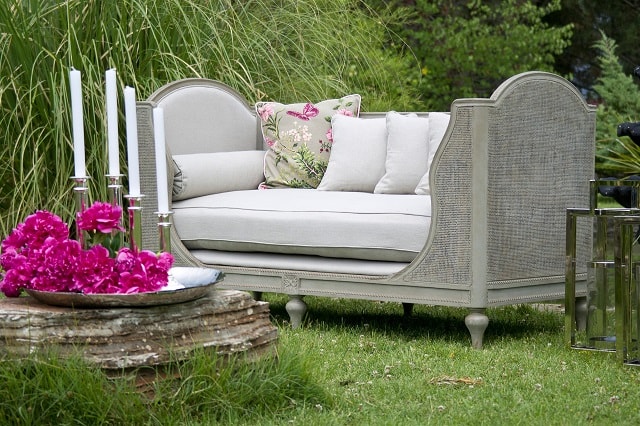 7 things to consider as you plan your Labor Day sale
Before your have a Labor Day sale at your home and garden store, think carefully through these seven items:
The value to your business.

Your inventory and historical data.

Your competition.

Your target market.

Your offers.

Your marketing efforts.

Your final push.
Let's look at each item in more detail.
1. The value to your business
First, consider the value a Labor Day sale might have for your specific business. Is your business known for hosting sales? Are you preparing to see a decline in revenue once summer is over? Most importantly, are you concerned about your level of inventory? If you're using white-label services or dropshipping for your goods, you might not see the same inventory-clearing benefits as other companies.
Related: What you need to know about shipping for small business 
2. Your inventory and historical data
Speaking of inventory, if you have your own items in stock, you should be monitoring the ebb and flow of your supply. Ideally, your Labor Day sale will target overstocked items. That way, you can clear them out and still make some profit.
If you don't have your own inventory, take a look at both your top-selling and worst-selling items. This is your chance to make a last push for your worst sellers and get some extra revenue from your best sellers.
3. Your competition
Study your competition in the weeks leading up to Labor Day. What sales have they offered in the past? Have they announced a Labor Day sale this year? If so, how are they marketing it?
Studying your competition can be a source of inspiration, illuminating successful tactics you can use to market your own efforts.
But it can also give you information about how best to differentiate yourself and fulfill a consumer need that isn't being met. This can help you gain traffic your competitors may miss.
Related: How to find inspiration from your competitors (without stealing their ideas) 
4. Your target market
Next, consider the specific needs of your demographics. What kinds of products do they historically buy? What types of sales and deals are most appealing to them? These pieces of information will help you choose what products to offer (and at what prices), and also help you decide how to advertise those deals.
If you feel like you don't have enough information to make informed decisions, consider sending out a survey to ask your customers directly what they'd like to see from your Labor Day sale. It's one of the fastest and most accurate ways to get a read on your audience's needs.
Related: Conduct a survey to find out what your customers are really thinking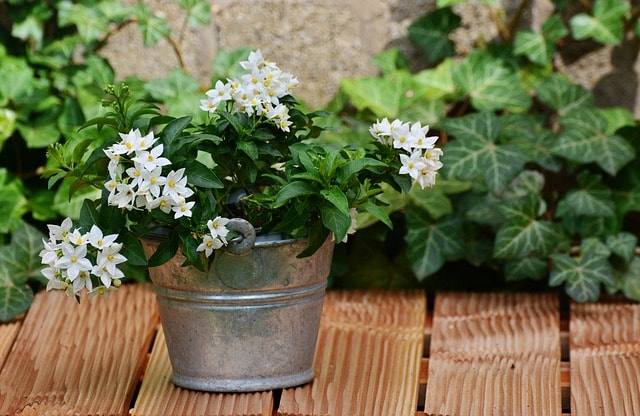 5. Your offers
If you look at previous Labor Day sales from major online stores, you'll find they come in a variety of forms. Some stores push specific products with closeout prices, while others opt for a storewide discount. Some offer a single-use coupon for a specific product or order, and others email a unique promo code to list subscribers as a way to foster brand loyalty.
Your options are practically limitless, so use your knowledge of your inventory, competition and target market to come up with a deal that's both attractive and unique.
Related: How to use discounts and coupons to increase eCommerce revenue 
6. Your marketing efforts
If you want your sale to be successful, you need to start marketing early. People need time to save money and plan for their purchases, and you'll need frequency and consistency of messaging if you want to raise awareness of your sale.
Email marketing, social media marketing and paid advertising are your best options to start building interest weeks in advance of your sale.
Related: Beginner's email marketing guide for small businesses 
7. Your final push
In the week leading up to Labor Day, plan to make one final push, increasing your marketing and advertising budget to ensure your customers are informed and prepared.
Your customers will likely be flooded with emails and sales notifications, so think about how you can stand out from the crowd.
Think about using clever taglines, marketing channels or timing strategies to succeed.
Make it a success
A Labor Day sale isn't a perfect fit for every home and garden store, but it's usually a valuable investment if you offer the right deals and allocate a sufficient marketing budget — even if you're inexperienced.
If you're looking for better tools to get the job done, or if you're in need of expert advice, GoDaddy's online marketing services offer the resources and expertise you need to make the most of your upcoming Labor Day efforts.
Image by: Cheyenne Knowles on Unsplash