Skirting the Rules: Disrupting tradition to promote innovation & success for women
Deborah Burns and Francis Cholle are the co-founders and co-authors of Skirting the Rules, a means for helping women move beyond outdated rules to uncover personal truths and blaze a path of innovation and success. Deborah is a women's media expert and Director, Gender Balance at The Human Company, and Francis is the founder of The Human Company and helps leaders thrive in a disruptive world while promoting innovation.
The beginning of Skirting the Rules
What inspired you to start your business? When?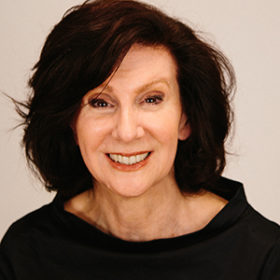 The inspiration to start a business with a purpose together came 1.5 years ago when we realized there was a need in society, and a void, we could fill if we brought our two separate ventures together as a greater whole.
Skirting the Rules weaves together storytelling, a proprietary methodology and immersive events to engage and set women free in a way that's inclusive of men. It's grounded in our business roots and was our answer to the zeitgeist moment we found ourselves in:
A volatile world needing, yet moving too slowly, toward greater gender balance and feminine values.
Corporations needing help accelerating change by providing an actual methodology to improve outcomes.
Women needing role models, community and tools to connect to their inner muse, awaken their intuitive intelligence and improve their lives.
Men also needing to connect to that same intuitive intelligence to thrive in the disruptive 21st century.
Our journey together began a decade ago, and we had no idea it would lead us to where we are now. We met when I was the Chief Innovation Officer for a global media company, and Francis's The Human Company was brought in by our CEO to reverse the downward spiral caused by the disruptive digital era.
As we succeeded together, we realized that our particular combination of skills was quite powerful, and we always stayed in touch even after we had moved on.
Then one day years later over a meal, we shared what we each had been working on and realized that we both were at a crossroads. I had left that media firm in which I'd spent my whole career to start my own business, and inspired by women from history and modern role models, wrote the fictional side of Skirting the Rules.
I was struggling with what I felt was missing in the nonfiction version in progress.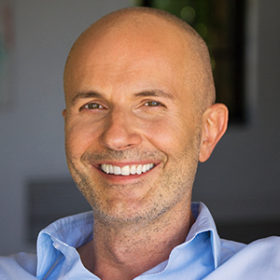 At that same time, Francis was conceiving how to bring the message of his book, The Intuitive Compass, that helped businesses (and 150,000+ executives, entrepreneurs and business students across 30 countries) to individuals, especially women, for the first time. If it could transform whole companies, it could surely transform a person too, but that road was a difficult one filled with its own struggles.
So the inspiration to join forces was before us as we each had half of the puzzle. Our inspiration came from a convergence of two complementary and parallel roads — both of us missing something the other had; both of us winding our way back to the other to ultimately join forces as partners.
What first steps did you take to launch the business?
With any business, the first step is to take it from an idea to a real demonstration. For us, that meant a manifesto and a book within which we defined the vision, the strategy for the brand, and then the creation of the website that contained the inspiration and tools for people to interact with.
What obstacles did you face as a startup, and how did you overcome them?
Whenever you surrender to an idea, it is as full of magical moments as it is crushing setbacks and disappointments as you discover so much along the way.
That's the way it always is because birthing something new requires that surrender to the unknown and finding your way in unfamiliar waters.
It's just not smooth sailing all the time, and at the outset, obstacles are everywhere — we're all pressed and stressed for time, capital, scale and revenue. Even the process of honing the vision and nailing the expression often feels like rolling a very heavy rock up a very steep hill.
So we understand and the only way to overcome is layering your gut feelings to rational, linear thought for the best decisions, unfailing dedication, openness to change, and going at it every day.
How did you identify your niche in the market?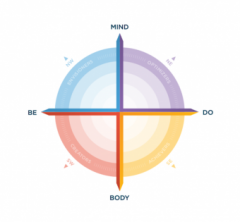 In the crowded space of women's empowerment, we find it important to no longer "preach" but to teach — we help corporations learn a totally new way of inspiring and listening to their employees and customers through a totally novel lens.
Our methodology allows them to generate new insights and business solutions so they can efficiently face a fast-changing marketplace as they take a pledge to support women's advancement.
We saw an opportunity to accelerate change for women in a way that was very different in approach from other traditional consulting companies. Scoping the competitive landscape to help identify a niche is critical, then delivering something unique once you do even more so.
By uniquely helping corporate leaders, their companies and their employees thrive in disruption, our actionable methodology is now made available to women and men to achieve gender balance and reap the many benefits that come with it — more empowerment for women, more collaboration between men and women, more creativity, more innovation, more financial results and more well-being for all.
Tell us about your business model.
Initially, our business model is business-to-business, working with clients to help accelerate change within their organizations. Our model is driven by value and thought-leadership. By helping solve a societal issue we federate companies and create a communal network of high-achieving women.
We all take a pledge to accelerate change around gender balance in business.
Our Skirting the Rules Salon events facilitate in-depth conversations, provide an actionable path, tools to personal empowerment, and challenge the usual questions and answers around gender balance.
Through our methodology (from individual assessment to team performance optimization) we catalyze change in corporations. Our clients see positive results and gain thought-leadership vis à vis employees and customers — and they see a direct and long term impact on their financial results.
When our non-fiction book is ultimately published, we then intend to expand our influencer community of women with products and services to help them thrive.
What are the goals for your business?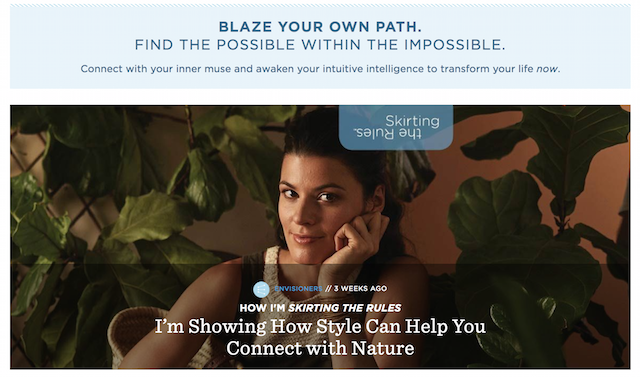 We believe we are moving toward a world led by feminine values — an evolution that needs to happen for a better world. So we decided to amplify the voices of women in a world that usually does not listen to them enough.
Our process unveils women's "unspoken truths" and passes them on to well-intentioned forward thinking female (or male) executives who care about the future of women (and men).
Our methodology helps clients turn these insights into business solutions to both boost business and accelerate gender balance. We therefore speed change through the companies we work with, companies that have the power to effect change on an even larger scale as they reach their audiences all over the world. Our highest intention is to help shift culture in concrete and measurable ways through our proprietary methodology and our networks.
Goals and philosophy
What's your guiding business philosophy?
We believe in creating meaningful value as the best way to succeed in the new emerging business world. We try our best to walk our talk.
What three words epitomize success in your book?
Intuitive intelligence — balancing reason and guts to make smart and fast decisions when faced with the unknown.
Editor's note: Check out Francis Cholle's Ted Talk on intuitive intelligence, creativity in business and innovative solutions.
Balance — the ability for both genders, through that intuitive intelligence, to balance the feminine and masculine approaches that are inside everyone, to respect each other's differences, leverage each other's original contributions, and co-create the best that can ever be created.
Evolution — everything changes at a faster and faster pace. We need creativity and agility to keep evolving in a more and more complex world.
And we have a fourth — community. In an era where the consumer's path to purchase is greatly influenced by communities, we believe in demonstrating leadership and genuine care toward the communities you want to service — in our case women (and men who care about them) — to cut through the clutter of "fast marketing fluff."
No matter how small your company is, be authentic and true to your values, mission, and purpose; join forces with, contribute to, and positively influence the communities you covet and believe in. This is how you create meaningful value, hence can build business relationships and followers for a lifetime.
What strengths do you bring to the table as an entrepreneur?
We each contribute complementary skill sets that help us accomplish more together than apart. Our women's media plus global consulting backgrounds have heightened our creative thinking abilities. As intuitive, instinctual entrepreneurs, we feel that our greatest strengths are our duality of thought, and the fact that we are male/female, totally equal partners.
Where do you see your business in five years?
In five years, we hope to be a force for change, helping to first transform committed early adopters and employees. Once we've demonstrated that our novel approach can significantly change businesses, we want to focus on a wider market with individuals that will eventually include children — the younger we reach them, the more real and lasting large-scale change will be.
For us, everyday, it's important to realize that we have the potential to shift the way people look at gender strengths and catalyze a cultural shift through individual empowerment. It's a powerful intention and motivator.
Products and tools
What online tools do you use for your business?
We turn to GoDaddy for our main domain, skirtingtherules.com, thehumancompany.com and all the other domains that surround them. When we launched skirtingtherules.com and its digital assessment tool, we used GoDaddy's suite of hosting products. Before we began on that front, we went through the offerings of some competitors, but none had the ease — you could say the intuitive intelligence — of the process and customer experience. So we chose GoDaddy and never looked back.
How do you use each of these tools and why is each important?
For domain names, we wouldn't turn anywhere else. GoDaddy has established itself as the go-to resource, and their ease-of-use and customer service makes it easy to expand from there. Over time, they have built the trust that their clients need to entrust them with more. Their hosting service is critical and seamless, and we're now exploring GoDaddy's web security and a switch to email/Office 365.
What difference have these tools made to your business?
They allow us to focus on ideation and expansion without worrying about the day-to-day technicalities of servers, systems and programs.
Advice and personal
What's the most valuable lesson you've learned since starting your business?
We believe the most valuable lesson is one we live every day — we are two collaborators and know it's nearly impossible to do it alone. So our advice? Collaborate and partner with like minds.
We fit our two complementary halves together for a true one plus one equals three, and together we bounce off one another to find opportunity in the white space between things — it's this unknown territory that holds new possibilities.
P.S. When you collaborate, do strategize often, but stay agile, creative and open. Always be willing to admit that you're wrong; be ready to pivot any moment; and accept that there are always more curves than straight lines in any entrepreneur's journey.
What's your best advice for other entrepreneurs?
Follow what wakes you up in the middle of the night. Creating anything from scratch is difficult — for us, offering thought-leadership adds another layer of difficulty. But for us all, it's so much work that you have to make sure you choose something that you're willing to give your all to, so you might as well do something you truly love, and only something you truly love! If you don't reach your goals, at least you will have done something that fulfilled you.
How do you unwind?
We both try to get out of our heads so we can ease ourselves into another zone where creativity bubbles up when you least expect it.
Francis travels more, so plane rides with Sudoku, taxi rides with a breathing app, and when at home, walks in the hills, golf, singing and yoga.
I decompress by getting lost in great stories through novels, movies and original series, and by writing them myself. A bit of yoga and creating great weekend meals for my family round out downtime.
Was there a turning point in your life that led you to where you are today?
Yes, both of us has had a turning point that was fueled by our life experiences and were equally unexpected. Mine came directly through the stories of women from the past when a burst of inspiration hit while on a trip to London. I stumbled upon 18th-century women who achieved despite the odds, and I became consumed by how they did it — completely obsessed by their commonalities and their adaptive responses that allowed them to find their way around obstacles to succeed.
That turning point transformed my life and led to a book, Skirting the Rules.
Francis had his insight mid-air as his marvel of modern human engineering climbed higher. He glanced down and saw a menacing brownish-grey cloud of pollution suspended over the shoreline. In a flash he knew just how the human mind — capable of perfecting a way to fly — could also so recklessly disregard nature. It hit him that the answer was that we've rationalized life to the point of disconnecting from what is natural, from the instinct that is essential to us.
That turning point transformed his life and led to a book, The Intuitive Compass.
Another was when we joined forces to create a whole that was even bigger than its parts. We didn't know where we were going when we started — and yet here we are. That's the beauty of a curve instead of a straight line.
How do you balance the needs of your business with your personal life?
Balance by percentages is an impossible task, so for us both it's integration that has allowed us to progress. The goal is to get to a place where a lot of the aspects of work are play, and play can be work as well.
Although we're often under the weight of incredibly difficult challenges, tedious reports and overwhelming information, we're so fortunate that in our business we meet exceptional women and men.
We participate in the art of conversation in our salons; we live in a world of ideas, filled with reading and travel and insights. We try to look at it like Aristotle's Peripatetic school: life is our garden! Every day is a new lesson learned from new experimentation, and hopefully some practical wisdom is gained to accelerate change along the way.
Thanks for taking the time to talk with us, Deborah! You can check out Skirting the Rules or follow them on Twitter, Facebook and Instagram.