Skype chats and tweets and hashtags, oh my!
Many years before I started my adventures here at GoDaddy, I was a blogger. Not just any type of blogger — I was a mommy blogger and podcaster. Attending the BlogHer Conference has always been a dream of mine. I don't blog for a living anymore, but I am happy to say that I finally got my chance to attend this amazing event. Honestly, though I went as a brand representative  instead of as a blogger, the whole experience made me want to start blogging again. The enthusiasm was contagious.
Everyone can be social — all you need is a smartphone!
Well, a smartphone or a tablet or a laptop… Looking around any room (or in the hallways) at BlogHer '14, social media conversations were happening nonstop. Everyone had a smartphone, tablet, or other device ready to receive and send messages to all the other attendees, not to mention those folks who couldn't attend, but were watching, engaging, and living vicariously from far away. This was a truly social event in all aspects!
In the beginning there was Skype
BlogHer '14 had an extremely cool setup for us newbies. If you'd never attended the conference, you'd sign up as such in the BlogHer Buddy System, officially sponsored by Skype®. Likewise, previous conference attendees could sign up as volunteer mentors to the newcomers. We were then all connected through Skype chats. I asked my mentor, Sharon Greenthal those pressing questions like, "Should I bring my own water and lanyard?" Her patience and guidance via Skype messaging was amazing.
BlogHer's assortment of Skype chat groups also made it easy to connect with conference-goers ahead of time. So, when I arrived at my hotel, I was already recognizing people whom I'd never met in person. I felt like I was greeting old friends since we'd already had so many wonderful conversations online!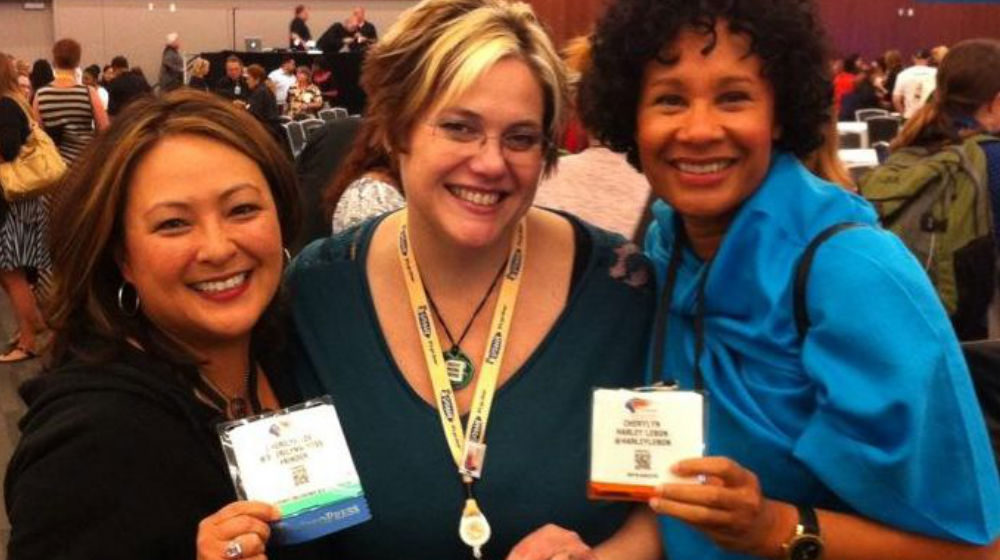 Side note: Finding someone with the same first and middle name spelled exactly like your own might not seem like a big deal to you, but when your first name is Cherylyn (which mine is), it is. Thanks to the Skype chat, I've found a kindred spirit in Cherylyn Harley Lebon. (We also found a third, who spells her name Sherilyn, but we totally think she counts.)
Of course there's an app for that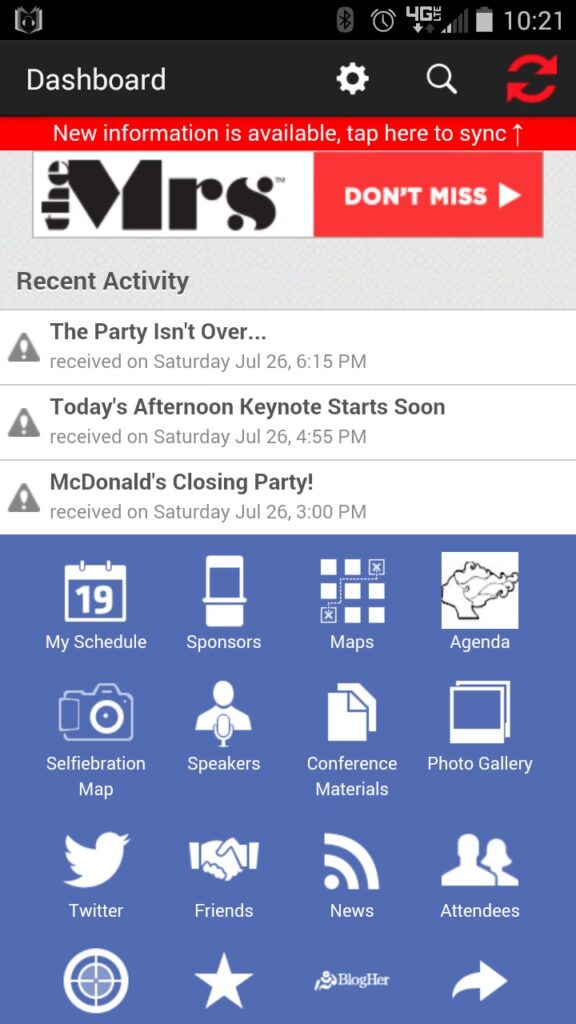 The BlogHer14 App was handy for keeping in touch with everyone all in one place. With #BlogHer14 and #Selfiebration hashtags running amok on Twitter®, it was great to have one place to find everything — including sessions, schedules, maps, updates and the Twitter stream. Even better, I could add friends and let them know where I was and what I was doing at any given moment.
And just about everyone was using Twitter. I even have a renewed tweetstream of my own where I'm keeping in touch with all my newfound friends.
I'd have to name Twitter and Instagram® as the social winners at BlogHer '14. Check out the final party shots on Instagram using the #McDBlogHer hashtag. I'm still reading, watching, favoriting, and retweeting. The social community around the event continues to thrive a full week after the event is over, and I believe that it's our social connections that will keep us in touch and growing these relationships over time.
Social inspiration in person
Oh! And I got to meet Guy Kawasaki. I met him once before, but once is never enough for one of my favorite social media icons.
All in all, I believe the appropriate hashtag for my social experience at BlogHer '14 is #WinWin!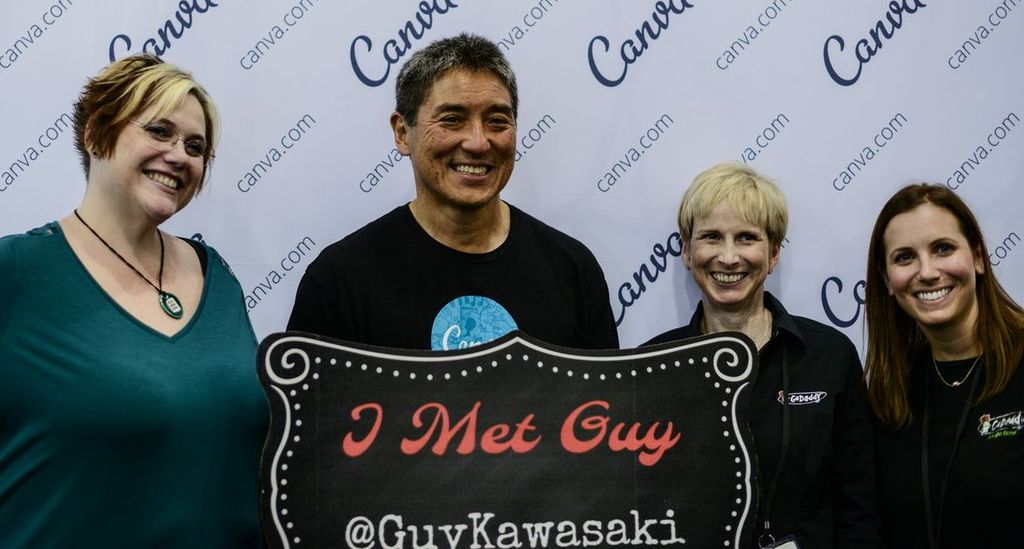 GoDaddy GoCentral
 lets you link your website directly to your Twitter account and other social media platforms with just a few clicks.