Small business SEO: Focus on these SEO strategies in 2016
There's an endless list of search engine optimization strategies online touting the "next big thing" to skyrocket your website to the top of the search results. As SEO experts, these quick fixes make us cringe and shake our heads. So we're here to provide a little guidance, and set the record straight, as to which small business SEO strategies will bring the most value to your business's bottom line ROI in 2016.
1. Audit your website
The first strategy includes looking inward, and analyzing your current experience.
Website audits are an essential part of any SEO campaign, and should be done on a quarterly basis.
There are many benefits to doing quarterly SEO and competitive audits, including:
Understand technical, links or content issues that could cause your website to underperform, or worse, to be penalized or filtered by the search engines.
Provide a blueprint of what needs to be fixed to create a solid SEO foundation.
Understand the competitive landscape, both from a search standpoint as well as a functionality and brand standpoint.
Guide future planning and strategic directions for all digital strategies.
Performing an SEO audit is no easy task, but if you plan on trying to uncover issues that are keeping your business from having a strong SEO foundation, there are plenty of tools and technical guides to help.
2. Learn about your users
Google and other search engines are using user metrics at an increasing rate when determining rankings for a website.
Learning about your user's interests and what they find valuable is key to retaining users, building trust and brand advocates, and having a positive impact on the key user metrics that Google values.
The first step to understanding your users is to create personas for your website. Personas are hypothetical archetypes, or "stand-ins" for actual users, that drive the decision making for interface design projects and strategies. Yes, even Google is a persona. You can learn more about creating personas here.
3. Update your website design and experience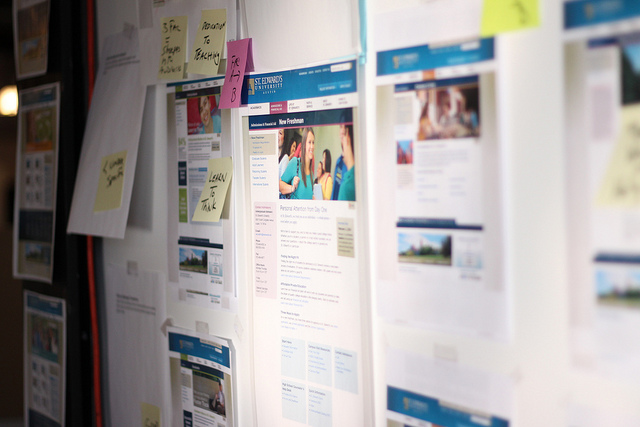 Google is putting more emphasis on quality experiences and a website's design. In addition, nearly half of participants in a Stanford University study cite a website's design as the top factor for deciding if a company is credible or not. Whether you're B2C or B2B, your design matters.
You can lose authority, trust, rankings, and ultimately sales and leads if your website looks outdated, is poorly designed, or does not meet user standards,
If you're wondering why your SEO firm might recommend a redesign, here is a great article explaining just that, as well as an article that outlines a list of questions to determine if the website you just had designed was done correctly, or if you'll need to redo it.
4. Focus on your information architecture
Information architecture is the creation of a structure for a website. The goal is to help a user understand where the information they want is in relation to the current page they're on, and to provide them the best path to get to it. This strategy should include team members such as designers, developers, SEOs and content strategists.
A well-defined information flow for your website helps users and search engines find information in the most efficient and effective way possible.
When your content and website structure is not well thought out, it can cause user and search engine confusion — compromising rankings, sales and leads. You can learn more about the basics of information architecture here.
5. Stop link building
Let us explain. We're not in any way saying link building is dead — we hate those uneducated link bait articles just as much as the next guy. We are saying that how inbound links are judged has evolved, and so should your tactics for gaining them.
Traditionally, a website owner would create a piece of content (most likely something that was just average) and then spend hours reaching out to bloggers, either with a mass emails or through social media, begging someone to link to their piece of content. In my opinion this way of "link building" is not the best way to gain ranking metrics and the website authority that Google wants to reward.
If your content is valuable, your audience will notice and do your marketing for you.
Remember, Google's goal is to reward links that are editorially given — these are usually links that you didn't know you received until you noticed referral traffic from them. So to EARN links, instead of BUILD links, create high-value content that your target users (or influencers) will find valuable. Then focus on just a few key outreach emails or social interactions; if your content is valuable, your audience will notice and do your marketing for you.
Our team at Linchpin SEO has seen a consistent correlation between content value and the effort it takes to earn links. As content value and quality increases, the effort it takes to earn ranking metrics, that Google wants to reward, decreases.
6. Get visual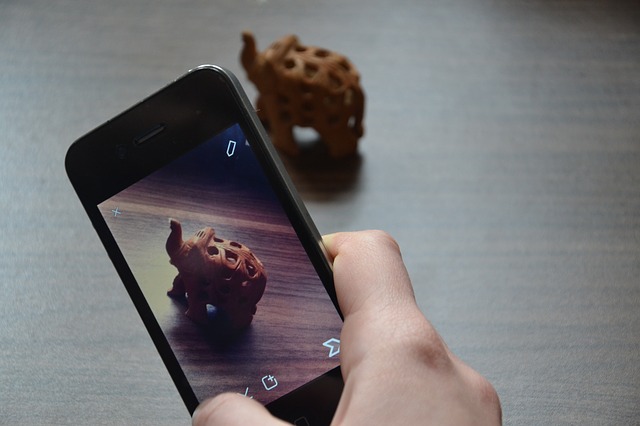 Making sure high-value visual assets are part of your content and website strategy is no longer an option if you want to succeed in the search results. Research shows that 65 percent of the population is made up of visual learners, leaving auditory and experiential learners in their dust. Not to mention new research that shows the brain processes the meaning of images in as fast as 13 milliseconds — which is much faster than other consumption methods.
If you're going to become more visual, remember, much like inbound links, quality beats quantity. An eye-tracking study from Nielson Norman Groups showed that using detailed photos is more attractive than including a more generic, stock image.
7. Get the data that matters
Understanding how users are getting to your website, how they are using it, and what they are engaging with, is key to shaping new content and experiences that drive sales. After all, without data, how can you make important decisions regarding your business, or allocate time, money and people toward the best strategies?
Getting Google Analytics installed and set up properly can help you answer questions such as:
How many people visit my website?
What websites send traffic to my website and which convert the best?
What marketing tactics drive the most traffic to my website?
Which pages on my website are the most popular?
How many visitors have I converted into leads or customers?
To learn more about setting up Google Analytics on your website, check out this great beginner's guide by Kristi Hines.
8. Audit your internal SEO process
If you are embarking on a small business SEO campaign either internally or with an agency, there should be a defined set of SEO processes and frameworks that drive strategies and decisions (we talked about this in our "Contracting SEO" series).
Much like performing website audits, you should also perform quarterly process and framework audits on your internal team or agency.
These include:
Understanding objectives and organizational SEO maturity.
SEO reporting and document audits.
Integration and framework audits.
Talent review and alignment.
Creating or updating training docs.
9. Socialize SEO
SEO can not operate in a silo and be effective. The team at Linchpin SEO looks at SEO as a data and insight layer that sits across every facet of an organization. There are two parts to this data layer that can have a positive impact on SEO within your organization.
Socializing the processes and their integration points to ensure knowledge across all teams stays up-to-date with the ever changing digital landscape.
Socializing the effects that are a result of great SEO can help reinforce what happens when integration points are followed.
Both of these result in a positive SEO culture throughout an organization and a willingness to execute on future initiatives and recommendations.
Small business SEO: Wrap-up
SEO is a long-term business strategy inclusive of technical crawlability, information architecture, content strategy, brand building and marketing. To get to this SEO maturity level and succeed in SEO in 2016 and beyond, a business needs to not only focus on optimizing their content, but building a great online (and offline) experience that amplifies an internal SEO culture where optimized experiences can thrive.