Own a pet boarding company? These 2018 small business tax changes might affect your business.
You might have heard about the 2018 small business tax changes, but you may not be aware of how, exactly, they'll affect your business (and therefore your income). Pet boarding companies tend to be small- to mid-sized operations, without the advantages or complexities of a large corporation. But even if you run a small-time, mom-and-pop business, it's important to understand the true extent of these changes — and possibly adjust how you operate.
In case you aren't familiar, these changes were introduced as part of the 2017 tax reform, which means they'll apply to the tax year 2018.
We'll explore some of the most important changes for pet boarding company owners to recognize, and how you might alter your business to better accommodate them.
Related: 7 ways to market pet grooming and daycare services
2018 small business tax changes to tax brackets
One of the most important changes is an adjustment to the corporate income tax rate. The old tax brackets for corporate income existed at 15, 25, 34 and 35 percent, respectively, based on the amount of income your corporation (or LLC taxed as a corporation) was bringing in.
Now, all corporate taxes are based on a fixed rate of 21 percent.
Corporations in the lowest tax bracket will actually pay more in taxes than they would have previously, so if you make between $0 and $50,000 and are currently taxed as a corporation, this may be bad news.
Otherwise, you'll probably see a generous tax advantage.
The problem is that many pet boarding companies aren't taxed as corporations; they're often sole proprietorships, partnerships or LLCs taxed under normal LLC guidelines. If you're making less than $50,000 of income, you might not want to consider switching, but if you're making significantly more revenue than that, this may be a good time to consider the advantages of a corporation, and possibly transform your business.
Additionally, be aware that the corporate alternative minimum tax (AMT) is no longer applicable. Most pet boarding companies wouldn't have to worry about this anyway — it's a way to ensure that high-earning corporations pay a minimum threshold of tax — but on the off chance your business is expansive and especially lucrative, you can rest easy knowing this alternative tax no longer needs to enter into your calculations.
LLCs and corporations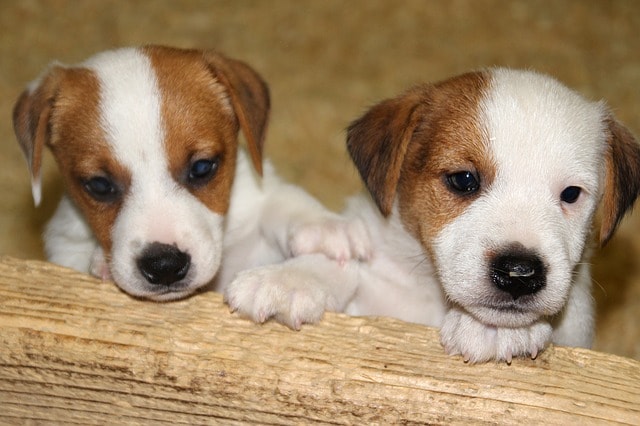 Pass-through entities (such as LLCs, C-corporations and S-corporations) now get the benefit of a significant deduction, provided you meet certain qualifications. And since many pet boarding companies are LLCs, you'll want to pay close attention to these.
The actual criteria are a bit complicated. To qualify for the deduction, you'll need to have a taxable income of less than $315,000 (for those married, filing jointly) or $157,500 (for those filing independently). You'll also need to own a business outside of the "service" category (like accountancy or legal work).
Depending on the nature of your pet boarding business, you can likely categorize your business as providing real goods, since you're providing physical space for the animals you're watching.
The maximum possible deduction here is 20 percent, based on your income, qualified property cost, and business income. You may also qualify for a smaller deduction if you don't meet those criteria fully.
The loss of itemized deductions
One of the biggest changes business owners should know about is the elimination of many types of business deductions. Previously, there were many categories of itemized deductions you could use to reduce your tax burden. For example, you could write off expenses related to entertaining clients, and the interest you paid on business-related loans.
Now, the majority of those deductions are gone.
You can no longer write off business interest, entertainment costs, domestic production, or several other categories of items. In addition, your net operating loss (NOL) deduction has changed. Rather than being able to write off the entirety of an operating loss, you can now only write off 80-percent of that loss. Plus, you can only carry that loss forward; you can't retroactively apply that loss to years past.
Possible tweaks to take advantage of tax changes
So what changes can you make to your business to take advantage of these tax changes?
Your business structure
Depending on how much money you make, it may be wise to change your business structure. LLCs and corporations get a significant tax deduction in many cases, and the corporate tax rate is lower than it's been in years at multiple bracket levels.
Your profits and losses
Consider how you report your profits and losses. If you were planning to take a strategic loss, it may be prudent to rearrange your money, since losses no longer provide the same tax incentives for business owners.
Your itemized deductions
If you've relied on the cushion of tax deductions to enable spending on entertainment and other itemizable categories, you'll need to rethink those spending habits.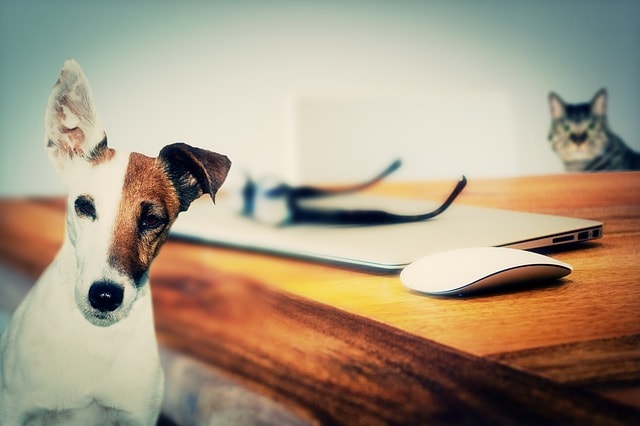 What business practices will help you succeed despite the tax changes?
When it comes to running your pet boarding business, there are many areas outside the realm of taxes that contribute to sustained success.
Your commitment to quality service
Stay focused on providing the best experience possible for your customers (and the best workplace environment for your employees). Take steps to measure customer satisfaction and make improvements as necessary.
No matter how the tax laws change the minutiae of income reporting, the most successful businesses will be the ones committed to their customers and staff.
Related: Customer service survival guide for small businesses
Your record keeping
It's still a good idea to track your spending in all categories, even if your itemized deductions have disappeared. Meticulous records will make tax filing much easier, no matter what.
Editor's note: GoDaddy Online Bookkeeping can make tax time easier — no accounting know-how needed. Use the time you'd spend filling out spreadsheets, doing data entry, and saving piles of receipts to focus on growing your business.
Your plans for growth and expansion
This is also a good opportunity to rethink any plans you have for growth or expansion. Since business loan interest is no longer deductible, and operating losses aren't as deductible as they used to be, it might not be wise to make a major investment in your company in the near future. On the other hand, there are more advantages to being a corporation at higher brackets of income — so weigh your options carefully.
Wrapping up
The 2018 small business tax changes are a big deal, but they shouldn't be enough to make or break your pet boarding company. A few simple changes, including an adjustment to your deductions (and potentially, your business structure), can help you save money when it comes time to file your taxes, and put you in a better financial position overall.
The above content should not be construed as legal or tax advice. Always consult an attorney or tax professional regarding your specific legal or tax situation.