2. Website
The next step to getting your business online is building a website. You probably already have promotional material for your brick-and-mortar business — fliers, business cards, advertisements, signage for your storefront, or a logo. You can use the materials you already have to start building your website.
Use the same messaging, logos, advertisements, etc., to make building your website easier. Make sure you include a contact us page and testimonials. If you're selling products, be sure to include a product catalog, including pictures and prices.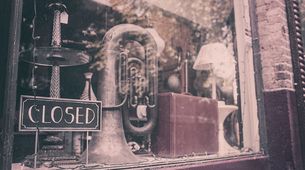 One of the benefits of a website is that it runs 24/7, 365 days a year. That means your business information is always available to customers and they never see a closed sign.