Social media mythconceptions
Social media is super important. In all of the buzz around social, however, there have been more than a few myths. Misconceptions. Mythconceptions. (There we go. Just discovered my new favorite word. Ahem.)
Social Mythconception #1: A Facebook page can replace your website
No. No no no no. No. A Facebook® page is tool for engagement, but is NOT the right tool for homesteading your digital presence. You still need a website for that. You want your place on the Web to be yours, not a digital Brigadoon that only appears with uncertain frequency. Yes, Facebook pages are wonderful for communicating and connecting and engaging. And you still need your own domain and website to serve as the hub and anchor point for your digital presence. Home is where you tell your story, share your vital stats, and accept your e-commerce orders.
Social Mythconception #2: Social media is free
Again, no. Getting a profile on a social site such as Twitter® or Facebook or Google+™ might not cost anything, but there will be investments in the form of content creation and content promotion and design work. There will then be even more investment in listening and engagement. You'll need to invest both time and money to do social for business the right way.
Social Mythconception #3: You need to be everywhere
The right kind of engagement is better than a zillion followers.
Every social ecosystem has its own nuances and ethos. What works on Facebook might not work on Twitter and probably won't work on Vine. If you're a developer creating plugins and extensions, Pinterest® might not be your first choice for connecting with your audience. Learn where your customers and prospects are, take the time to figure out what resonates for them, and listen first. Then start connecting on the platforms that matter. The right kind of engagement is better than a zillion followers. Remember: you need to engage in order to see a response.
By the way, colleagues CJ, Noah and Mendel recently hosted a Google® Hangout on this very topic, entitled The Business of Being Social. It's chock full of goodness and you should check it out.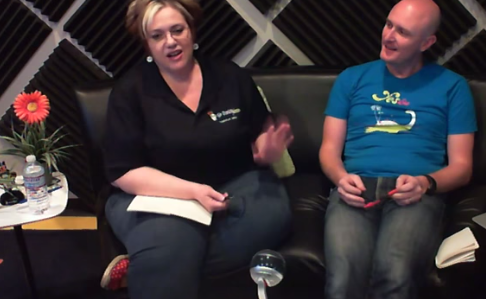 Are there social media misconceptions you've come across that drive you batty? I'm sure other readers would love to hear about them. Care to share a few in the comments?
GoDaddy GoCentral lets you link your website to your tribe directly on your Facebook page and other social media, with just a few clicks.