Spread awareness during Men's Health Week with a strong web presence
If you're looking to spread awareness for International Men's Health Week, then you're going to need to have a strong web presence. Regardless of whether you run a business selling men's health products, run a gym, are a fitness coach, or are a doctor specializing in men's health issues, you can benefit from getting the word out during men's health week this June.
Below, we explore what Men's Health Week is about and offer five ways you can improve your online presence, so whatever you end up sharing can get more traction.
What is Men's Health Week?
Men's Health Month takes place in June. Men's Health Week is a single week during that month that's focused on increasing awareness surrounding men's health issues on a global level.
Overall, most men place a lower priority on their long-term health and the warning signs that lead to larger health problems.
The goal of this month is to grow awareness surrounding these issues and educate men on the steps they can take to live healthy, happy and productive lives. If you run a business or have a website that's related to men's health, then you can benefit from spreading the word about common men's health issues during Men's Health Week — and throughout the month.
5 ways to improve your web presence
Even if you're producing captivating content that effectively speaks to the male audience, you're going to have a hard time spreading it if your web presence isn't firing on all cylinders. The tips below will help you strengthen your existing online presence.
Update your website.

Make social sharing easy.

Create multi-format content.

Stay in touch with email.

Consider hosting an online seminar.
In order to increase the effectiveness of any educational or outreach materials you're producing for Men's Health Week, it's a good idea to have your online presence actually support your efforts — not act as a detriment. Keep reading to learn how.
1. Update your website
First impressions mean a lot online. If your site doesn't perform and function properly, visitors will hit the back button and never come return.
Your website needs to immediately grab your visitor's attention and convey what you're about — all while using enticing images, or video, and compelling language. An out-of-date website will diminish your authority and lower your visitor's trust in your content.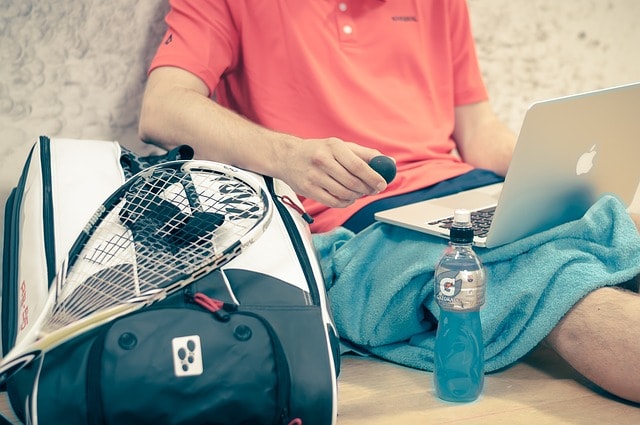 2. Make social sharing easy
Even if a visitor thoroughly enjoys your content, you can't expect them to go out of their way to share it. You must make it incredibly easy and intuitive to do.
Make sure that your content includes easy-to-use social sharing buttons.
This will make it that much easier for your readers to share your content and spread the word about men's health week. You might want to opt for sidebar sharing buttons, as well as buttons at the bottom and top of each post. There are a variety of integrations and plugins you can use to make it easy for your readers to share your content, while not detracting from the experience of your site.
Also, remember to encourage visitors to share your content and spread the message. Even a simple CTA will do the trick: "Like what you read here? Please click the share button above to help this message reach the people who need it the most."
3. Create multi-format content
When you're creating content for Men's Health Week, think about sharing it in multiple formats. For example, you might create a blog post that has an embedded video. You can then take excerpts of that content and share it across your existing social media channels. You could then create captivating images and share those will tidbits of information as well.
Pro tip: When you're creating content, think about the multiple ways you can present it to better reach users who prefer different forms of media.
4. Stay in touch with email
Email marketing is one of the best ways to stay in touch with your audience. Consider how you can integrate opt-in forms into both your website and within your existing content.
But collecting email addresses isn't enough. You'll need to regularly email and engage with your list, too.
If you're running a special series for Men's Health Week, encourage readers to join your list and learn about future series updates about improving their health. If you're uncomfortable with email marketing, then this gives you a great reason to continue to email your new list.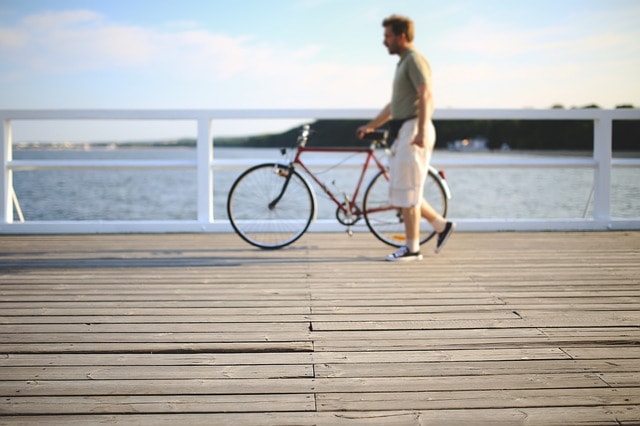 5. Consider hosting an online seminar
The final point is a little marketing tip, but one that could help to expand your authority and network — all while providing a ton of value related to men's health.
Online seminars have been all the rage in recent years, and for good reason.
They typically have large turnouts, involve multiple experts, and have a small time-frame commitment. The time per day depends upon the number of guests you have and how long each interview will be.
The process can even be quite simple. Find top experts in the men's health space, organize an event for men, and start getting the word out online. Each day you'd feature an interview that dives into the main issues surrounding men's health and what they can do to improve their health and lives.
Bonus? You'd build an email list to send those who signed up access to the day's interviews. You can even consider packaging up the series and selling it as a digital product at the end of the week!
Stay healthy
Hopefully, the tips above will help you better take advantage of men's health week and more effectively spread awareness surrounding men's biggest health issues.