Start offering pest control services in 7 steps
Are you looking for a profession that allows you to be your own boss and provides flexibility and a recession-proof income? If so, then a career in pest control services is worth considering.
What exactly is pest control? The simple answer is: using chemicals and other tools (traps, baits, etc.) to manage or eliminate organisms that fall into the categories of damaging to structures, medically important or simply annoying. Organisms in these categories include termites, mosquitoes, ticks, fleas, cockroaches, flies, mice, rats, scorpions and birds.
A good example of pest control services would be the use of a liquid insecticide to provide a chemical barrier around a house to protect it from termite attack. Pest control services commonly involve regular inspections of structures to ensure that they are adequately protected from pest problems.
7 steps to your own pest control service
If you have an interest in providing pest control services and want to establish your own company, where do you start? Right here.
Name your business.

Establish business structure, licenses and tax I.D.

Get insured and bonded.

Set up shop.

Equip yourself.

Decide on your services.

Put your business on the web.
Before we jump into the steps you must take to start a pest control business, let's touch on your earning potential.
Can you make a living doing this?
Most people wanting to start their own pest control company have previously worked in this industry as a technician. So they have first-hand knowledge and experience with the nature of the work and the skills it takes to be successful. This means that you have already passed a pest control license examination demonstrating your knowledge of pests, chemicals and control techniques.
If you lack this experience, but are highly motivated, there are many sources of information available for study. Check with your state's department of agriculture (DOA) for pest control courses you can take. Each region of the United States will have a limited number of pests that cause the most of problems. The DOA should have all this information.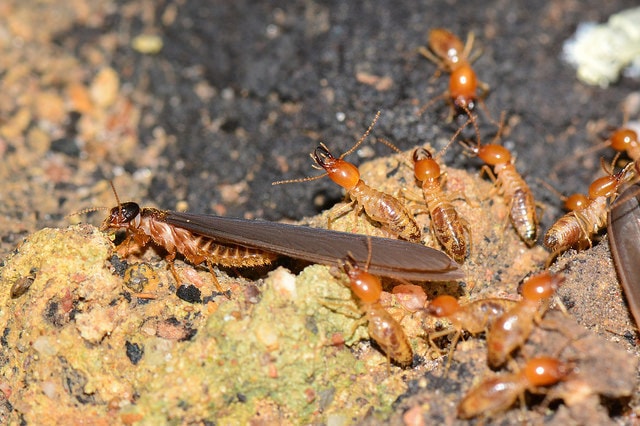 There are more pests and they are living over longer periods.
Climate changes favor the development of certain pests, many of which are threats to human health. Natural disasters such as fires and floods are often followed by sudden increases in filth flies, rodents and mosquitoes. Economic activity also helps drive the pest control services market.
Can you make a decent living owning and operating a pest control business? The short answer is yes, but it will not happen overnight. It will all depend on the number of customers that you can line up and the speed at which you grow the business. A take-home income of $50,000 to $70,000 is realistic within a few years, but many owners reinvest a good percentage of their profits in the business.
Ready to get started?
Below is a list of the major steps, somewhat in the required order, necessary for starting your own pest control business.
1. Name your business
Many people just use their own names for their companies, while others (like The Pest Detectives and Eco Pest Management, LLC) choose more descriptive names. Before you commit to a name, make sure the matching domain name is available. Much like ThePestDetectives.com, your domain name will serve as your web address.
In addition to .com, consider using .services for your business domain name.
Got one in mind? See if it's available:
Find one you like? Register it now, so no one else gets your great name.
2. Establish business structure, licenses and tax I.D.
Before you can offer pest control services, you'll need to do a couple of things that are required of any business.
Decide on the type of company you want to form
Individuals working alone often establish a sole proprietorship or a limited liability company (LLC). Read more about your options here.
Get a business license
You'll need a business license to operate a pest control services business. This is usually done through the local county clerk's office or small business administration office.
Apply for a pest control license
You'll also need a specialized license to offer pest control services, which you get through the state department of agriculture or a state pesticide regulation office.
Register your business
Register your new business with the secretary of state and get an Employer Identification Number to use on business and IRS tax forms. You'll need a sales tax license from the state department of revenue office, which allows you to collect sales tax from customers.
3. Get insured and bonded
You will need to purchase business insurance and a surety bond. Business insurance must cover:
General liability
Products
Auto
Property
Worker compensation
A surety bond provides insurance coverage in case of a lawsuit or settlement and maintains financial accountability in client interactions. All employees must possess a surety bond.
4. Set up shop
You can either lease or buy commercial retail space, or work out of a home office. An appropriate retail location is one that allows truck traffic and storage of pest control chemicals. If you operate out of your home, then you must have approval to work with and store chemicals there.
5. Equip yourself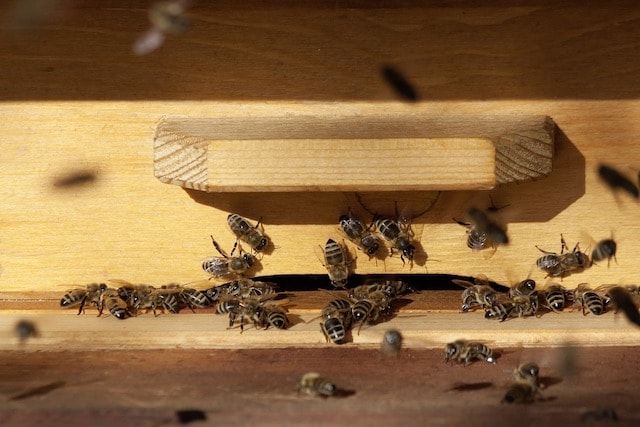 The next step is to get equipment and supplies. At a minimum, you need at least one reliable truck as a service vehicle as well as:
Chemicals
Chemical sprayers
Safety equipment such as gloves, respirators, etc.
Traps and small cages
Read this post for details on each.
6. Decide on your services
It is very important to think about which pest control services you'll offer. This might be determined by the areas you've studied and for which you are licensed.
The services you offer should reflect the pest problems in the region where you operate.
For example, general pest control services include preventive service visits and inspections including the use of chemicals, baits and traps to control cockroaches, bees, ants, spiders and rodents. Termite control services, including fumigation, often require a separate license.
7. Put your business on the web
You are not alone in the pest control market. Competitors abound — from small operators to gigantic pest control powerhouses such as Orkin and Terminix. Try to create a service that stands out as different and superior to the other companies. List your business in local listings like Google My Business so customers can easily find you online.
To set yourself apart, you could specialize in specific pests (termites, bed bugs, wildlife, rodents, etc.) or use only botanical or other safe pest control products.
You'll also want to establish a company website that lists your services, comments from satisfied customers and contact information. One easy do-it-yourself option is GoDaddy's GoCentral Website Builder. Read this post for details on how to build your business website in less than an hour.
Start a pest control services company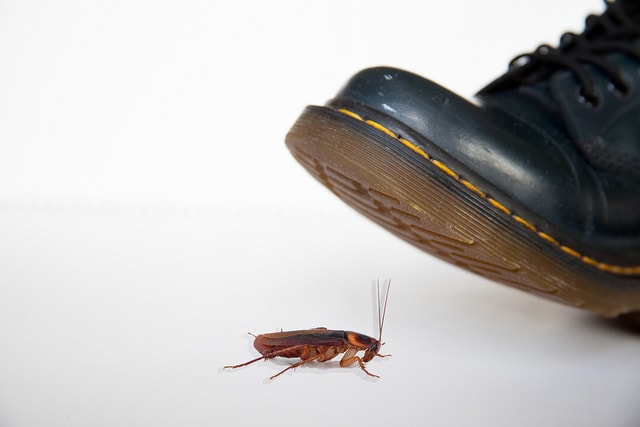 Once you've completed these steps, you'll want to spread the word about your services. Attend trade shows and home improvement expos to hand out coupons. Make the rounds in neighborhoods you service, tucking business cards or fliers into screen doors. Contact local contractors, home builders, property management companies and other businesses to let them know about your pest control services. Above all, focus on client satisfaction and your business will thrive.
Check out our free checklist: 5 ways to get more local customers
Image by: Furryscaly via VisualHunt / CC BY-SA