Start using share buttons to spread your website's health tips
Whether you're writing about, say, "10 Surprising Medicinal Uses of Cider Vinegar" or "The Hazards of Chronic Standing," you work hard to provide useful health tips on your website or blog.
To help you get the word out, let your readers do some of the work. Social media is a valuable tool for promoting your website or blog's health tips so be sure to use it! Adding share buttons to your site prompts loyal readers, casual surfers and potential or current customers to easily distribute your content to their own social networks, expanding your audience. They may even add their own thoughts when they share your content, which makes the content even more meaningful and interesting, increasing its potential to go viral.
Adding social share buttons to your site prompts loyal readers, casual surfers and potential or current customers to share your health tips on their own social networks. In the process, they expand your audience exponentially.
Think of share buttons as networking tools. Which share buttons to add to your site or blog can depend on the social media venues your followers or potential customers participate in.
Here's the gist on how to add social media share buttons for Twitter, Pinterest, Facebook and LinkedIn — and how to get your content out there.
Adding share buttons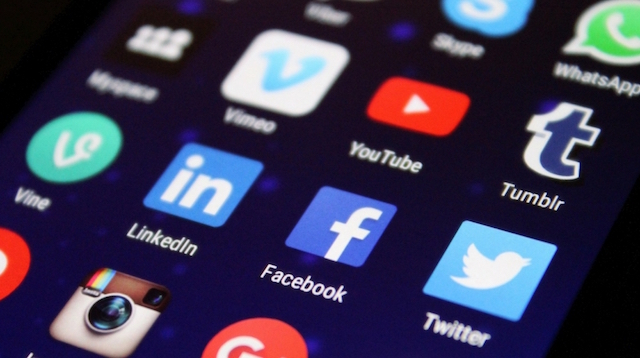 Twitter
With a Twitter share button, visitors can easily share your content, including web pages and blog posts, with their Twitter networks. This broadens the reach of your content by distributing it to their connections.
Make it easy for readers to promote you — add social share buttons.
You can personalize the display of your Twitter share button to generate new Twitter followers or mentions by configuring your Twitter button to include your Twitter username (recommended). Place the HTML code for your Twitter button on the site where you want it to appear.
Pinterest
Pinterest share buttons, such as the jQuery Pin It Button for Images make it easy for readers to pin your tips to their board or favorite boards. The button, renamed "Save" to appeal to users outside the U.S., is worth the effort to install. Once it's on your site, visitors can easily share their favorite health tips on Pinterest, which can help more pinners find (and follow) you.
Get more tips for making your WordPress site Pinterest-friendly.
Facebook
A Facebook share button is similar to a Facebook Like button. It allows visitors to share your health advice on their Facebook timeline and in other ways, such as in a Facebook Group, on a friend's timeline or on a Page they manage. To generate a Facebook Share Button, you'll paste the code on your site where you want the button to appear.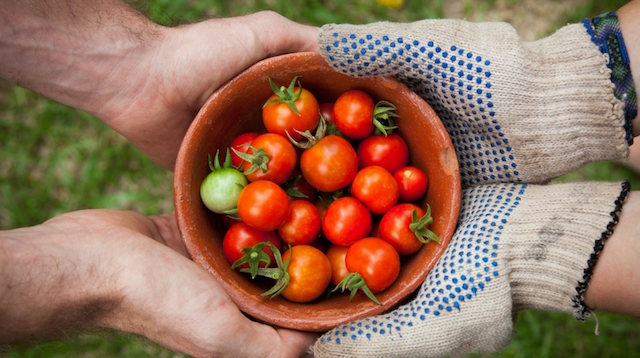 Another option is a Facebook Send Button. This alternative share button allows site visitors to share your health content with specific people rather than their entire Facebook network. They may send your content to any email address, share with friends via private Facebook message or add it to the timeline of one of their Facebook Groups. Before sharing, users will see a link to the URL of your health tips, an image, title and short description of the link.
GoDaddy's GoCentral makes makes Facebook sharing super-easy.
LinkedIn
With a LinkedIn share button, readers can share your health tips with their connections on LinkedIn and drive traffic back to your site or blog. To add multiple share buttons to your site automatically, consider installing a simple plugin such as Simple Share Buttons Adder. It will populate your site with share buttons for Facebook, Google+, LinkedIn, Twitter and email to all of your posts and pages. You can choose where the buttons display and even use your own images.
The most share-worthy content.
Original research.

A strong opinion.

Multiple perspectives and voices.

Video.
Adding a share button to your website is the easy part. The not so great news? Unless you create content that's worth sharing, visitors are inclined to glance and move on rather than click on a share button. Content that gets promoted tends to have something special about it, such as:
Original research. Analyze medical studies or data to answer a specific question that everyone has, such as "Are you more likely to get sick in the winter if you go outside without a coat?" What do the studies say? Set the record straight on a common medical myth.
A strong opinion. What do you believe that most people will disagree with? Take a stand on something, then back it up. Answering questions that others are afraid to tackle and creating data-driven posts can build your authority and ignite conversations online from your shared content.
Multiple perspectives and voices. When you include many voices in your content, such as quotes from physicians, nurses, medical researchers, brand managers or compelling medical anecdotes from patients/real people, you increase the potential for sharing by Tweeting at these sources. Their army of followers will see your tweet and the sources themselves are more likely to retweet your content because they have a vested interest in it. Include targeted Twitter hashtags to expand your reach even more.
Video. Since video is still new and not overplayed, users are more likely to share videos than they are to share text and photos. Videos that get shared are either entertaining or elicit emotion. They make viewers laugh, cry or say "ahhh." To make your own videos with health tips and other information, check out www.animoto.com. It's user friendly, especially for beginners.
High-quality health tips get shared
Overall, to get readers to promote your content and drive traffic back to your site or blog, focus on creating high-quality original content that compels readers to take action. And keep in mind that readers are selfish. If your content makes them look good in front of their friends, family, colleagues and acquaintances, they're more likely to share it. What type of content do you like to share? Let us know in the comments!
Image by: Theo Crazzolara Flickr via Compfight cc