With Switcheels, father-daughter team Brad & Briana Alan make footwear more flexible
We recently chatted with Briana Alan of Detroit about her experience taking her family's product, Switcheels, from idea to market. Read on for the Q&A below, check out the website, and follow the startup on Facebook and Google+ keep tabs on the growth of Switcheels.
Q&A with Briana Alan, co-founder, Switcheels
Tell us about your product and what makes it stand apart from the competition.
My dad, Brad Alan, who's an architect by trade, started Switcheels seven years ago after he and my stepmom noticed women walking barefoot across the parking lot after a wedding. They were carrying their high heel shoes because their feet hurt. He knew there had to be a solution to the problem, so came up with the idea for Switcheels. It's his baby.
I sell cars so I'm sales-y and personable. Now that I'm 22 I'm able to contribute to the business. … My dad has put this whole corporation in my name, so we're co-founders now.
Each pair of Switcheels comes with three different heels, but you can add more.
The goal is to have women pick which heels they want.
What makes Switcheels different is that our shoes actually go all the way to the flat position, whereas others only go to a mid-heel position. Ours are also geared to the average working woman. Our competitors are priced so high that the average working woman can't afford them.
We're hoping to set up a pure eCommerce business for sales — to do all the sales online.
Tell us a little more about what inspired the business.
Like I mentioned, my dad saw all those women walking barefoot across the nasty Vegas street. The problem solver and thinker that he is, he thought, "Why hasn't anyone thought of a solution?" So he went home and started to play with the idea of an interchangeable heel. At the time, no one was doing it. His first prototype was a door hinge connected to a sawed-in-half heel. Now, our shoes do have a hinge in the sole, but our new prototype is a flexible "living" hinge so it moves with the shoe. We have a patent pending. And that's why our shoes can go flat.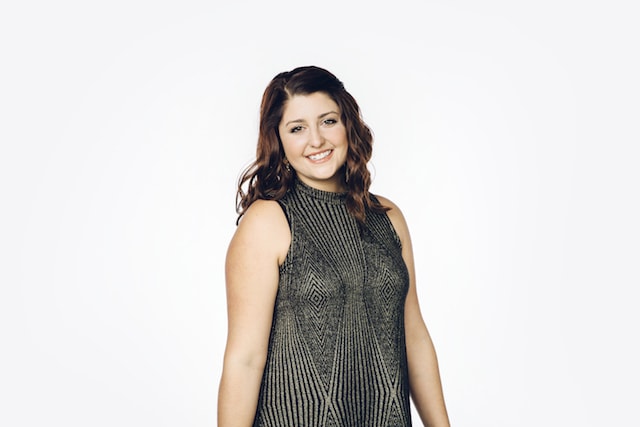 What obstacles did you face as a startup, and how did you overcome them?
Money. It costs a lot of money to bring an idea to fruition, with the prototyping and manufacturing that's involved. Each prototype costs thousands of dollars — and it's triple the cost in the U.S. for plastic components [vs. China]. We've had four or five different prototypes; we're hoping this next prototype with the living hinge is the sweet spot, so we'll be ready for production.
Aside from the money, we need a designer and manufacturer who can produce a quality product. That's what we're struggling with right now. My aunt in California goes to Mexico often so she's working to find manufactures there. There are no shoe manufacturers in the U.S. Not one. They're all in China. We've tried one in China and in Vietnam, and we're hoping to try one in Mexico next. It's my father's dream to build our own factory in Detroit so we can manufacture the components here.
You just want to devote all your time to the business to grow it, but I still have to work full-time and go to school.
It's hard to find the time to do everything.
What are you doing to spread the word about Switcheels and get people over to Kickstarter and to your website?
We've actually been struggling to kind of break into social media, and we're in the process of revamping our website; it's turned into just a chore. So we were super-excited when GoDaddy released GoCentral because it's going to make it so much easier. We're using our own dollars, you know, going paycheck to paycheck, giving 100 percent to these shoes. And each prototype costs thousands of dollars. So when you talk about marketing costs, it's just like mind-boggling, and it's really hard to grasp as a startup. I think [GoCentral] is going to be really, really useful for us. Our current marketers are giving us these revision things. And every time we tell them, "we want this, and not that." They are just taking too long. Why does it take 90 days for one little switch?
With GoDaddy GoCentral you can make your website in under an hour — and you can even manage it on the go. All you need is your mobile phone to build your website or make changes to it.
What strengths do you bring to the table as an entrepreneur?
A creative perspective and a fresh perspective. I kind of have a pulse on the industry. My dad is very much an architect. He thinks of function over fashion.
I also know how to do sales. And I've always loved the camera. I did dance all my life, so being in the spotlight isn't a problem for me.
What's the most important lesson you've learned since starting the business?
Hard work pays off. When my dad started it was just an idea, and now we're so close to launching a business. He wants to make a better life not just for himself, but for us. It's been inspiring to me to watch my dad work full-time as an architect and then come home to work on the business.
Lazy is not an option.
Thanks for taking the time to tell us about your product, Briana, and best of luck as you bring Switcheels to the masses!