Takeaways from Merge Conference 2018
We were very excited to take part in this year's Merge Conference, a unique event focused on the convergence of crypto, domains, online security, and web development. While crypto may not be used widely in the small business community yet, the other aspects are part of a small business' online presence and fit well into GoDaddy's mission of helping advance small businesses.
The Merge Conference stood out from other events because of the organizers' clear commitment to ensuring each attendee got what they were looking for and their focus on why most of us were there, professional networking…
Barbara Neu really set the stage
If you are interested in domain names and don't know Barbara, you should get to know her. And I know many others can attest; she is one of the most liked people in the industry. She and Jothan Frakes — one of the founders of Merge — go out of their way to connect others who they think should meet and may be able to work with each other, answer each others' questions, or just connect with someone they may not have otherwise. Barbara also takes the time to ask what you are there for and what you want to get out of the conference and then finds a way to make that happen for you. I'm amazed at how she offers that level of tailored support for more than 200 attendees.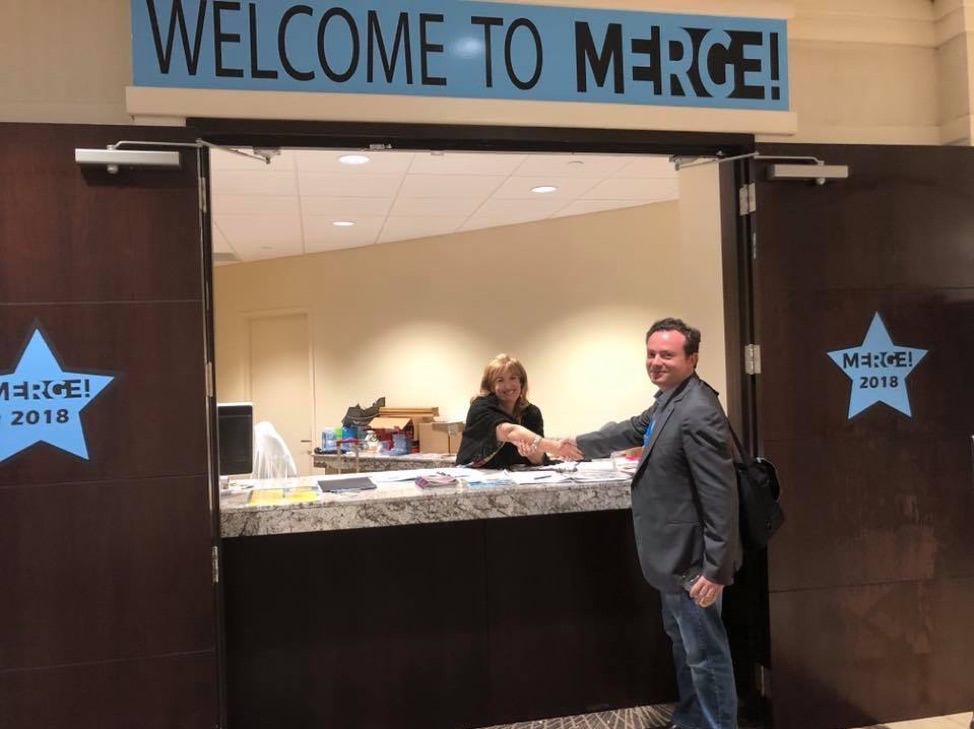 Emphasis on New Connections
Organizers of the Merge Conference do an incredible job helping others truly connect with others, even beyond the more personal introductions brought by Barbara Neu and Jothan Frakes. I think one of the main reasons, if not the main reason, people come to a conference is to network. Merge had a very strong focus on this, even having built networking time into the official agenda. In fact, immediately after the welcoming statements was a one hour speed-dating-like session where attendees moved around the conference room to meet scores of people in the first hour. This really helped everyone get to know each other and make interacting throughout the rest of the conference easier.
The highlight of the conference in my opinion was the late-night networking. Each night after various dinner meetings, everyone in the conference was able to meet in a very large suite which was set up to be a central location for everyone to network or meet, a tactic that really seemed to make newer conference attendees and those with fewer connections feel welcome. It also ensured that those looking to make the most of their time, that weren't yet ready to turn in, could continue to create and build on industry connection.

Thanks to the organizers of the event, no one has to be alone at Merge Conference, even if they never met anyone from the conference before.
This makes attending this conference for the first time easier for people. It also allows everyone to continue to have a place to talk and get to know each other or carry on deeper discussions about possible synergies they may have. A lot of business gets done here in a friendly environment.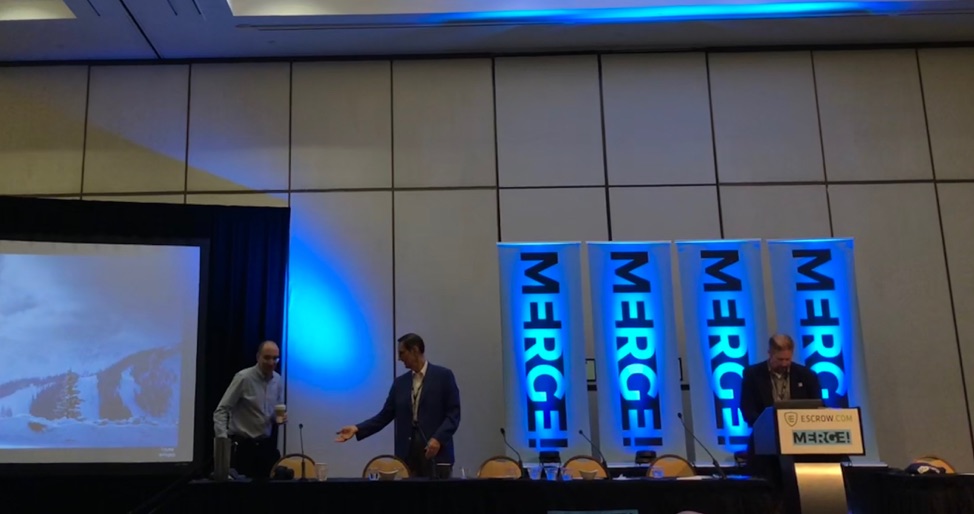 Industry topics, old stuff and new
It wasn't all networking though. There were, of course, valuable sessions about the latest domain name industry trends. New debates on old topics like the price of domains, and which domain name extension is the best. We also covered the state of the industry and talked about trends and the future. Plenty of industry experts from various fields who shared their knowledge with attendees and were open to questions from the audience.
Overall, there was a lot to learn and do in a very welcoming environment. If you are considering a conference for the first time Merge would definitely be one I would recommend.
Image by: Featured image credit: Ron Jackson, DNJournal