The 6 questions that will help you define your fitness and nutrition brand
As a registered dietitian, nutritionist or certified personal trainer, you want to help your fitness and nutrition clients eat better or get in great shape. You've trained hard to become knowledgeable to make a real difference in people's lives. But if your client base isn't as robust as you'd like it to be, consider putting more muscle into building a brand.
Your brand is the face you show to the world.
"Your professional brand is nothing more than the face you show to the world," says Diane A. Curran, a Los Angeles marketing and branding expert and author of The Marketing Deck: Deal Yourself a Big Idea . "Whether you create your brand intentionally or it just kind of happens for you, it's what people first gather about you." Your brand can help distinguish you from the competition and attract the right clients. To define your brand, there are six questions you should ask yourself.
Whip your fitness and nutrition business into shape with these 6 questions
What makes you unique?

Are you up on the latest industry happenings?

What makes you credible?

Do you make clients feel comfortable?

What do you expect of your clients?.

How will you guarantee results?
Now let's explore each question one at a time.
1. What makes you unique?
Your clients have lots of options when it comes to working with a registered dietitian or fitness professional. To get them to choose you, ask yourself: How do I stand out from the crowd? What makes me memorable? Your distinctive feature could be your authentic story or journey, your fitness and nutrition philosophy, or the type of client you want to help. "Be clear about what makes you different and why people should choose you," Curran says.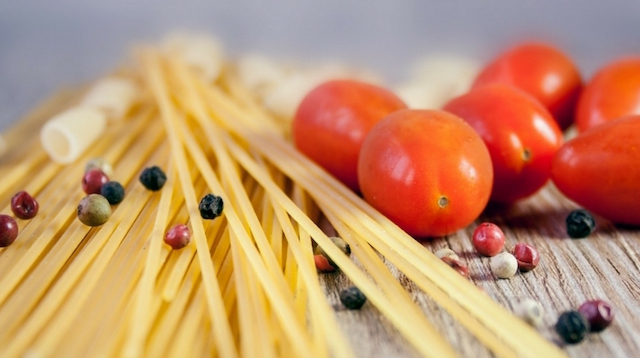 If you're a dietitian who follows certain dietary practices, such as not eating after 7 p.m., for example, make that known to your potential customers on your marketing materials — including your website, your Facebook page and your Twitter bio. While it's tempting to try to be all things to all people, distinguishing yourself in some way is a win-win. "It helps your potential clients understand who you are and it helps you attract the types of clients you really want to help," Curran says.
2. Are you up on the latest industry happenings?
Building a brand requires constant homework — as in reading up on your industry news, paying attention to trends, watching what others are videoing, photographing and showing and knowing where your competition is becoming visible. But it's worth it. Market research provides a branding reality check.
Knowing what everyone else is doing can help you find your niche.
"Without that context, your uniqueness could be standard," Curran says. There could be five other fitness and nutrition providers in your area who are doing and saying the same thing. By paying attention to your industry, however, you'll how where to focus to truly set yourself apart.
3. What makes you credible?
What are your professional certifications and experience? What do your current and past clients say about you? "Clients want to hire experts," Curran says, so make sure you're building a brand built upon your credentials, qualifications, references and testimonials.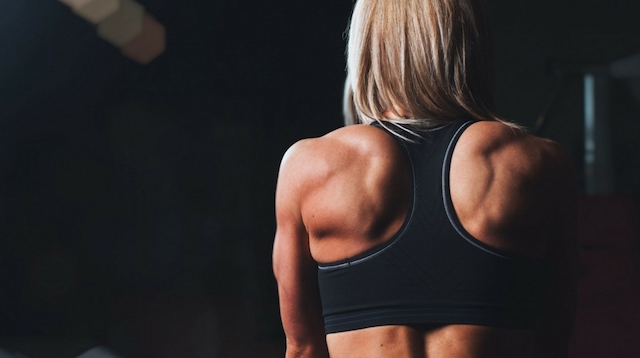 If you're new to your profession, use it to your advantage in by emphasizing your knowledge about the latest fitness and nutrition research, techniques or thinking in your field. "Identify it in a way that people think, 'Wow! I'm going to get somebody who is fresh out of school!'" Curran says. If you've been around awhile, focus on how you've already helped specific clients overcome diet and fitness obstacles.
4. Do you make clients feel comfortable?
Meeting with clients to change their diet or improve their fitness routine is a private matter. "Clients want to hire nutrition or fitness professionals who make them feel safe," Curran says. What can you do to make them feel safe?
For one, show your face. What you look like is one of the first things clients use to determine their comfort level. Be sure to include your photo on your website's home page and other marketing materials. To connect with clients visually, you should smile and be looking right at the camera.
Photos and short videos of you reassure prospective clients, giving them a sense of who you are and how you work.
Include informal shots in your fitness and nutrition marketing materials that play up your personality — such as you working with a client (get the client's permission before using their photo in promotions). Prospective clients will project themselves onto the photo. "It's their point of view looking at you as you're working with others," Curran says.
Include video, too, if possible. "We have more tools to do video, such as YouTube and Facebook Live," Curran says. "Potential clients can get a better feel for who you are over a short, two-minute conversation compared to just a photo."
When meeting with clients in person, choose your outfits wisely and brief them on the physical environment where you'll hold your fitness and nutrition sessions.
Will clients be coming to a busy gym or meeting with you one-on-one in your office? You might even describe a typical session with you so clients know just what to expect. Will they meet with just you — or will you be part of a team? "From your headshot to your in-person presentation, think about how to create a safe space for people in an environment they can succeed with," Curran says.
5. What do you expect of your fitness and nutrition clients?
In the world of fitness and nutrition coaching, some clients will be coming to you because they're stuck. They've tried to get in shape, lose weight or eat healthier before — without success. As a nutrition or fitness professional, "you want to be clear about your expectations and be prepared to make that known," Curran says. Are you a taskmaster because you know that's what gets results? Or are you more laid back?
Whatever your coaching style, "be authentic about it," Curran says.
Here's the bottom line: Behavior change is hard work. You want to attract clients who are looking for your brand of nutrition expert or fitness trainer.
6. How will you guarantee results?
Your most motivated clients will look for some kind of guarantee that their effort and your guidance will pay off. When building a brand, think about what your guarantee will be. It could be that if your clients complete your fitness and nutrition program in a certain way, they'll lose two pounds per week, or they'll cut five minutes off their time by race day.
Providing a guarantee might be difficult, but it pays off.
However, be warned: A guaranteed result related to diet or fitness is tough because a lot can depend on your client's' level of commitment. So be sure to think about a measurable result that's doable for many people, especially if they follow your proven program or advice.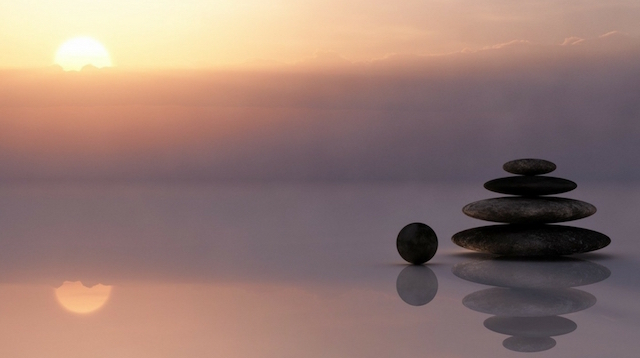 Start with the right questions
If you're ready to take your business up a notch, ask these six questions. The answers will help you define your personal style and turn that into a brand that will attract the right kind of new clients.
Image by: dominikgolenia via Visual Hunt / CC BY-ND