The Cardboard Boat Book: Bringing STEM education to the masses with a book and a website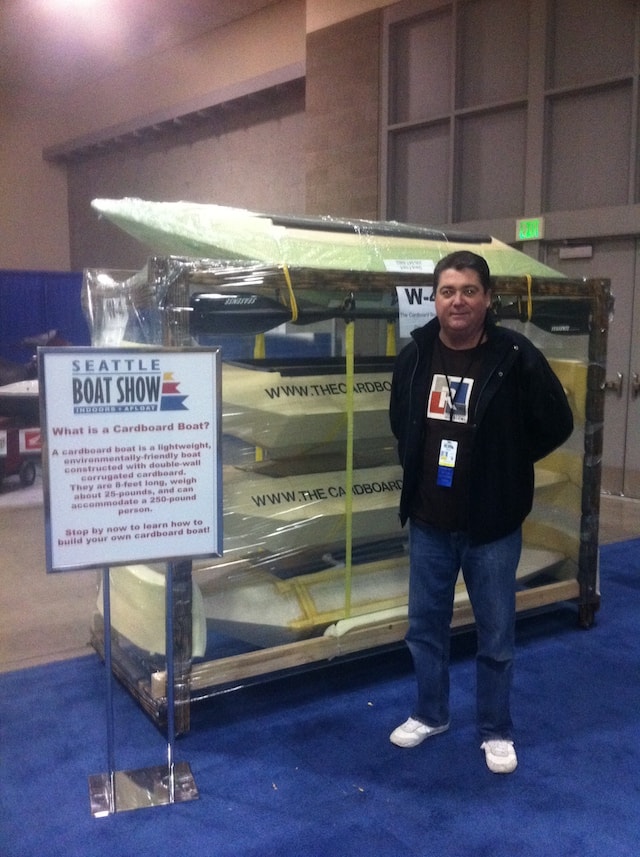 David Friant is a poster child for STEM education. STEM, which stands for science, technology, engineering and mathematics, is all the rage in education these days. (STEAM, which adds art to the mix, is also growing in popularity.) Little did 18-year-old David know that one decision — to earn a college degree in engineering — would open so many doors for him, including a passion project called The Cardboard Boat Book.
As a college student in Bellevue, Wash. in the early '80s, David started making paper boats to apply principles of physics. He quickly became an expert in computer-assisted drafting (CAD) systems and went on to have successful career in technology. When he's not working at Microsoft, Dave is often working on cardboard boats.
Why cardboard boats?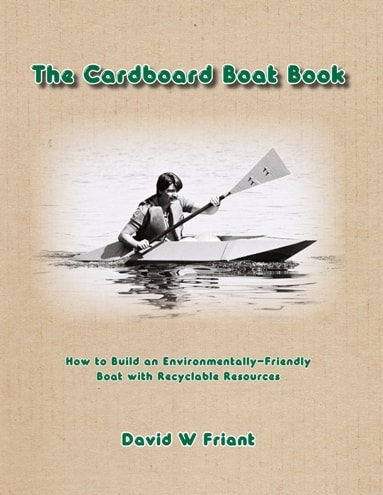 "The inspiration for The Cardboard Boat Book came from a college physics course in Fluid Dynamics where I was challenged to build a buoyant and stable boat with 36 square feet of cardboard," says Dave. "I succeeded with my design and went on to build numerous cardboard boats to further refine the boat design."
He first wrote the book in 1982 and received some college elective credits for the work. A publisher had shown interest in publishing his work, but it wasn't meant to be. Still, the CAD skills he'd learned to create illustrations for the book launched his career in the very new field of computers.
About 10 years ago, David rekindled the book project and finally realized his dream — publishing the book through CreateSpace, an Amazon.com company. The Cardboard Boat Book is a step-by-step manual to build an economical kayak-style boat with recyclable resources and readily available tools.
The Cardboard Boat Book — Creating a business and a brand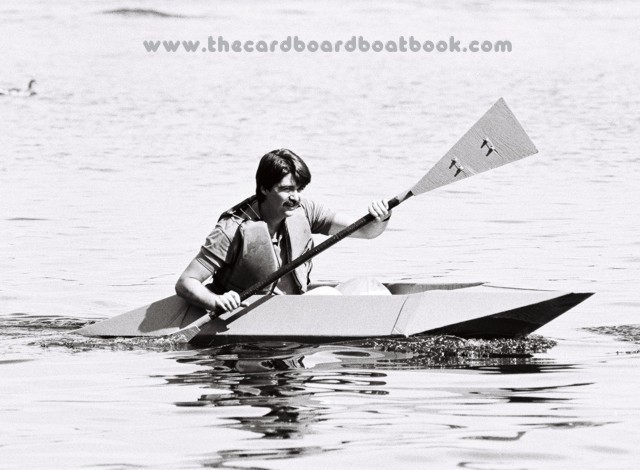 David's goal as an author is to be the worldwide leader in designing and bringing paper boats to the world. "There had never been a book written on how to build real useful boats out of paper, and I decided to be the first person to do it," he explains. "My boats are environmentally-friendly and built with recyclable resources."
To build his cardboard boat brand, David has used many of the technical and business skills he gained in his more than three decades in the computer field. With his experience in technical writing, illustration and design, he was able to produce a product he's proud of. And his experience with internet marketing certainly doesn't hurt.
Amazon.com prints the book, fulfills orders, and pays David royalties on a monthly basis. But to drive more leads to his Amazon product page, David knew he needed a strong online presence — he needed to be an evangelist for his boat designs and his brand.
Bringing more boats to the masses
David recently built TheCardboardBoatBook.com using GoDaddy GoCentral Website Builder. "It was as simple as drop and drag and type text and insert pictures," he says. He had the basic site up and running in a few hours, and then he spent several weeks adding content.
"During the development of my site, I ran into a number of issues that were resolved every time with the assistance of the GoCentral support team," adds David. "They have been great to work with."
David also uses Google Analytics to learn where his customers come from and how they got to his website. This information helps him make decisions about keeping his website content current and useful for his target audience.
"This is a boat for all people in the world, rich or poor, male or female, disabled or not." — David Friant, author of The Cardboard Boat Book
With the combination of his GoCentral website and Amazon.com book fulfillment, David is able to operate his business with a fraction of the overhead required for a traditional business. His book is now in more than 200 countries, and since he launched his GoCentral site, he reports that his book sales have increased fourfold.
Giving back to the next generation of STEM enthusiasts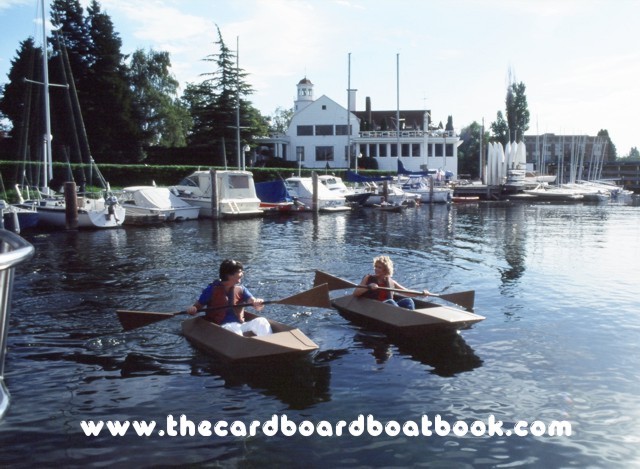 These days, David is all about giving back. He has included a downloadable STEM Program Guide on his website. Last year, elementary school students at Christa McAuliffe School in Concord, N.H. built David's boats for a STEM project with the help of some adult volunteers. At the end of the project, students were able to paddle their own boats in a local lake.
David is currently developing a quarter-scale model of the boats specifically for STEM education purposes.
He's even working with a local toy company to market it with their STEM education products. When the model boat product becomes available — hopefully this fall — David will add a dedicated page about it to his website.
He's also working with the Next Generation Science Standards (NGSS) and the Peer Review Panel to get his boat projects officially approved as STEM projects for K-12 education.
Business advice beyond boating
"Pursue your dreams and your passions, you never know where they might lead you." — David Friant, author of The Cardboard Boat Book
When it comes to running a business, David says, "Never rest on your success, never stop innovating!" To be successful, he believes that perseverance is an important piece of the puzzle. He also thinks that a little worldwide exposure can't hurt.
David has been featured on KUOW, a National Public Radio member station in Seattle, and he doesn't shy away from other opportunities to talk about his boats. Social media is another way David promotes his business. You can find The Cardboard Boat Book on Facebook, Twitter and YouTube. 
While David is remarkably driven, he's passionate about more than just work. In fact, when it comes to work-life balance, David says, "I work to live, not live to work."
Aside from paddling paper boats, David likes to unwind by designing, building, and flying model sailplanes and airplanes. He also likes to design other useful products and travel. And in case you aren't thoroughly impressed yet, I understand he also makes a mean pizza.
Try GoDaddy GoCentral for free
Inspired by David Friant and his cardboard boats? Try GoDaddy GoCentral for free. Build a simple site in under an hour, and add additional features like email marketing and an online store when you're ready.
Bonus: GoCentral is entirely mobile-friendly. Build and preview your website anytime, anywhere, on your phone or tablet, and add or change photos as often as you like.
[advertisement id="25749″]