The impact of natural disasters on the construction industry
The U.S. construction industry had an interesting 2017, due in many places to the challenges caused by natural disasters and the rebuilding that always follows. Hurricanes, floods, wildfires, mudslides — 2017 saw it all, at a cost of $306 billion. In some cases, these events put a halt to new projects; in others they acted as a catalyst for new techniques and strategies.
According to Monica Altamirano and Arjen Hydra, writing about disaster resilience for Future of Construction:
There is a "compelling need for the engineering and construction industry to create resilient infrastructure and housing to withstand disruption, absorb disturbance, act effectively in a crisis and recover quickly afterwards."
The industry has responded with increased focus on durable structures that can withstand extreme weather and other disasters. But how can the construction industry stay ahead of natural disasters, especially with a labor shortage and economic uncertainty?
Solving the labor shortage
The latest round of natural disasters came at a time when the U.S. construction industry was already experiencing a severe labor shortage. So in addition to all the logistical hassles of rebuilding after fire, flood or hurricane, the task is made even harder with no workers to resume construction. To make things worse, contractors say many of the workers they can find come with less than stellar skills.
According to the U.S. Chamber of Commerce, the trades with the biggest labor shortages are concrete, electrical and masonry — all critical to rebuilding after a natural disaster.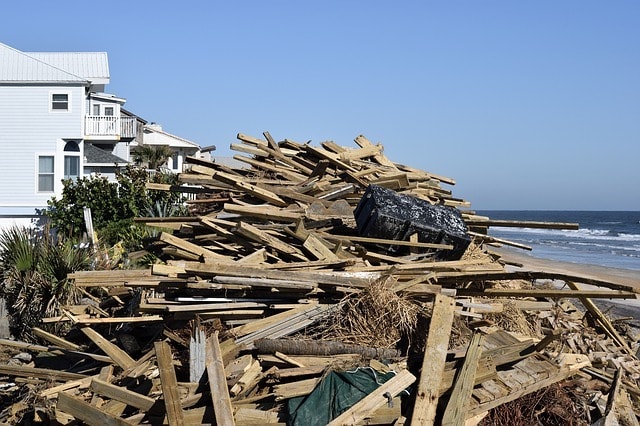 "The traditional labor pool of young, white men who are the children of construction workers does not exist anymore," says University of Massachusetts Labor Resource Center Director of Research Susan Moir. "They went to college."
Time to rethink the old ways.
Recruiting the other half
One answer to the shortage? Women. Programs like Massachusetts Girls in Trades and Chicago Women in Trades are designed to "drop all the senseless objections and hire the most qualified people for the job," says Liz Skidmore, an organizer with the New England Regional Council of Carpenters.
Attracting more skilled women workers to historically male job sites requires more than just
throwing open the doors
however.
There are a number of challenges that must be met, including:
Inadequate bathrooms on construction sites.
Lack of outreach to girls in high school and younger grades.
Low expectations on the part of male coworkers of what women can do.
General lack of respect in the U.S. for careers in the trades.
To entice more students to pursue these careers, federal associations are increasing funding in the hopes of backfilling for retiring workers. But increased funding or opportunity does not guarantee an expanded workforce. Graduating trade students might pursue occupations other than building construction, and the labor shortage might still continue.
Disaster resiliency is location-specific
Forecasters cannot always predict where and when natural disasters will strike. However, some geographical regions are more prone to extreme weather strikes than others. When rebuilding, contractors must consider regional conditions and economic factors to make decisions on the types of structures to be rebuilt.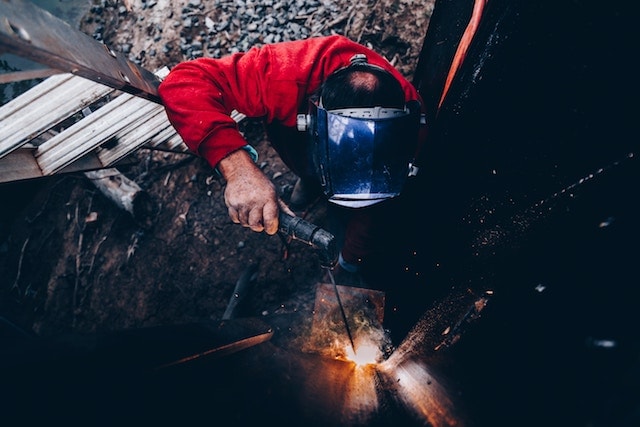 In North America, most buildings are reinforced to withstand forecasted seismic activity and wind load factors to reduce structural damage. Japanese homes are the opposite. Contractors build Japanese homes to be demountable or to last for only 30 years due to heightened seismic activity and typhoons.
Given the increasing severity of extreme weather events, experts in construction resilience suggest these alternatives for U.S. homes and infrastructure:
Specially aerated concrete, rigid board and flexible blanket systems to retard fire.
Rubber shock absorbers, viscous dampers and friction dampers built into foundations in earthquake-prone zones.
Hurricane-proof flat-pack homes made from materials like cork.
Resource availability is another factor in how quickly an affected area can rebound.
Facilities such as waterworks, hydro-electric plants and electrical substations are also affected by natural disasters. Available labor and resources are typically dispatched to those locations first because they are critical for community and regional functionality. Unfortunately, homes have to wait.
Regardless of where natural disaster strikes, all the elements required for recovery are interrelated and affect one another. If labor supply improves, costs could drop. If costs drop, competition might increase. Perhaps worst of all is how quickly demand can increase. In the case of an emergency like 2017's hurricanes, materials and labor that weren't needed one day are suddenly required in quantity the next.
Natural disasters: the silver lining
Faced with increasingly severe disasters — both natural and manmade — the construction industry is at an important crossroads. Solving the labor shortage and rebuilding for the next disaster are just two of the challenges before it. The ideas, talent and technology exist; it's up to builders, engineers and architects to work together to bring them to fruition.
Does your business have a disaster recovery plan? Read "How to create a disaster recovery plan" for help preparing for the unexpected.