Travel industry digital marketing trends to watch in 2019
The travel industry has been steadily evolving online, becoming more integrated in the digital space and the social media landscape. When people travel, they are tapping into all kinds of digital media. They use their smartphones to research and book hotel rooms; post about their vacations on Facebook, Twitter and Instagram; and when they get back home, they review their experiences on Google, TripAdvisor and Yelp. Isn't it time your business took advantage of these travel industry digital marketing trends?
4 digital marketing trends in the travel industry
If you own a hotel or bed and breakfast, then it's likely that your busy season is coming up. By taking advantage of these four social and digital trends in the travel industry, you can tap into the growing market of consumers researching and booking travel online and reach more potential customers than ever.
Travelers expect mobile-friendly websites and OTAs.

Travelers depend on online reviews.

Travelers get inspired by social media.

Social media encourages shareable experiences.
Here are our top four digital trends to watch for in the travel industry in 2019, and how your business can integrate each into your online marketing strategy to bring in more guests during busy season and keep them coming back.
1. Travelers expect mobile-friendly websites and OTAs
Mobile devices have become the primary way that we research and book our vacations. More consumers are using online travel agents (OTAs), such as Expedia or Kayak, to book hotels and trips on their mobile phones and desktop computers.
Of the 148.3 million online bookings made every year, 65 percent of same-day hotel reservations were made using a smartphone.
OTAs are currently 39 percent of the U.S. online digital booking market — a number that is expected to rise by 2020.
Related: How to leverage travel websites to fill hotel rooms
Strategy
First, make sure your site is optimized for mobile. Have you checked recently to see how your hotel's website looks on your phone? Google your site on a smartphone and see what comes up. Then, think about how you can improve your mobile experience. This is not only important to elevate your online presence, but also because consumers are often going through OTAs on their phone rather than using a hotel's direct website.
Even if your hotel is present on sites like Expedia, Priceline and Kayak, you'll want to make sure that customers who land on your direct website have a great mobile and booking experience.
By offering a mobile-friendly site to your potential guests, you're avoiding the loss of potential customers. If potential customers come to your hotel's website on their smartphone, and they're not impressed by their experience — they aren't given all the information they need to book or it's difficult to book — they will choose another site, use an OTA to explore more options, or book another hotel.
Even if you can't offer online booking, be sure that mobile users can access your site when they're doing research or making travel plans, and that they can easily get in touch with you when they're ready to book.
Editor's note: Looking for a mobile-first website builder? Check out GoCentral from GoDaddy. Build a beautiful and mobile-friendly website in less than an hour.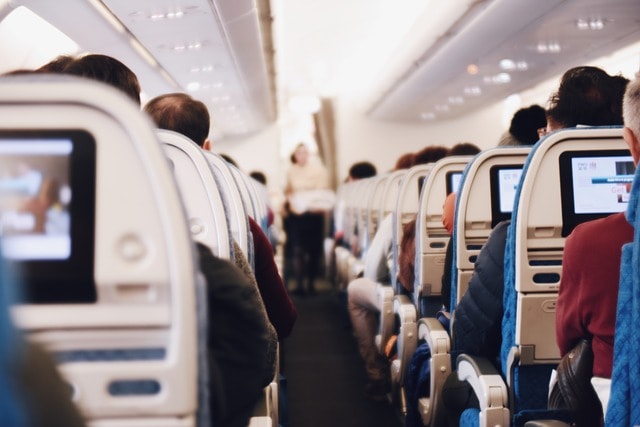 2. Travelers depend on online reviews
Millions of businesses use sites like TripAdvisor to spread the word about their business to travelers. And they know it's where many travelers are going to browse photos, information and, most importantly, customer reviews, before they book.
Related: Which review sites matter to your industry
Strategy
Respond to all of your reviews to protect your hotel's online reputation and extend your customer service online.
First things first: As a business owner, make sure you have a clear photo of yourself on all of your review site profiles so that when you respond to reviews, reviewers will see your name and photo and know that they're getting a response from a real person.
Next, add photos of your hotel's rooms, amenities and surrounding city or area to your pages on review sites like Yelp and TripAdvisor to show the genuine experience of staying at your property. This doesn't just mean beautiful exterior shots of the front entrance. Add shots of the interior of the lobby, the pool, gym and spa, plus the interior of the rooms and bathrooms themselves.
Guests want to know that what they are viewing on your review sites represents the real experience they will have at your hotel.
Once they see that you are proud to show off your space, they'll be more likely to book their stay with your hotel.
3. Travelers get inspired by social media
Consumers want to be able to research their trip by checking out the social media pages of hotels and destinations. They're researching cost and amenities on hotel websites and through OTAs. But they're also perusing Instagram, Facebook and Twitter to see if the hotel they're about to book has an active social presence and elements that will get them excited for the trip they're planning.
Related: A beginner's guide to social media for small business
Strategy
Maintain a strong presence on social media by posting consistently with engaging, high-quality content on Instagram, Facebook and Twitter. Show off your space, your team, your restaurant, your patio — anything involved in the authentic experience of staying at your hotel is what your guests want to see.
Here's Hotel Saint Cecilia in Austin, Texas, on Instagram showing off their room service options and an insider's glimpse of one of their rooms:
You don't have to focus solely on what your business offers in-house.
Use your social pages to guide potential and current guests' experiences and educate them about local restaurants, upcoming events or local hidden gems.
It keeps your content interesting, and it's a great way to promote local businesses in your area.
Here's a boutique hotel in New Orleans, the Henry Howard Hotel, talking about the haunted tours you can take in their city:
Posting this kind of content on social media will ensure that potential customers researching their travel plans are more likely to find (and be inspired by!) what you're offering and decide to book with you.
4. Social media encourages shareable experiences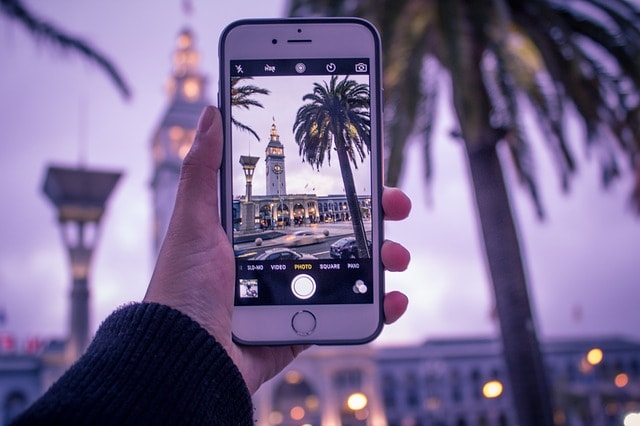 Social media doesn't just influence purchasing behavior, it also gives consumers a platform to share their travels. Since most travelers are ready with their smartphones to show off every moment of their trip to their followers, they want to know that their travel experience will be shareable on social media.
Related: 5 ways to upgrade your business's Instagram strategy
Strategy
Provide an experience your guests will be excited about sharing, and ask customers to post their vacation photos on their Facebook, Twitter and Instagram pages — while tagging and mentioning your business — to drive engagement and get new eyes on your pages.
To remind your customers to share their vacation photos, you can post the request on your social media channels, or simply put up cards in your hotel or restaurant letting guests know you're on social media and that you would love for them to share their memories of staying with you. You can also request that guests check into your business digitally on Facebook and Yelp, and that guests both tag and geotag you on Twitter and Instagram when they're sharing their experiences on their personal social channels.
As your customers share their experiences at your business, their friends and followers will click to your social pages to find out more about you, which spreads word-of-mouth and builds brand awareness.
This is a great way to stay top-of-mind for these potential customers when they're planning their next trip.
Plus, your customers' posts are great for your business' social media feeds. Repost their user-generated content to garner engagement and show off how much your guests love coming to stay with you.
Here's The Greenbrier in West Virginia using a #repost to get their fans excited about their next stay — check out that engagement!
Stay on top of the trends
Keeping up with these digital marketing trends in the travel industry can help you get more guests during your busiest season — and keep them coming back. Make sure that your website is up to date and looks great on mobile phones, that your review sites are active and that all of your reviews have responses, and that you're not only present on social media, but offering engaging, valuable information to your current and potential guests that shows the authentic experience of staying with you.
Editor's note: GoDaddy Social can help you with all of your hotel's social media marketing needs. We currently help thousands of small businesses across the country elevate their online presence on the platforms that matter most to consumers. Engage with your customers like never before. Get started with us here.