Uniregistry's registrar and marketplace joining GoDaddy to bring domain investing to the next level
GoDaddy has been focused on providing domain name investors an unparalleled experience from every aspect. Needless to say, domain investors are very important to us. Everything we've done for investors — from our auction platform to our mobile app and premier services — have all been designed to help them be successful.
That's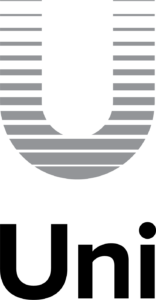 why we decided to  have Uniregistry's registrar and marketplace join the GoDaddy family.
Since its inception, the team at Uniregistry has been innovating products and services specifically for domain investors. Together, we are going to accelerate and bolster our products offerings. Their extensive experience and capabilities in the industry will bring a valuable perspective to how we operate as a team.
Our goal is to continue to create new breakthrough solutions that help domain investors achieve their goals in a cost-effective way.
As things progress, expect to see more products and services designed with the investor in mind.
Domain registrar
Uni Registrar will continue to operate as it has been. We will be adding Afternic DLS Fast Transfer, but customers will continue to receive the same level of support they've always had.
Domain brokerage
The Uniregistry brokerage team will be a huge asset for our customers. Combined with the GoDaddy team, they will be able to work together to leverage strategies and contacts in order to provide great service to customers who need brokerage.
One more thing …
Additionally, we are acquiring Uniregistry's domain portfolio, which is second-to-none. We can't wait to move these names over to Namefind and price them competitively. Whether a small business end-user or a seasoned domain investor, there are names in there for everyone.
We expect the deal to close in April, and we can't wait to start working with Uniregistry on delivering an unbelievable experience for our customers. Stay tuned!