Want your eCommerce to excel? Create unique customer experiences.
Retail customer experiences have come a long way in the last decade. Consumers now enjoy better internet connectivity. They access more websites from more devices. It's allowed eCommerce to become the driving force behind retail in the U.S., with smartphone shopping growing 48 percent faster than eCommerce in general. But just because there are more people buying more things online, continued digital success isn't guaranteed.
In fact, the increased competition that comes with a broader market means online retailers have to find new ways to engage customers and support purchasing decisions.
People want to be looked after, catered to and cared for at every step of the buying cycle. They expect a personal shopping experience.
So let's look at four ways that online retailers can improve profitability by offering unique customer experiences. It's all about creating engaging retail experiences and nurturing ongoing customer relationships.
Create individual customer experiences for individuals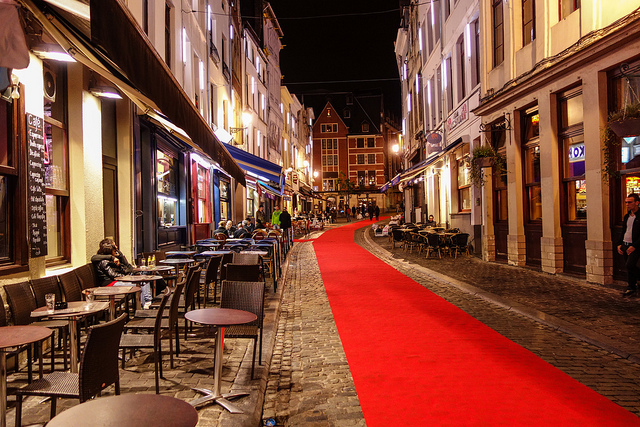 The line between the offline and online worlds has become more blurred with each passing year. One side effect of this technological progression is the increased expectations from consumers as they demand the best of both worlds.
People want the convenience of e-commerce when shopping in real stores. Meanwhile, they want personalized service from a dedicated sales assistant when browsing online.
Online retailers can easily generate this experience by offering virtual sales representatives over live video. The online jewelry retailer BaubleBar offers their customers access to stylists to simulate the real-world experience, online, through video chat. Not only does this feature increase the likelihood of making sales, but the personal experience builds consumer loyalty that can be maintained over the long term.
Build trust with face-to-face support
Live video chat's reach extends beyond helping customers choose their best styles. A recent survey by Talkdesk found that 36 percent of customers would like to use real-time video chat to talk with customer support.
This kind of robust support was once reserved for technical products and services, but eCommerce stores are quickly realizing the value in providing live access to someone who can discuss a product's features, explain its benefits, and resolve potential issues.
Tony Zhao, CEO of real-time communications provider Agora.io explains the benefits:
"Embedding reliable video chat into a business app allows sales representatives to engage with customers on a one-to-one basis while showcasing product features. It is making brands more personal."
When brands feel more personal, interacting with that brand feels like a personal experience — and that's always good for business.
Support the spirit of discovery
One of the best things about shopping in physical stores is the excitement of discovering something worth our hard-earned money. While scrolling through pages of products on a website doesn't quite offer the same thrill as physically scouring a clothing rack, eCommerce retailers can simulate the experience by using prediction engines and recommendation algorithms.
These technologies go far beyond simply recommending related items, like shoes to go with a bag. Retailers can use historical consumer behavior data and predictive analysis to enable the guided discovery of types and styles of items that already piqued a customer's interest.
It's like shopping in a store that caters only to your tastes.
This product personalization enhances the customer's relationship with the retailer, building brand loyalty.
Add more emotion to customer experiences
The vast amount of competition in eCommerce means retailers often must find innovative ways to stand out above the noise.
Content marketing may have paved the way for the emotional connections with brands, but this kind of storytelling is far more powerful when brands make customers an active part of that narrative.
Incorporating social sharing throughout your eCommerce site gives customers a platform for discussing products and experiences both on and beyond your site.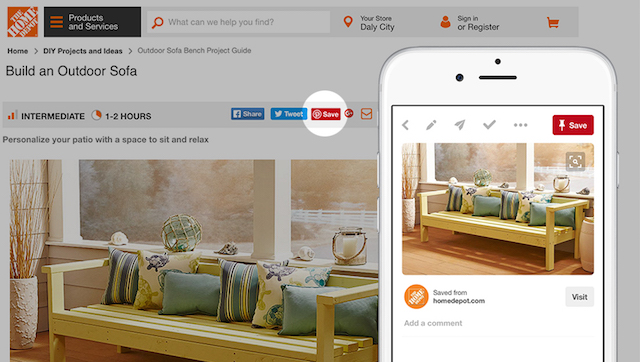 Supplementing that with features like building a product wish list adds an aspirational element to each visit. It encourages ongoing discussion with friends, family and followers. The organic sharing of endorsements based on personal experiences is one of the most powerful marketing tools out there, turning customers into unofficial brand ambassadors.
Embracing these concepts for your online store will give consumers more of what they want at every visit: customized experiences with a personalized platform for sharing those experiences with other people.
Make shoppers happier. Get eCommerce-optimized Business Hosting.
Image by: humboldthead via VisualHunt / CC BY