Add a website menu to boost business
Websites were designed to make life simple, and service- or product-driven sites are supposed to give customers all the info they need to know before they visit your store or buy online. So the best way to appeal to your potential online customers is by taking the guesswork out of shopping and showing them everything they need to know.
Here are my questions: When a customer visits your small business site to see what products or services you have to offer, what will they find? Your business's phone number to call for pricing? A local address where they can drive to see your products in person? Or a complicated checkout process that's more dizzying than helpful?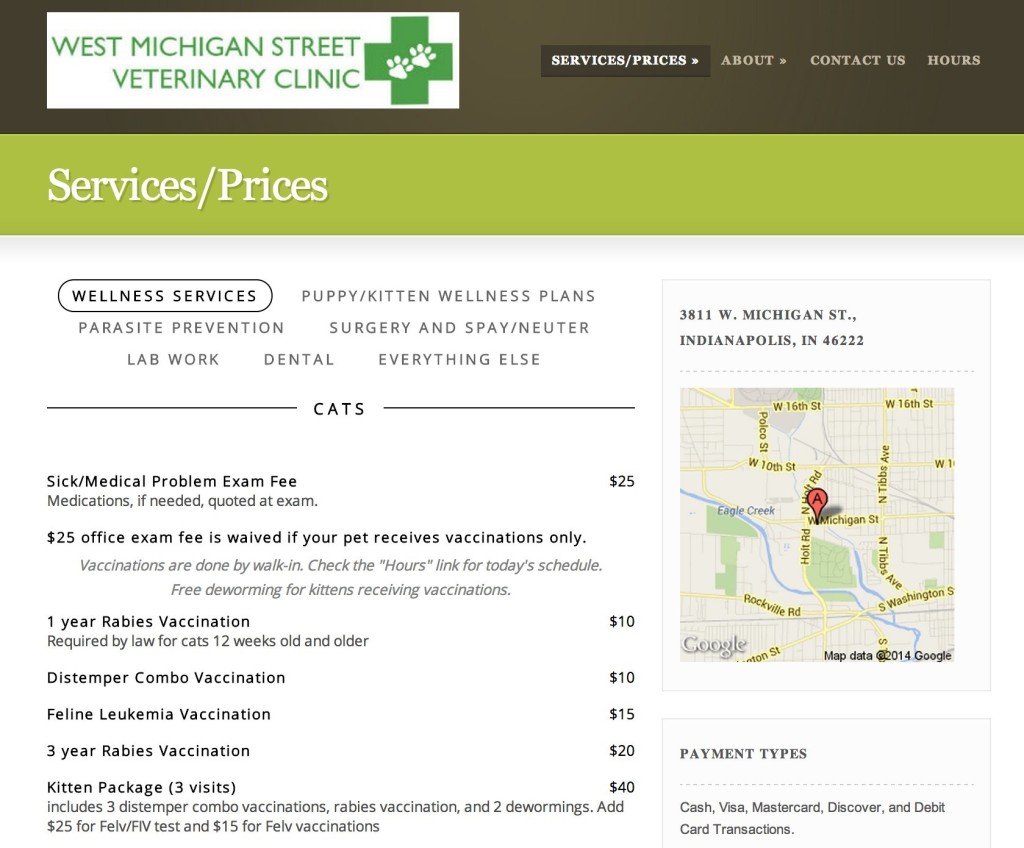 The thing is, people are easily distracted, and if they feel like they're being led to the place they avoided in the first place – your store or the phone – they'll ditch you faster than you can recite the alphabet. We want you to keep your customers. We're here for you, so we've created a list of reasons why adding an on-site product or service website menu can help boost your business's sales:
1. Visitors like easily scannable sites.
By adding a clean, simple menu or list of your products and services, your customers will be able to glance at what you have to offer and see if it's what they're looking for! If a customer goes to a site and finds it too complicated, they'll leave. Just like that. Simply because they know they'll spend more time searching your site than they would purchasing what they need. A scannable site will save them time and win you a new fan.
2. Your customers WANT to see your prices!
How many times have you visited a small business's site, only to find that you have to go into a store or call for prices! It's annoying and totally defeats one point of a website –  to simplify doing business with you!
Your website is a tool, not a middleman.
Give your customers what they're looking for by displaying your product and service prices in a well-organized menu. They'll appreciate your consideration, and will be more likely to do business with you because the process is simple, easy and downright convenient!
3. Accessibility is crucial.
If your business sells products or services, then they need to be listed on your site. Otherwise, how are customers supposed to know what you do and if you're legit? If customers don't have visual confirmation that you're an actual business with actual products and services, they probably won't do business with you. By making your offerings more accessible to your customers, you're doing your business a favor.
Looking for a simple way to create a beautiful menu for your site that's easy to update and manage? Look no further – Get Found is the best tool on the market! Its seamless menu designs look clean and can be updated with a simple click of a button. Now your products and services can be listed for everyone to see!