What business owners can learn from these 3 Winter Olympians
The 2018 Winter Olympics in PyeongChang, South Korea is underway. From the opening ceremony on February 8 to the closing ceremony on February 25, fans all around the world will be watching Winter Olympians and their graceful figure skating routines, brutal ice hockey hits, and stunning snowboarding tricks.
These Winter Olympians have dedicated the last four years (and probably more) training for PyeongChang and made many personal and professional sacrifices for their chance to shine. This level of commitment and sacrifice is something for which small and medium-sized business owners can relate.
Commitment isn't the only parallel between SMBs and the athletes competing at the Winter Olympics. In fact, here are three important lessons business owners can take from these Winter Olympians.
1. New doesn't necessarily mean better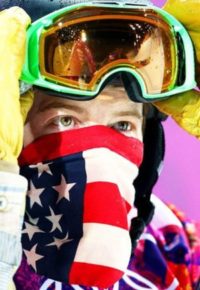 Shaun White, the first snowboarder in history to win three gold medals, is one of the most recognizable athletes competing in PyeongChang. This was his fourth consecutive Winter Olympics, and after failing to place on the halfpipe in Russia, he certainly felt like he had something to prove.
To add to the suspense, there were plenty of questions about whether Shaun, now 31 years old, could keep up with the younger, talented snowboarders like 19-year-old Ayumu Hirano and 23-year-old Scotty James.
Ultimately, the halfpipe competition was one for the ages. Shaun took an early lead, only to fall behind Ayumu. White then put up an incredible 97.75 in his final run, landing ridiculous stunts and proving why he is still one of the best snowboarders in the world and now a three-time Olympic gold medalist.
With Shaun White's win in men's snowboard halfpipe last night, the US has officially won 100 gold medals at the Winter Olympics. (All time. Not just this year.)

Full Team USA #WinterOlympics2018 medal count update:

? 4
? 1
? 2https://t.co/CNA7kRSdKT pic.twitter.com/9MYpe6J5ro

— Vox (@voxdotcom) February 14, 2018
Business owners can take a page out of Winter Olympian Shaun White's book. Much of the talk leading up to the halfpipe event was around whether he would be passing the torch to the younger snowboarding generation.
When it was all said and done, newer wasn't better.
Business owners are constantly being bombarded with new and improved products and processes. This is particularly true when it comes to customer relations, marketing and sales. Should you cut your SEO budget and put that money toward influencer marketing? Is it time to stop cold calling and invest in PPC campaigns? Trying to decipher the noise of the "next big thing" in marketing can be overwhelming.
Take a step back and analyze your core competencies before making a decision that directly impacts your customer-facing messaging.
For instance, maybe you've always hand-written a thank you note to your customers for their orders, but you want to now integrate an automated email to supplement that note. This little change would certainly be more efficient, but that personalization and genuineness could be a value-add that helps customer retention.
2. Consistency is paramount in branding
One of the most memorable moments in PyeongChang so far occurred during the opening ceremony. Tongan flag-bearer, Pita Taufatofua, walked steadfast — and shirtless — through the freezing temperatures proudly waving Tonga's flag. However, this wasn't his first rodeo; he actually made the same shirtless-flag-waiving appearance during Rio de Janeiro's 2016 Olympic Games.
Ok Tonga, we get it, you work out. pic.twitter.com/kl9ukPyHDH

— adam smoot tbh (@adamsmoot) February 9, 2018
Pita, the only Tongan Olympian in PyeongChang, is the first Tongan to appear at both the Summer and Winter Olympics. He's a great example of branding for his ability to literally stand out in a crowd.
However, what SMBs can glean more from his performance in the opening ceremony is his innate understanding that consistency drives brand loyalty.
Consistency is one of the most important characteristics of branding. If there isn't uniformity in your product, marketing message and customer experience, it'll be difficult to develop an identity.
Competition for customers in today's market is fierce. With so many options available, business owners must use branding to help grow its customer loyalty. Consistency is how you develop that memorable identity and build trust with your clients.
For instance, successful brands like McDonald's and Starbucks have made a living by consistently delivering on their promises, as it relates to product, messaging and experience. SMBs can succeed by following Pita's lead and focusing on consistency in their business.
Editor's note: GoDaddy Email Marketing makes consistent branding a snap. Use the simple drag-and-drop composer to create branded emails that look beautiful and work great on any device.
3. Know your identity
We've already witnessed several incredible moments at the 2018 Winter Olympics, but one of the biggest was when Eric Radford, a Canadian figure skater, became the first openly gay Winter Olympian to win a gold medal.
Radford won gold in the team figure skating event, and he stated in a tweet, "I might explode with pride" after receiving the medal.
This is amazing! I literally feel like I might explode with pride. #Olympics #outandproud #?️‍? https://t.co/zzNd8ggHhE

— Eric Radford (@Rad85E) February 12, 2018
Radford exemplifies strength and fearlessness for his willingness to be open about with his identity in a public forum like the Winter Olympics. This level of understanding and confidence is an important lesson for business owners.
Many businesses fail because they don't have a clear, focused strategy. This likely stems from not understanding their identity. If you want your business to succeed, you should first take time to research and define the identity of your business.
Where to start? With the three basic marketing strategies known as Porter's Generic Strategies. To some extent, every business should fall into one of the following categories:
Cost Leadership. Aiming to increase profit by reducing your cost or increasing market share by offering a lower price. (i.e., Walmart)
Differentiation. Aiming to increase profit by offering a substantially different product or experience that is more attractive than your competition. (i.e., Starbucks)
Focus. Aiming to increase profit by producing a hyper-focused product in a niche market. (i.e., Lululemon)
Understanding your generic strategy is a great way to start developing your identity, but you also need to look at other business areas like your customers, marketing and production. You might even want to consider a competitive analysis to better understand your competition and the market within which you operate.
By investing time and resources into better understanding your business's identity, you can make strategic decisions that help you grow your bottom line, mitigate risks, and identify market trends.