What every small business should know about creating discounts
Coupons are a great way to drive new sales and encourage customers to shop again. However, they also naturally cut into profits — you automatically have to sell more to bring in the same amount of money. Despite that potential risk, creating discounts can be a very effective tool for small businesses when used correctly.
These tips will help you offer markdowns that drive sales, increase customer loyalty, and improve your bottom line all year long.
The art of creating discounts
Deciding what type of deal to offer is different for every organization because it is dictated by your business goals and what your customers like. If you're new to creating discounts, there are some best practices to keep in mind.
Profit margin
For example, when determining the discount amount, the main number to consider is profit margin.
Luckily, there's a simple equation for this: (retail price – cost) ÷ (retail price)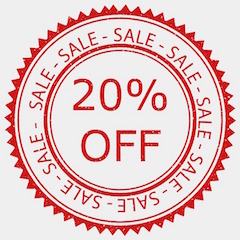 Because sales naturally cut into profit, this number will help you determine the markdown amount that makes sense for your current financial situation. A recent Couponbox.com retailer survey found that the ideal range for most businesses is between 10 and 20 percent.
Type of sale
Next, you need to determine the type of sale, which could be anything from a BOGO (buy one, get one free) sale to a new customers-only discount to a reduced rate for a specific service or product. The same Couponbox.com survey found that the preferred coupon type for retailers across the board is "Sitewide, All Products."
Distributing your deal
Once you've settled on your discount, it's time to let people know about it. While many large retailers and businesses simply place a banner at the top of their websites, you may have to do more to ensure customers see it. This is especially true if your business is new and website traffic is relatively low. Luckily, distribution is the fun part, and you can use whichever avenue is best for your business.
If, for example, you have a large list of email subscribers, you may want to focus on email distribution. In this case, you would design an appealing email with an engaging subject line (using numbers and time-sensitive phrasing have been found to work best), and segment your audience as best you can.
You can also share the deal through social media with eye-catching graphics or even create a second discount that's exclusive to your Facebook fans.
This can help increase the appeal and drive traffic.
Other distribution options include direct mail, video marketing and blog posts. In many cases, using a variety of outlets gives your discount the most visibility, so don't limit yourself to just one.
Time for tracking
Don't stop now. One of the most important parts of the process is tracking your success. This helps you learn from each discount you offer, whether you track total sales, cart abandonment or another metric that aligns with your business priorities.
There are a number of ways to track how well your discount performed, depending on your distribution platform. Adam Thompson, director of digital strategies for 10X Digital, offers these tips:
Coupon codes: If your promotion involves a coupon code, make sure your eCommerce software tracks the amount of orders and revenue associated with each code. The screenshot below shows the reporting feature available in WooCommerce, the popular WordPress eCommerce system. Clicking on the number will allow you to view the orders that used the specified coupon code.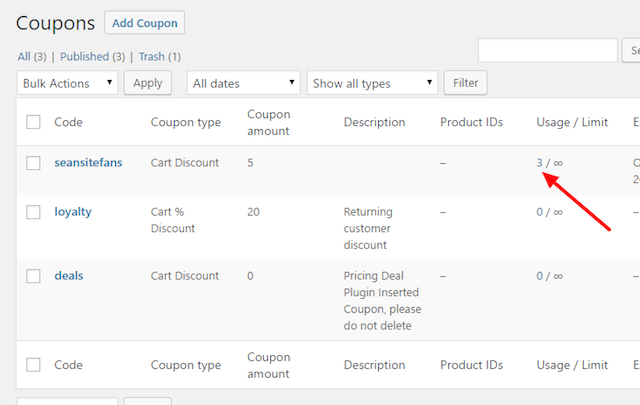 Email: Tag all links in your discount emails with UTM codes. To make this easier, you can use the Google Analytics tool for building URLs. This allows you to track the orders, revenue and specific products ordered by anyone who clicks on the links.
Creating discounts is not only possible for every small business, but it's also extremely valuable. And with each one you create, you'll begin to discover your own formula for success.
Image by: jridgewayphotography via Visual hunt / CC BY-ND