What to know before you promote your nonprofit to the local market
From firsthand experience, I know how crucial it is to promote your nonprofit to the local market. It was just before Thanksgiving in 2014 when the volcano on the island of Fogo, Cape Verde, erupted after a 20-year slumber. For days, lava flowed from the molten giant, destroying the homes, businesses and farms of thousands of villagers. The entire agricultural region on which the island's economy depended was all but disintegrated into ash.
When my wife, Linda, and I heard the news, we knew we had to help.
Linda's family hails from Fogo, one of 10 islands located in the Atlantic archipelago south of the Azores and west of Senegal. The island is known for its agricultural output and tourism, but most of the 37,000 natives live in poverty and did not have the resources to insure their homes, much less recover from a natural disaster of this proportion.
As we watched videos of the volcano spewing toxic ash and swallowing up its surrounding villages with lava, my wife wept, concerned about her family still living on the island, and I contemplated how best we could help these villagers rebuild from the ashes. We decided to put my digital marketing expertise to work and built the Fogo Fund, a nonprofit dedicated to improving the education, health and well-being of the people of Fogo. Our next step was to develop the brand and promote a nonprofit that donors and volunteers could trust.
Before you promote your nonprofit
According to a recent research study, consumers see an average of 264 marketing impressions per day. That means they are overstimulated with sights and sounds vying for their attention (and wallets).
For that reason alone, you need to be smart about how you craft and publish your message to potential supporters.
Although digital channels like blogs, websites and social media have made it easier for a social champion like you to spread the word, if you don't have a good grasp of your messaging and overall identity, you can just as easily lose their attention.
That said, fellow GoDaddy Garage author Dronile Hiraldo, shares four questions you should answer before you promote your nonprofit:
1. What's your story?
Storytelling has existed since the beginning of time and continues to be one of the most effective methods you can use to relate with your stakeholders.
When you share stories about the services you provide and the people you serve, you give your audience a way to envision how their time or donation can help your cause.
The story should build a rapport with them, and motivate them to join together for the greater good. When we first started the Fogo Fund, Linda and I sat down to create a quick video to explain what spurred us to action. In just a few minutes, we were able to clearly tell our story and call others to work alongside us.
2. What's your pitch?
Once you have your story locked down, you need to plot out what differentiates you from other nonprofit organizations. Some questions to ask yourself:
Who's your competition?
Are there similar organizations?
What can you offer that other nonprofits can't?
When Linda and I started the Fogo Fund, we found several other organizations had sprung up as a result of the eruption. Many of them were informal fundraisers, but we were all vying for the same audience. Ultimately, it was our official 501(c)3 status and transparency to donors that helped us to succeed in driving donations for the people of Fogo.
3. What's your plan?
As the saying goes, "Failing to plan is planning to fail." Yes, your nonprofit is going to do great things, but if you don't have a sound business plan in place, it will be extremely difficult to rally supporters and volunteers around your vision. The SCORE mentor program is a great resource to help you build your plan. A SCORE mentor in your area can help you to outline your plan, fill in the details, and even coach you as you launch and manage the nonprofit.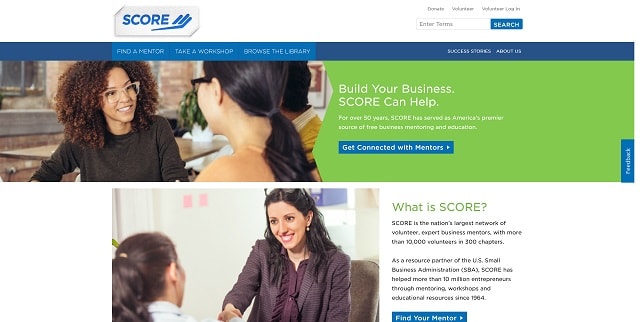 When Linda and I launched Fogo Fund, we had a very informal organizational plan that included our board seats, responsibilities and overall vision. We were flying by the seat of our pants (and Linda was eight months pregnant with our first child) so, regretfully, we did not give as much attention to the business plan as we should have. Fortunately, our public relations and marketing strategies made up for it and still attracted donors and volunteers to the cause.
4. What's your status?
Here's another thing you'll want to consider before marching to the IRS office to register with your state: Where under 501(c) does your nonprofit fall? Charitable, religious, scientific and literary organizations fall into the most commonly known classification, the 501(c)(3). But, there are other options, such as:
501(c)4 — Social welfare organization
501(c)7 — Social and recreational club
501(c)20 — Group legal services plan organization
… and many more
Once you identify your status, you'll want to register with your state and provide any documents necessary to be recognized as a legitimate 501(c) organization. Linda and I registered as a 501(c)3 charitable organization and were fortunate enough to have our accountant donate his services pro bono.
Promote your nonprofit to the local market
The primary challenge when you promote your nonprofit is building and maintaining credibility and transparency. This is also the biggest challenge when promoting an online fundraiser, so the goal from the start should be to connect and communicate with potential supporters, and report on progress through a number of channels.
Consider a mix of blog posts, video marketing, social media, email marketing and online reviews to keep your prospects and current stakeholders informed, engaged and active in your organization.
For more advice on how to promote your nonprofit to the local market, take a look at these articles:
Good luck, and happy giving!