Why you should commit to your business blog or remove it from your website
Experts have been declaring blogs to be dead for more than five years now, and there's no doubt that the heyday of personal blogging has passed. At this point, most folks hoping to position themselves as online personalities pour the majority of their creative energy into Instagram, Snapchat or possibly Pinterest. They might establish blogs as home bases, but in this image-driven, online climate, they know that money and momentum are best pursued via other media. That said, maintaining a business blog is still absolutely priceless for businesses and entrepreneurs — if you have the time to update it.
Supporting your endeavor's online presence with a stream of fresh, relevant, beautifully written content is one of the smartest things you can do. Sure, those posts need to include arresting images and sharable content, but their very presence benefits your business website.
That is if, and only if, you actually update. Regularly. And with strategic content.
Should every business have a blog?
A slightly different pool of experts has spent the past decade advising all businesses — both large and small — to erect a business blog on their company websites. They reasons they cite are sound and compelling:
A pool of beefy, keyword-laden new content that lives on your website is fantastic for SEO.
Blog posts are marvelously shareable, so you're also creating content you can disseminate via Facebook, Twitter and other social media.
A well-written blog positions you/your company as a thought leader.
Blogging allows you to talk about your own new offerings, but also build community by musing on trends, touting products from partner organizations, and commenting on current events.
Done well, a business blog allows you to showcase the personality that drives your brand. Customers love feeling more connected to the companies they support, and blogs facilitate that connection.
As a small business owner or solopreneur, you might be thinking, "Sweet! I'd love to connect with my customers, boost my site SEO, and become a thought leader. I should add a business blog to my website this instant."
And you're absolutely right. Very few business models won't benefit from a blog. If you don't have one up already, adding one might help build your brand and drive your bottom line. Just keep in mind that …
A quality business blog takes a lot of work to maintain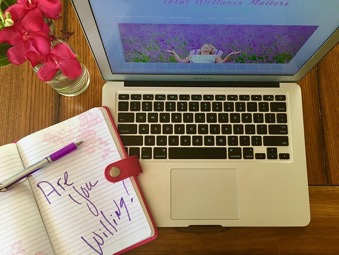 Here's the rub: blogs are labor-intensive. You need an endless stream of post topic ideas, the talent to put them into words, an editor's eye to catch any errors, the know-how to select/size/code images and format text, and the follow-through to ensure that these useful, SEO-optimized posts go live on a regular basis.
Maintaining a business blog might seem like a breeze, but it can actually be quite a grind.
So while creating a blog on your small business website will support your endeavor in multiple ways, you need to do more than just build it. You need to populate, tend, and maintain it. You'll only reap those alluring benefits if you have the bandwidth to keep the blog alive and kicking.
Dormant blogs are a mark against you
Not only that, if you happen to be an early-adopter who created a business blog five years ago but stopped updating that blog four years and nine months ago … your blog actually might be harming your reputation.
While a thriving, active blog can boost your standing and attract new customers, an abandoned blog makes you look scatterbrained and overwhelmed while taking up valuable real estate on your website.
Not only that, if "write blog posts" lingers undone on your weekly to-do list, you're likely grappling with some heavy guilt. Your blog will only help your business if you've got the time and energy to maintain it. If your own company blog is embarrassingly out-of-date, either find a way to commit resources to revitalizing it, or pull the plug. Better to admit defeat than to play host to the neglected shell of a former blog.
If you go blog-less …
If you've tried to blog and just can't keep up with the workload, or know yourself well enough to predict that your business blog would be a disaster, fear not! There are plenty of other ways to ensure your website and online presence are healthy and strong.
Optimize every page on your website for SEO, including metadata and subheadings.
Be active on other social media. Share your own pages/products, as well as industry-relevant content from other sources.
Cultivate community among your customers and encourage them to interact, either through a forum on your site or on social media.
Generate and post gorgeous, shareable images of your products and processes.
Add a FAQ or testimonials page to your site to beef up your page count.
Business blogs are valuable and beneficial (some would say virtually essential) to creating a robust online presence. But a stagnant business blog is far worse than no blog at all. If you can commit to leveraging a blog to boost your business, by all means do so! On the other hand, if you know you'll struggle to keep it updated, don't let anyone convince you that you must have a blog on your website.
And if you've got a blog that's been languishing unloved for eons, delete that sucker. Make your company blog a priority, or make it go away.
[advertisement id="17440″]