Web Hosting
Trust your site to the world's #1 web host.
Trust Web Hosting, here's why:
Expert hosting support available 24/7/365.

Superior performance and load times.

Reliable web hosting with 99.9% uptime guaranteed.
Easy-to-use control panel.

Includes industry-standard cPanel to install apps, manage backups and security.

1-click install of over 150 free apps.

Get access to over 150 free apps to create CMS sites (WordPress, Joomla), forums and blogs through Installatron.

24/7 network security.

Get peace of mind, knowing network security and DDoS protection is monitored around the clock.

Resources on-demand.

If you require more power for your site, seamlessly increase your CPU/RAM, I/O and storage with a 1-click purchase.

Global data centers.

Get faster page loads and better visitor experience with nearby, state-of-the-art data centers in North America, Europe or Asia-Pacific.

1-click domain name setup.

Linking your site to your domain name has never been easier with GoDaddy registered domain.
Get paid quickly, securely — all from a single dashboard.
GoDaddy Poynt for WooCommerce is a pre-installed ecommerce plugin included with your WordPress Hosting plan that's ideally suited for online merchants who want to get paid quickly — the next business day. Review all online orders, payments, refunds and deposits all from a single dashboard. Just complete the setup from the Plugins dashboard. Approval is quick and there's no contract to sign.
 Source everything from one provider with just one bill and one team to contact for 24/7 support.
Pay no signup fees, monthly minimums or hidden costs. Pay just 2.3% + $0.30 per transaction.
Keep your customers' data secure with hosted iFrame processing that also helps your store stay PCI compliant.

Hosting that's all business — all WordPress.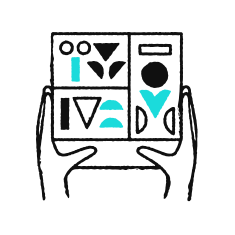 Business Hosting
Powerful Hosting built for business.
Get private-server speed with cPanel simplicity.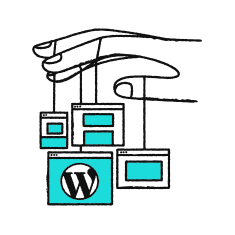 WordPress Hosting
Versatile hosting built for WordPress.
Get automatic updates, 1-click restore, drag-and-drop editing.
Optional paid service
Be smart. Stay smart. Back it up.
Our Website Backup automatically backs up your data – every day. You can restore your data with a single click.
And we're offering it for only
$2.99

/mo
.

That's smart.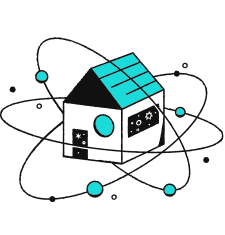 Level up!
We have resources – CPU, memory, entry processes, I/O – at the ready for when you need them (we'll alert you when you're close.) Or you can really stay on top of things through our robust stats dashboard. Either way, leveling up is a one-click affair.
Award-winning security.
It's hard to believe anyone would want to harm your website, but they do. Thankfully, our security team is on the job 24/7 to meticulously monitor, thwart suspicious activity and deflect DDoS attacks.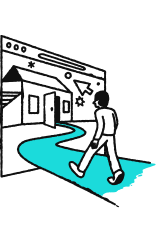 Reliable web hosting.
When your website's down, that's a potentially missed opportunity to engage with a customer (or potential customer). That's why we offer a 99.9% service uptime guarantee. And if we don't uphold the guarantee, you may be eligible for a discount on your monthly shared hosting purchase during that time.
Your favorite hosting app is one click away.
Our 1-click app install makes it easy to build your site with the app you love. Need a CMS? Joomla and Drupal are yours for a click. You have 125+ apps available with cPanel/Linux hosting.
Get fast and reliable cPanel hosting.
Each Linux plan includes:
cPanel
Access all the hosting features and settings you need with this industry-standard control panel.


CloudLinux
Keep your site online with truly balanced CPU, RAM and Disk IO limits.


Resources on-demand
Get more CPU, RAM, EntryProcesses and I/O with just a click.


Cage FS
Protect your content 24/7 with this virtualized file system.


Free applications
Install over 125 applications on your website with just a click.
Linux plan details:

Economy

Deluxe

Ultimate

Maximum

Free domain with annual plan

Websites

1

10

25

50

Disk space

25 GB

50 GB

75 GB

100 GB

Monthly bandwidth

Unmetered

Unmetered

Unmetered

Unmetered

Shared CPUs

1

1

2

2

Memory

512 MB

1 GB

1.5 GB

2 GB

Input/output (I/O)

10240 kilobytes/sec

10240 kilobytes/sec

10240 kilobytes/sec

10240 kilobytes/sec

FTP users

5

25

50

75

MySQL databases

10 x 1 GB

25 x 1 GB

50 x 1 GB

100 x 1 GB

Database backup/restore

Direct database access

DNS management

Premium DNS

Premium DNS

Access with www.

External domains



Unlimited

Unlimited

Unlimited

Unlimited

Subdomains



25

50

75

100

Multiple websites



Alias domains



Unlimited

Unlimited

Unlimited

Unlimited

cPanel

94.0.8

94.0.8

94.0.8

94.0.8

Easy application installer

phpMyAdmin

CloudLinux

CageFS

Password protected directories

SSH access (secure shell)

FTP over SSL (FTPS)

Raw access logs

Site statistics

Premium DNS

SSL certificate (restrictions apply)

24/7 hosting expert support

Cron jobs

File manager

Number of files

Up to 250,000

Up to 250,000

Up to 250,000

Up to 250,000

ImageMagick

125+ free applications

Drupal

WordPress©

phpbb

PHP 8.0, 7.4, 7.3, 5.6

Custom PHP.ini

Python

Perl

Web mail

Exchange

Email alias for Hosting + Microsoft 365 email

Auto-responder

Fraud, virus & spam protection

Email privacy & protection with 256-bit encryption

99.9% uptime guarantee*

30-day money back guarantee


Frequently asked questions:
What is web hosting?

Web hosting is a service provided by companies (the web host) that sell or lease space on a server where you store the files that make your website accessible on the internet. These companies typically require that you own a domain, and they may help you purchase one.
How does web hosting work?

Once you purchase a Web hosting plan, we store your site on our servers and assign it a unique DNS. The DNS is the address that allows people around the world to access your website. This unique address is required in order for people to view your site.

By purchasing a website hosting package, you're buying space our servers. It's similar to the space on the hard drive of a computer, and the being on our server allows your website files to be accessed from anywhere.

For more information: Web Hosting product support page.
What is Drupal hosting?

Drupal hosting is any web hosting plan that is compatible with Drupal — an open-source content management system (CMS) that powers websites online. Drupal hosting provides the basic framework for building a website and is favored by professional developers for its power and flexibility. Enterprise and government website administers prefer Drupal hosting for its high level of security.
What is shared hosting?

Shared hosting is a popular hosting option where a provider hosts multiple websites on one physical web server. Typically, most websites don't use many server resources, so shared hosting lets providers offer stable service at a low cost. If you decide that shared hosting is right for you, you'll need to decide which type of shared hosting you prefer. We offer three shared hosting solutions: Linux plans using cPanel, Windows plans using Plesk and WordPress Hosting. Shared hosting allows you to share hosting space and costs with others, while benefitting from the speed and space you need for your small business website.
What kind of web hosting do I need?

Depending on the what you want to do with your website, we offer Windows and Linux hosting. For instance, if you want to create a shopping cart, host a podcast, or add a blog, check out Should I choose a Windows or Linux hosting account? to see which is the best fit.

Or, call the GoDaddy Hosting support team. We're here to help 24/7. 
What is cPanel for hosting?

cPanel is a web hosting control panel that provides a web hosting customer/owner a user interface intended to help them easily manage their website and shared server. It allows users to create websites using a variety of content management systems (CMS) including WordPress, Drupal, Magento and Joomla.
What can I use to build my website?

There are several options to help you build your website  – from hand-coding with HTML to using a website builder program. If you require a high degree of functionality and versatility from your website, you'll benefit from programs and applications that can help you build your site. Our Web Hosting plans give you access to free, server-side applications to develop and customize your website, including popular Content Management System (CMS) applications like WordPress

®

and Joomla!

®

. You can also add a

Dedicated IP

and add an

SSL Certificate

later.
If I already have a website, can I transfer it to your web hosting?

Moving your website to GoDaddy is a simple process; access your existing website files and upload them through our Hosting Control Center (or via an FTP client). If you don't immediate access to your website files, you should be able to request a copy from your current website hosting provider.

If you have any questions along the way, our 24/7 support team is here to assist you. We can help you determine the best method for transitioning your website to a GoDaddy account.

For more information: Transferring Your Hosting Account.
What is Poynt?

Poynt – a GoDaddy 

Brand for WooCommerce is GoDaddy's 

own payments platform – preactivated when you use the streamlined WordPress setup flow to build your WooCommerce store. With GoDaddy 

Payments, you can take all major online debit and credit card payments on your website and manage all your online orders and payments from a single dashboard.
How do I transfer my web pages to your server?

If you've built your website in a HTML editor (like Dreamweaver or Microsoft Expression Studio), upload your website files via FTP (File Transfer Protocol). We have a built-in FTP File Manager for you to access in our Hosting Control Center.

If your files are larger than 20 MB, we recommend using the tool FileZilla, compatible with Windows®, Mac®, and Linux® operating systems. Or, you may choose to use third-party FTP clients.

For more information: Uploading Files to Your Website (FTP).
What is PCI compliance?

The

Payment Card Industry Data Security Standards

(PCI-DSS or PCI for short) designates security standards to protect cardholders' credit card data. That means, entities that store, process or transmit credit card information are expected to be compliant to the standards in the

Payment Card Industry Data Security Standards

.
How can I accept credit cards online?

Our hosting services are a great place to setup your online presence and product catalog. You can then work with a third-party provider to process payments on your behalf to keep credit cards off your server. If you would like to accept payments directly on your server, we offer PCI-certified products like our

Managed WordPress Ecommerce Hosting

and the

GoDaddy Online Store

. Whichever path you choose, make sure to be informed of additional requirements to keep your business PCI compliant.
What are the additional requirements I should know about?

We recommend you work with your payment provider (e.g., PayPal Checkout, Square Online Checkout and Stripe Checkout) to understand any additional requirements for which you are responsible. If you're using one of our PCI-certified products, we have a simplified checklist for you

here

.
What is AutoSSL?

AutoSSL is a free alternative to paid SSL certificates. With AutoSSL, your sites are automatically secured with a free, Domain Validated (DV) SSL certificate by Sectigo. Your SSL certificate will stay up-to-date and auto renew on your behalf. 
How does AutoSSL work?

AutoSSL automatically assigns an DV SSL Certificate to websites created or managed within the cPanel account. With AutoSSL enabled, your websites are automatically secured with a free SSL Certificate. Upon expiration, your new SSL Certificate is automatically requested and assigned.
Is AutoSSL a cost-effective way to keep your sites secure?

Yes, AutoSSL is free and included as part of your hosting plan. It automatically assigns and renews an SSL Certificate to your site and every site in your cPanel account will be automatically assigned an SSL Certificate.
Let's keep your website or app selling – and PCI-compliant.
The Payment Card Industry Security Standards Council (PCI-SSC) sets standards to protect credit card data. Namely, entities that transmit, process or store credit card information are expected to abide by the standards of the
Payment Card Industry Data Security Standards
. To accept credit card payments through your website, you'll need to ensure your customer payment information is safe and that you're following the PCI requirements. And to simplify this process, third-party products like PayPal Checkout, Square Online Checkout and Stripe Checkout can be added to your website to process payments on your behalf (and keep credit card data off your hosting server). Make sure you're aware of any additional requirements to keep your business PCI compliant.
If you prefer to process payments directly on your server, we offer PCI-certified products like
WordPress Ecommerce Hosting
and the
GoDaddy 
Online Store
.
Product disclaimers
4 Special introductory pricing valid for the initial purchase term only. Product renewal pricing subject to change. 
Products will automatically renew until cancelled. You may turn off the auto-renewal feature by visiting your GoDaddy account.
†† Ultimate Web Hosting Plans: SSL certificate is free for one year with the purchase of any annual hosting plan. If you cancel the hosting product, you will lose the associated SSL certificate as well. After the initial year, SSL will automatically renew at the then-current price until canceled. You may cancel automatic renewal at any time in your GoDaddy account.
♦ Maximum Web Hosting Plans: SSL certificate is included for free as part of your Maximum Web Hosting Plan. If you cancel the hosting product, you will lose the associated SSL certificate as well.
* During high-volume call times, we may direct you to a customer service representative located outside the U.S.
ºº While Deluxe and Unlimited Web Hosting Plans support and host unlimited Web Sites, owners of single plans with more than 400 Web Sites may experience periodic decreases in performance.
* 99.9% uptime guarantee. See section 9 of Hosting Agreement for details.