Easily shop for clients with delegate shopping access.
Streamline processes with intuitive project management tools.
Create monthly reports and give clients peace of mind.
Delegated Access
Buy what they need so they don't have to.
Shop on your clients' behalf with delegated access. You can log in to their account and make informed purchases that help their business grow.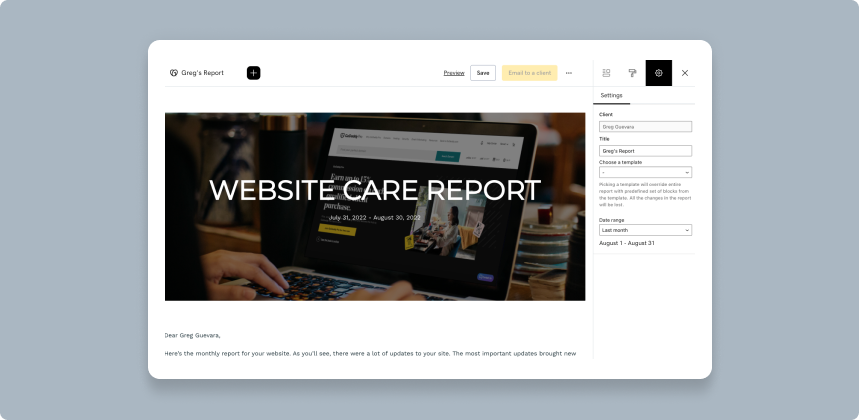 Automated Reports
Keep them in the loop with detailed reports.
Monthly reports list out the updates, site maintenance, and other work you've done for a client, showing your value in black and white and building trust. It's also a great context to identify growth opportunities.
Add products to your clients' accounts in minutes.
Stay on track with flexible project management tools.
Customizable to-do lists and project templates help you manage each project. Plus, visual timelines help you break down projects into smaller tasks, and notes keep client needs and comments top of mind.