Content marketing is constantly evolving, yet it can often seem writing blog posts is all you do. If you're looking for a modern, compelling, and interactive way to give visitors fresh content, you might want to think about how to host a webinar.
We won't lie: setting up a professional webinar takes some work.
However, the good news is that it's completely possible, given a few pieces of equipment and a small outlay. You'll likely have the majority of what you need already (such as a dedicated space and a suitable camera).
In this post, we'll look at what webinars are, and explain why they're a medium you'll want to get on board with. Next, we'll discuss how to host a webinar (including choosing a suitable webinar solution), before talking about how to promote them before and after the event. Let's get started!
What a webinar is (and why it's great for business)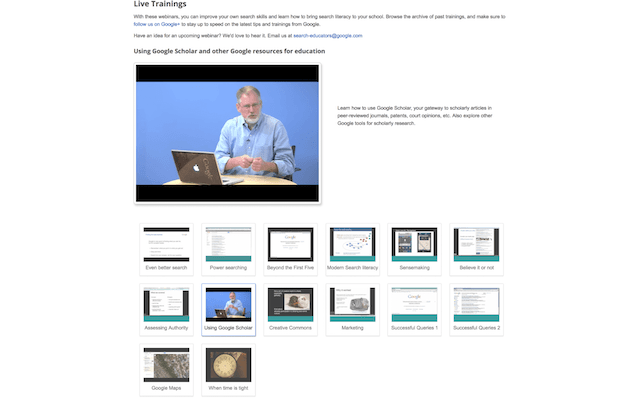 The term webinar is a portmanteau of "seminar" and "web", and it's exactly what this implies: an online seminar where attendees can interact in real time on the web. Webinars are becoming incredibly popular. Many regularly host more than a thousand attendees, and the average viewing time has risen to around an hour.
It means getting onboard with this strategy could help you win new business.
Many small businesses have already discovered why webinars are a great format for finding new leads, for example:
They can help you reach potential customers more directly.
They're ideal for Q&A's about your products or services.
You can get a feel for how your customers perceive both you and your product.
You can offer a humanizing element to your business, which is important for solely online companies.
In short, you should be looking to get as many eyes on your products and services as possible. If you work in a niche that is suited to the webinar format — any industry that deals heavily in informational and instructional content, such as tech or finance — you'll want to consider leveraging this burgeoning marketing method.
How to host a webinar from your WordPress website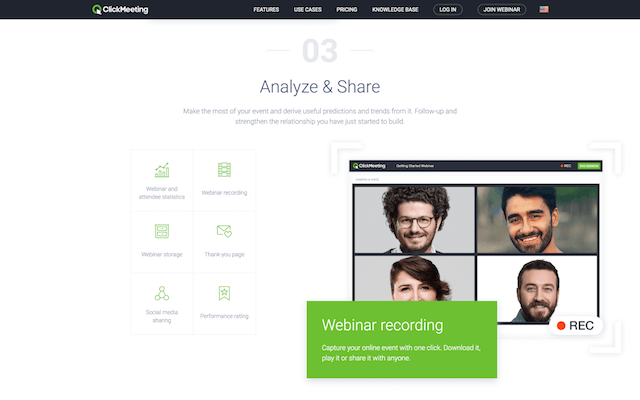 While it's easy to host a webinar, a professional production is important for protecting your brand and reputation. This means that apportioning a budget is likely going to be necessary.
It's also worth noting that if you don't have the topics and content in place to actually run a webinar, this should be your very first step before getting down to business. Once you have those things settled, collecting any essential equipment will be your next task. You'll likely need the following:
Figuring out how to host a webinar using a method other than a dedicated solution uncovers a number of drawbacks. For example, no access to live chat means you'll have to concoct a method for speaking to your viewers in real time. Plus, you'll miss out on the unique functionality offered by webinar platforms.
When it comes to integrating your webinar solution with your website, ClickMeeting also offers a WordPress plugin to help with the process. Getting it up and running is simple, and this tool enables you to take full advantage of the functionality of both WordPress and ClickMeeting.
How to promote your webinar to maximize traffic and conversions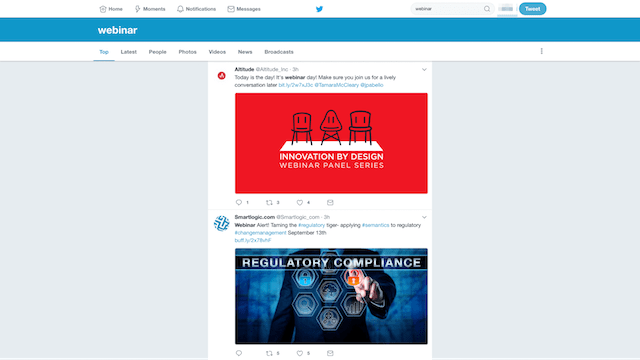 A professional, polished webinar is important, but so is promoting it both before and after the event.
Once you figure out how to host a webinar, there's still a bigger picture to consider. Conducting marketing beforehand will generate traffic and buzz, while running promotions afterward lets you maximize viewer numbers and potential conversions.
There are myriad ways to get the message out to potential attendees. You're likely already familiar with them (if you're on top of your content marketing, that is):
What you may not realize is that promoting your webinar after the event is just as important as the "pre-game" if you want to maximize attendees, leads, and potential conversions. Simply fostering discussion through social media is an easy first step to take. In addition, you could also ask those who attended to answer a survey on the event, which gives you feedback to improve for the next time.
Finally, making your webinar available for an extended time period (such as embedding it on your website), is a direct, no-frills way of making sure those who need to see it get every opportunity to do so.
Conclusion
Webinars are rapidly becoming a top way to offer website visitors fresh or repurposed content that's also interactive. What's more, they're a great way to talk to potential customers, one-on-one, more so than via some social media channels.
Throughout this post, we've discussed how to set up a webinar from your WordPress website. We've talked about the tools you'll need – including a solid webinar solution – and your options for displaying it on your WordPress website. Finally, we've made sure you can get as many eyes on your webinar as possible, with some advice on how best to promote it.