Keep your customers protected.
When people visit a site that doesn't have an SSL certificate, their browsers warn them: "This connection is not secure."

That message can harm the reputation of a business. It erodes trust, prompting those potential customers to leave that website — and maybe never come back.
I'll do it myself.
SSL Certificates
Get the padlock icon next to your URL and show customers your site's safe to visit. This plan requires you to self-install your SSL certificate, set up redirects, fix mixed content errors, manage your own maintenance and install your own updates.
Starting at
$63.99/yr
On sale - Save 20%
Renews at $79.99/yr
We'll do it for you.
Managed SSL Service
Maybe setting up your SSL certificate is just one more thing you don't have time for — we've got you covered. With our Managed SSL Service, we handle the installation, maintenance and updates for you, saving you time to run your business.
Starting at
$149.99/yr
On sale - Save 25%
Renews at $199.99/yr
All SSL certificates include:
30-day, risk-free money back guarantee.
Secure site trustmark to increase customer confidence.
Unlimited servers and reissues.
Secure padlock in browser.
Removal of Not Secure warning from browsers.
Compatibility with all major browsers and mobile devices.
Unlimited 24/7 award-winning customer support.
Easy-to-access resources: FREE SSL Checker, Malware Checker.
Strong SHA-2 and 2048-bit encryption.
Let's find the right SSL certificate to protect your site.
First question: Where's your website hosted?
How SSL certificates work.
An SSL certificate creates a secure end-to-end encryption protocol through which data like usernames,
passwords and credit card info can pass through safely, undeterred from hackers and malicious intentions.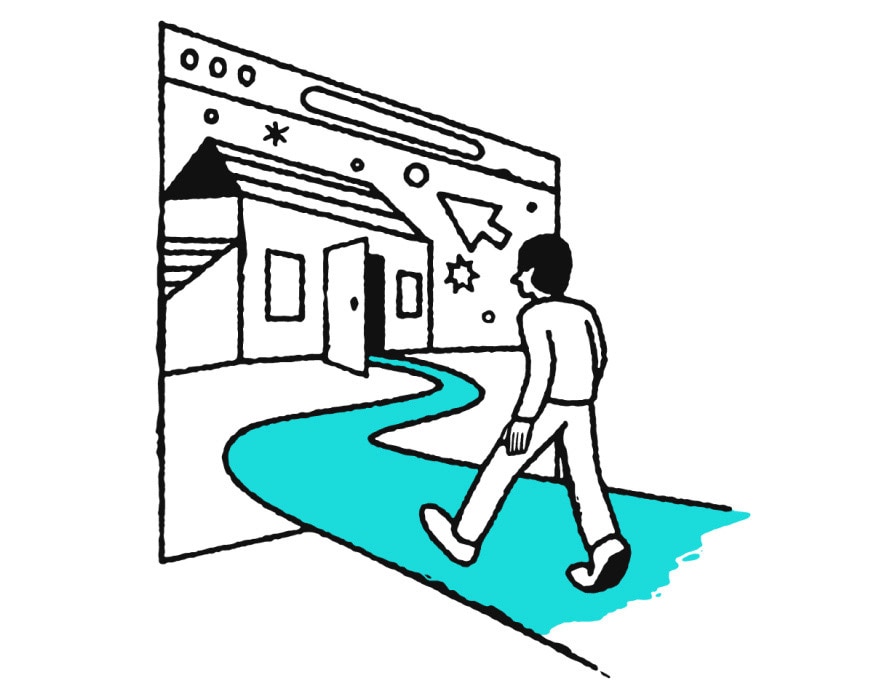 First, the SSL agreement.
When a visitor enters an SSL-protected website, your SSL certificate automatically creates a secure, encrypted connection with their browser. Your site is most secure when SSL is deployed on all pages and subdomains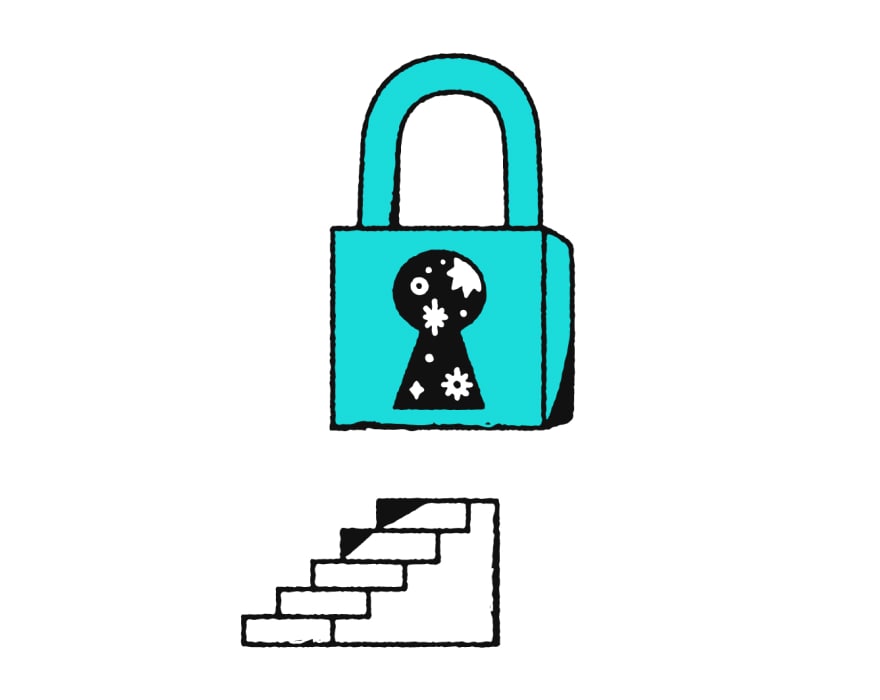 Next, the padlock icon appears.
Once the connection is complete, a padlock icon and https prefix appear in the visitor's browser to show them that it's safe to visit your site, email you, subscribe to your mailing list etc. And if there was a Not Secure tag before, it's long gone now.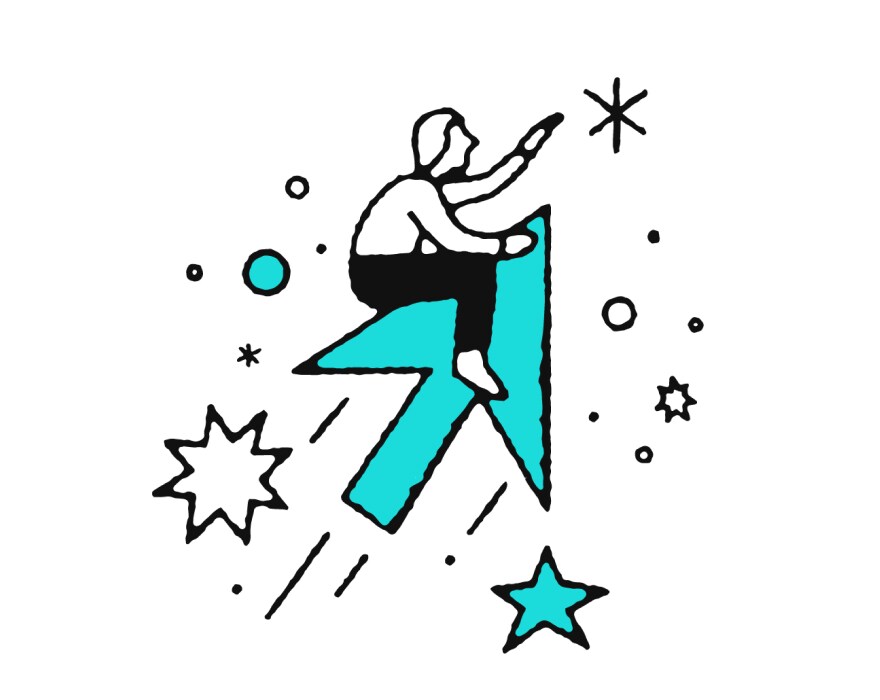 And that's it. You're good to go.
All information passing to and from your website is now encrypted, making your sensitive data virtually untouchable.
More reasons to get a GoDaddy SSL certificate.
Trust is cornerstone of SSL protocol — indicative of strict validation guidelines. Our SSL certificates feature a guaranteed secure encryption to keep sensitive data protected.
Stronger brand identity.
SSL certificates show customers that your business is committed to protecting their data and online experience. Our premium certificates help boost user confidence by showing you've secured your true identity online after being validated by an industry-recognized Certificate Authority.
Icons of trust.
We display various trust indicators like the padlock and your company name in the address bar to visually prove your site's been verified. These icons give your site's visitors some added peace of mind — which could lead to more revenue for your business.
Higher SEO ranking.
Google search heavily favors https-encrypted websites and will push them higher in search results — in short, if you've got an SSL, potential customers will be a lot more likely to find your site.
Compliance with regulation standards.
An SSL certificate provides the strongest protection for online businesses, including standards and regulations such as PCI-DSS, HIPAA, HITECH, GDPR and others.
We're your Certificate Authority — literally.
GoDaddy is a founding member of the Certificate Authority (CA)/Browser Forum, whose purpose is to drive changes that lead to a safer and more authenticated internet experience for everyone. We deliver our certified services through a robust PKI infrastructure with global data centers, disaster recovery, redundancy and high availability.
Safe mobile and online payment systems.
Give customers the payment options they prefer and keep them shopping through checkout. To do that safely and securely, an SSL certificate is your best bet — the industry standard for end-to-end encryption protocol to prevent hackers from getting to your sensitive data.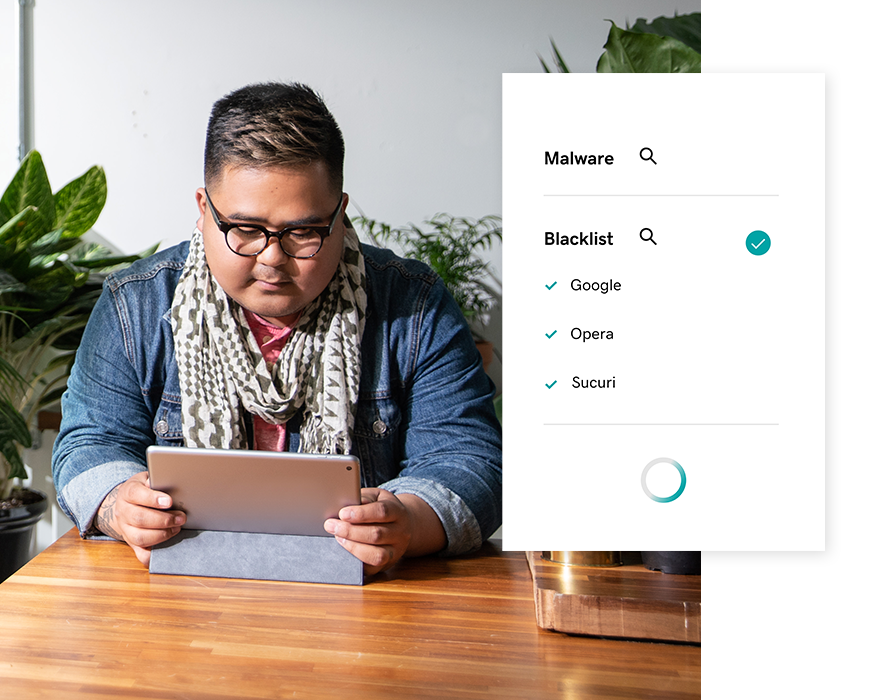 Stop malware in its tracks.
Website Security Ultimate
Get protected (and some much-needed peace of mind). Malware, hacks, unexpected downtime and worse can all be avoided. Website Security runs daily scans for malicious activity, alerts you when something (or someone) is attempting to mess with your stuff and removes the security threats from your site. Plus a free SSL certificate to secure your visitor's traffic.
Starting at
$227.88/yr
Renews at $359.88/yr
SSL Certificates

I'll do it myself.

Starting at

$63.99/yr

On sale - Save 20%

Renews at $79.99/yr

Managed SSL Service

Do it for me.

Starting at

$149.99/yr

On sale - Save 25%

Renews at $199.99/yr

Website Security

Comprehensive security.

Starting at

$227.88/yr

On sale - Save 36%

Renews at $359.88/yr

Protects data exchange and shows padlock

Validity Period +
+ Extended subscription terms available

Experts install, prevent not secure flags and ensure your site is always up to date and secure

Available certificate types
Protection options
SSL certificate included

Keeps hackers out and removes malware

Website Backup to ensure business continuity

Speed boost
Jordan M.
GoDaddy Guide

We love to help. Seriously.
Still not sure what you need? Give us a call. We're happy to help, even if you're not a customer. We're here 24/7/365. Call anytime. 480-463-8386
Frequently asked questions about SSL certificates:
Why are SSL term changes happening?

Starting on 9/1/2020 SSL/TLS certificates cannot be issued for longer than 13 months (397 days). Any SSL certificate bought after this date will have the new term length applied and those bought before will be grandfathered in. For more information check out this

blog article

that goes into more detail around the term change and GoDaddy's response.

How do I install my SSL certificate?

When your SSL certificate is issued, we send an email to let you know. What happens next depends on where your site is hosted and the options you chose when you bought the certificate.

If you chose web hosting, Website Builder or Online Store will take care of everything for you. If you host your website with another company or use our VPS or Dedicated Servers,

learn more here

. 

To install an SSL certificate on Parallels Plesk Panel, cPanel and Microsoft IIS, please

look here

.

What is an SSL certificate?

SSL stands for Secure Socket Layer. It might sound complex, but it's really not. SSL certificates validate your website's identity, and encrypt the information visitors send to, or receive from, your site. This keeps thieves from spying on exchanges between you and your shoppers.

When you have an SSL certificate protecting your website, your customers can rest assured that the information they enter on any secured page is private and can't be viewed by cyber crooks. GoDaddy makes it easy to install your certificate and secure your server.

For more information, see

Defining SSL Certificates

.

What are the benefits of having an SSL certificate on my website?

GoDaddy SSL certificates inspire trust and show visitors that you value their privacy. An SSL certificate protects your customers' sensitive information such as their name, address, password, or credit card number by encrypting the data during transmission from their computer to your web server. SSL is the standard for web security, and a server certificate is required by most merchant account services – you'll need one if you plan to accept credit cards on your website.

For more information, see

How does an SSL certificate work?

How will people know my website is safe?

How you build your website is entirely up to you. In fact, most basic secure websites can be hand-coded using HTML.

When a visitor enters an SSL-protected page on your website, their browser bar displays a padlock icon and the https:// prefix in the URL address. While most Internet users know to look for those SSL indicators, you can also add a site seal to your website to show visitors your site is verified and secured. Visitors can click the seal to view your certificate's status and details, seeing for themselves that it's safe to send sensitive information to your website. 

What is the difference between Standard SSL certificate and Premium SSL certificate?

All SSL-protected sites display the https:// prefix in the URL address bar. Sites protected with a Premium EV SSL certificate display a green browser bar to quickly assure visitors that the organization's legal and physical existence was verified according to strict industry standards.

GoDaddy's Premium EV SSL certificate involves the most extensive vetting process. We verify the control of the domain and legitimacy of your company by validating the legal name, address, phone number and other business information. The process takes about 30 days, but we've got you covered during that time. EV SSL certificates come with a free Standard SSL to use during the vetting process, so you can keep your transactions secure while you wait.

For more information, see

What are the advantages of a Premium Extended Validation (EV) SSL certificate for your business?

Why should I buy an SSL certificate from GoDaddy?

For one thing, our SSL certificates cover unlimited secure servers. They support up to 2048-bit encryption and they're recognized by all of the major desktop and mobile browsers on the market. Plus, they're backed by the industry's best 24/7 phone service and support. There's absolutely no technical difference between GoDaddy SSL certificates and those offered by other companies – they simply cost less. Is it any wonder we're the largest provider of net new SSL certificates in the world?

What is a Wildcard SSL certificate?

A Wildcard SSL certificate protects your primary domain, and an unlimited number of its subdomains. For example, a single Wildcard certificate can secure both www.coolexample.com and blog.coolexample.com.

Wildcard certificates secure the common name and all subdomains at the level you specify when you submit your SSL request.

Which SSL certificate do I need?

Answer these questions to help find the SSL certificate you need:

1.

Where are you located? 

Our certificates are issued worldwide with a few exceptions. Check

this list

 to see if you're covered.

2.

Do you have a business or personal website?

Unless you sell things on your personal website, a Standard SSL certificate (DV) is fine. This is also true for informational business sites. eCommerce websites should use a single-domain Standard SSL certificate (DV) or Premium SSL certificate (EV).

3.

Which type of web hosting server do you use?

Our SSL certificates work on most hosting and server configurations. To protect multiple domains on Microsoft's Exchange Server 2007, Exchange Server 2010 or Live® Communications Server, use a Multiple Domain UCC SSL.

4.

How many different domains do you need to protect?

Wildcard SSL certificates

 cover multiple subdomains. For example, use a Wildcard to protect *.coolexample.com, which would cover shop.coolexample.com, www.coolexample.com and any other subdomains.

UCC SSL certificates

 will cover multiple domains, subdomains and websites. For example, you can secure www.coolexample.com, mail.coolexample.com, and www.awesomeexample.com.

5.

Do you need an SSL certificate that supports Intel vPro technology for remote PC management? 

You'll need our OV Deluxe certificate.

How long will I have to wait for my SSL certificate?

A Standard SSL (DV) usually takes 5 minutes or less. A Deluxe SSL (OV) takes 3-5 business days, because we're validating not just domain ownership but also the existence of the organization or business on the SSL application.

For Premium (EV) certificates, there is an extensive vetting process that starts with an in-depth application. Before you start, pull together details about your business, such as registration number, incorporation or registration agent and any relevant jurisdiction information.

How do I create a Certificate Signing Request (CSR)?

This depends on the software you use on your web server.

Learn more

.

To learn how to generate a CSR on Plesk Panel, cPanel and Microsoft IIS, please

look here

.

What is a Unified Communications Certificate (UCC)?

A Unified Communications Certificate (UCC) is an SSL certificate that secures multiple domain names as well as multiple host names within a domain name. A UCC SSL certificate lets you secure a primary domain name and up to 99 additional Subject Alternative Names (SANs) with a single SSL certificate. For example you can use a UCC to protect www.domains1.com, www.domains2.net and www.domains3.org.

UCCs are compatible with shared hosting and ideal for Microsoft® Exchange Server 2007, Exchange Server 2010, and Microsoft Live® Communications Server. However, the site seal and certificate "Issued To" information will only list the primary domain name. Please note that any secondary hosting accounts will be listed in the certificate as well, so if you do not want sites to appear 'connected' to each other, you should not use this type of certificate.

How many separate domains can I protect with HTTPS?

Depending on how your website is configured, you might want to use something other than a single-domain SSL certificate.



Wildcard SSL certificates cover all of a domain name's subdomains. For example, you can secure *.coolexample.com, which would cover shop.coolexample.com, www.coolexample.com and any other subdomains.
UCC SSL certificates can cover multiple subdomains, unique domain names and websites. For example, you can secure www.coolexample.com, mail.coolexample.com and www.awesomeexample.com.

Want to know even more about SSL certificates?

Visit our

Knowledge Base

 to learn more about SSL certificate setup, usage and management.
Disclaimers
* Issuance time depends on customer availability and response time.
4 Special introductory pricing valid for the initial purchase term only. Product renewal pricing subject to change. 
1 Supports only WordPress and Web Hosting on GoDaddy hosting platforms. (Excludes self-managed servers and non-GoDaddy hosting.)