Protect one website
As low as
$63.99/yr
On sale - Save 20%
$79.99/yr when you renew 4
Protect multiple websites
As low as
$159.99/yr
On sale - Save 20%
$199.99/yr when you renew 4
Protect all subdomains
As low as
$295.99/yr
On sale - Save 20%
$369.99/yr when you renew 4
Managed SSL Service 1
As low as
$149.99/yr
On sale - Save 25%
$199.99/yr when you renew 4
All SSL certificates include:
Strong SHA-2 and 2048-bit encryption.
Secure site trustmark to increase customer confidence.
Unlimited servers and reissues.
Secure padlock in browser.
30-day, risk-free money back guarantee.
Compatibility with all major browsers and mobile devices.
Unlimited 24/7 award-winning customer support.
Easy-to-access resources: FREE SSL Checker, Malware Checker.
Removal of Not Secure warning from browsers.
We've made it easy for you to choose the right SSL certificate.
| | Domain Validation (DV) SSL Certificate | Organization Validation (OV) SSL Certificate | Extended Validation (EV) SSL Certificate |
| --- | --- | --- | --- |
| Best suited for: | | | |
| Displays trust indicator in address bar | | | |
| Auto-validation, issuance in minutes | | | |
| Registration authority (RA) manual validation, issuance within 5-7 days* | | | |
| Boosts Google® ranking | | | |
| Strong SHA-2 & 2048-bit encryption | | | |
| Padlock in address bar | | | |
| Protects all subdomains (Wildcard SSL) | | | |
| Protects multiple websites (Multi-domain SAN SSL) | | | |
| Security trust seal | | | |
Why choose GoDaddy for your SSL certificate?
We empower entrepreneurs and their communities.
For over 20 years, we've empowered more than 19 million everyday entrepreneurs in over 50 countries, we've been empowering entrepreneurs everywhere, constantly evolving in order to offer you the most innovative solutions. And we support community programs to support these goals. We mean it – learn more at
GoDaddy
 for Good.
You'll get exceptional customer service.
You can always rely on getting super-friendly, super-knowledgeable, hands-on support from our
GoDaddy
 Guides security experts. Not to brag, but we're recipients of many prestigious Stevie® Awards (recognizing companies providing outstanding service).
We're your Certificate Authority, literally.
GoDaddy
is a founding member of the Certificate Authority (CA)/Browser Forum, whose purpose is to drive meaningful change that leads to a safer and more authenticated internet experience for all. We deliver our certified services through a robust PKI infrastructure with global data centers, disaster recover, redundancy and high availability. We're also winners of Online Trust Honor Roll and WebTrust awards.
More reasons to get a GoDaddy SSL certificate.
Stronger brand identity.
Our premium certificates help increase user confidence by showing you've secured your true identity online after being validated by an industry-recognized Certificate Authority. So, your SSL certificate indicates to customers that your organization is committed to protecting their data and online experience.
"Not Secure." Not good.
When visitors type a URL or follow a link to a secure website that doesn't have an SSL, that site is immediately flagged as "Not Secure." And that scares potential customers away. But when you have a
GoDaddy
 SSL certificate, any potential "Not Secure" warning goes away – for as long as you have the SSL certificate. And that's a good thing.
Increased SEO ranking.
Search engines heavily favor https-encrypted websites and will push them higher in search results. That vastly increases the likelihood customers will find you.
Compliance with regulation standards.
An SSL certificate provides the strongest protection for online businesses, including standards and regulations such as PCI-DSS, HIPAA, HITECH, GDPR and more.
Customers will trust you.
And that's important because trust is the cornerstone of SSL protocol – indicative of strict validation guidelines. Our SSL certificates feature the world's best encryption to protect sensitive data.
Safe mobile and online payment systems.
Give customers the payment options they prefer – and keep them shopping through checkout. To do that safely and securely you'll need an SSL certificate, the industry standard for end-to-end encryption protocol to thwart hackers from getting to your sensitive data.
How SSL certificates work.
An SSL certificate creates a secure digital tunnel that blocks hackers and thieves from seeing usernames,
passwords, credit card numbers and other valuable data.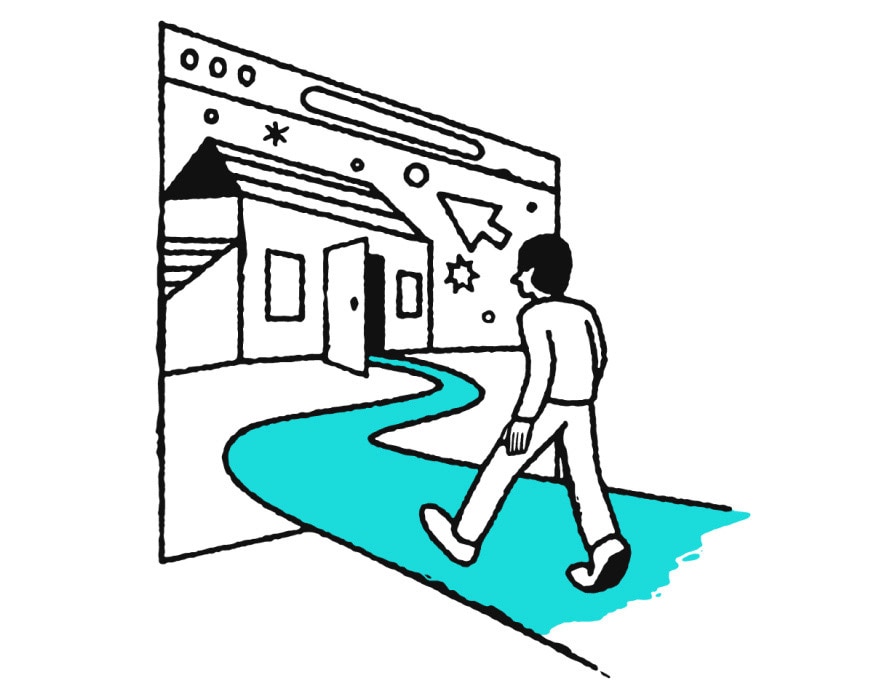 First, the SSL agreement.
When a visitor enters an SSL-protected website, your SSL certificate automatically creates a secure, encrypted connection with their browser. Your site is most secure when SSL is deployed on all pages and subdomains.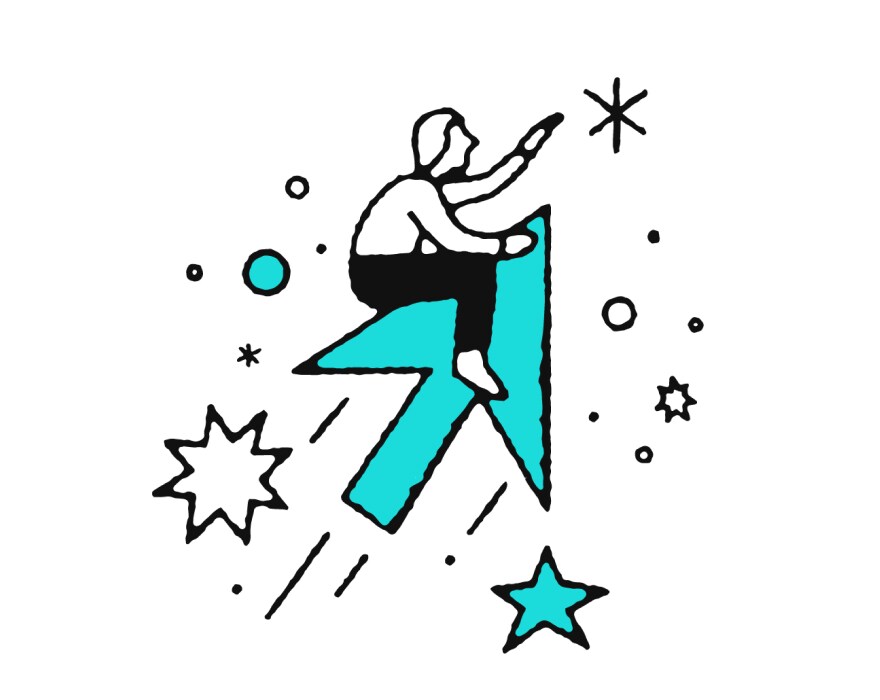 Now you're good to go.
All information passing to and from your website is now encrypted, making your sensitive data virtually unhackable.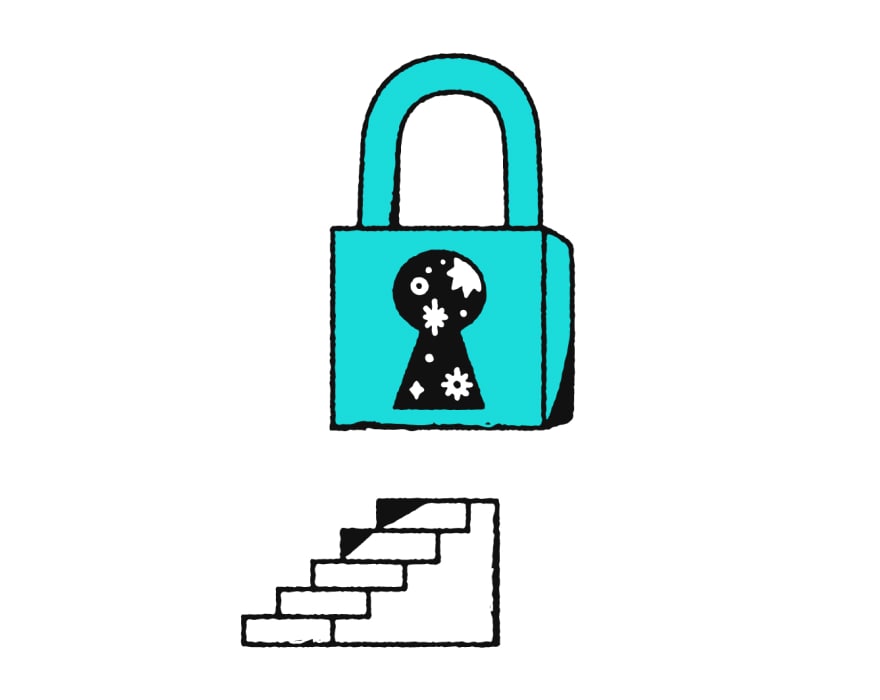 The padlock icon appears.
Once the connection is complete, a padlock icon and https prefix appear in the visitor's browser bar to show visitors to your website they're safe to browse, shop, email you, subscribe to your mailing list, etc. And if there was a Not Secure tag before, poof now it's gone. If you install an Extended Validation (EV) SSL, the browser display your company name to prove you're the legit business you are.
Jordan M.
GoDaddy Guide

We love to help. Seriously.
Still not sure what you need? Give us a call. We're happy to help, even if you're not a customer. We're here 24/7/365. Call anytime. 480-463-8386
Other types of website security.
Take the next step towards comprehensive security by preventing your website from being attacked, check out these products below to learn more about how GoDaddy can help you keep hackers out.
Managed SSL Service
Just as it says - we'll manage it for you.
Starting at
$12.50/mo
Website Backup
Keep a backup copy of your website and data. Just in case.
Starting at
$2.99/mo
Website Security
Lock up your website. Keep hackers away.
Starting at
$5.59/mo
Frequently asked questions about SSL certificates:
Why are SSL term changes happening?

Starting on 9/1/2020 SSL/TLS certificates cannot be issued for longer than 13 months (397 days). Any SSL certificate bought after this date will have the new term length applied and those bought before will be grandfathered in. For more information check out this

blog article

that goes into more detail around the term change and GoDaddy's response.

How do I install my SSL certificate?

When your SSL certificate is issued, we send an email to let you know. What happens next depends on where your site is hosted and the options you chose when you bought the certificate.

If you chose web hosting, Website Builder or Online Store will take care of everything for you. If you host your website with another company or use our VPS or Dedicated Servers,

learn more here

. 

To install an SSL certificate on Parallels Plesk Panel, cPanel and Microsoft IIS, please

look here

.

What is an SSL certificate?

SSL stands for Secure Socket Layer. It might sound complex, but it's really not. SSL certificates validate your website's identity, and encrypt the information visitors send to, or receive from, your site. This keeps thieves from spying on exchanges between you and your shoppers.

When you have an SSL certificate protecting your website, your customers can rest assured that the information they enter on any secured page is private and can't be viewed by cyber crooks. GoDaddy makes it easy to install your certificate and secure your server.

For more information, see

Defining SSL Certificates

.

What are the benefits of having an SSL certificate on my website?

GoDaddy SSL certificates inspire trust and show visitors that you value their privacy. An SSL certificate protects your customers' sensitive information such as their name, address, password, or credit card number by encrypting the data during transmission from their computer to your web server. SSL is the standard for web security, and a server certificate is required by most merchant account services – you'll need one if you plan to accept credit cards on your website.

For more information, see

How does an SSL certificate work?

How will people know my website is safe?

How you build your website is entirely up to you. In fact, most basic secure websites can be hand-coded using HTML.

When a visitor enters an SSL-protected page on your website, their browser bar displays a padlock icon and the https:// prefix in the URL address. While most Internet users know to look for those SSL indicators, you can also add a site seal to your website to show visitors your site is verified and secured. Visitors can click the seal to view your certificate's status and details, seeing for themselves that it's safe to send sensitive information to your website. 

What is the difference between Standard SSL certificate and Premium SSL certificate?

All SSL-protected sites display the https:// prefix in the URL address bar. Sites protected with a Premium EV SSL certificate display a green browser bar to quickly assure visitors that the organization's legal and physical existence was verified according to strict industry standards.

GoDaddy's Premium EV SSL certificate involves the most extensive vetting process. We verify the control of the domain and legitimacy of your company by validating the legal name, address, phone number and other business information. The process takes about 30 days, but we've got you covered during that time. EV SSL certificates come with a free Standard SSL to use during the vetting process, so you can keep your transactions secure while you wait.

For more information, see

What are the advantages of a Premium Extended Validation (EV) SSL certificate for your business?

Why should I buy an SSL certificate from GoDaddy?

For one thing, our SSL certificates cover unlimited secure servers. They support up to 2048-bit encryption and they're recognized by all of the major desktop and mobile browsers on the market. Plus, they're backed by the industry's best 24/7 phone service and support. There's absolutely no technical difference between GoDaddy SSL certificates and those offered by other companies – they simply cost less. Is it any wonder we're the largest provider of net new SSL certificates in the world?

What is a Wildcard SSL certificate?

A Wildcard SSL certificate protects your primary domain, and an unlimited number of its subdomains. For example, a single Wildcard certificate can secure both www.coolexample.com and blog.coolexample.com.

Wildcard certificates secure the common name and all subdomains at the level you specify when you submit your SSL request.

Which SSL certificate do I need?

Answer these questions to help find the SSL certificate you need:

1.

Where are you located? 

Our certificates are issued worldwide with a few exceptions. Check

this list

 to see if you're covered.

2.

Do you have a business or personal website?

Unless you sell things on your personal website, a Standard SSL certificate (DV) is fine. This is also true for informational business sites. eCommerce websites should use a single-domain Standard SSL certificate (DV) or Premium SSL certificate (EV).

3.

Which type of web hosting server do you use?

Our SSL certificates work on most hosting and server configurations. To protect multiple domains on Microsoft's Exchange Server 2007, Exchange Server 2010 or Live® Communications Server, use a Multiple Domain UCC SSL.

4.

How many different domains do you need to protect?

Wildcard SSL certificates

 cover multiple subdomains. For example, use a Wildcard to protect *.coolexample.com, which would cover shop.coolexample.com, www.coolexample.com and any other subdomains.

UCC SSL certificates

 will cover multiple domains, subdomains and websites. For example, you can secure www.coolexample.com, mail.coolexample.com, and www.awesomeexample.com.

5.

Do you need an SSL certificate that supports Intel vPro technology for remote PC management? 

You'll need our OV Deluxe certificate.

How long will I have to wait for my SSL certificate?

A Standard SSL (DV) usually takes 5 minutes or less. A Deluxe SSL (OV) takes 3-5 business days, because we're validating not just domain ownership but also the existence of the organization or business on the SSL application.

For Premium (EV) certificates, there is an extensive vetting process that starts with an in-depth application. Before you start, pull together details about your business, such as registration number, incorporation or registration agent and any relevant jurisdiction information.

How do I create a Certificate Signing Request (CSR)?

This depends on the software you use on your web server.

Learn more

.

To learn how to generate a CSR on Plesk Panel, cPanel and Microsoft IIS, please

look here

.

What is a Unified Communications Certificate (UCC)?

A Unified Communications Certificate (UCC) is an SSL certificate that secures multiple domain names as well as multiple host names within a domain name. A UCC SSL certificate lets you secure a primary domain name and up to 99 additional Subject Alternative Names (SANs) with a single SSL certificate. For example you can use a UCC to protect www.domains1.com, www.domains2.net and www.domains3.org.

UCCs are compatible with shared hosting and ideal for Microsoft® Exchange Server 2007, Exchange Server 2010, and Microsoft Live® Communications Server. However, the site seal and certificate "Issued To" information will only list the primary domain name. Please note that any secondary hosting accounts will be listed in the certificate as well, so if you do not want sites to appear 'connected' to each other, you should not use this type of certificate.

How many separate domains can I protect with HTTPS?

Depending on how your website is configured, you might want to use something other than a single-domain SSL certificate.



Wildcard SSL certificates cover all of a domain name's subdomains. For example, you can secure *.coolexample.com, which would cover shop.coolexample.com, www.coolexample.com and any other subdomains.
UCC SSL certificates can cover multiple subdomains, unique domain names and websites. For example, you can secure www.coolexample.com, mail.coolexample.com and www.awesomeexample.com.

Want to know even more about SSL certificates?

Visit our

Knowledge Base

 to learn more about SSL certificate setup, usage and management.
Disclaimers
* Issuance time depends on customer availability and response time.
4 Special introductory pricing valid for the initial purchase term only. Product renewal pricing subject to change. 
1 Supports only WordPress and Web Hosting on GoDaddy hosting platforms. (Excludes self-managed servers and non-GoDaddy hosting.)