How to create a free website.
Whether you're building a website to show off your portfolio or setting up a store to sell anything from cookies to digital recipes to baking classes, you can do it all with Websites + Marketing. Follow these steps to create your website with our powerful, all-in-one builder designed to help you grow.
Start creating your free site or store by picking a template.
Add your content, products and business info to make it yours.
Use built-in marketing to let people know you're open for business.
Manage everything — reviews, orders, social — from 1 dashboard, on any device.
Buy premium features — store add-ons, SEO, appointments — as you need 'em.
FREE
What's included with your free website?
Email and social media marketing
One-time appointments
Start selling with GoDaddy Payments
SSL certificate to keep your site secure
24/7 customer support
Branded content creation with GoDaddy Studio
Premium
Upgrade when you're ready for more.
Explore plans starting at
$9.99
/mo when billed annually.*
Connect a custom domain
Offer flexible shipping options
Get Search Engine Optimization (SEO)
Set up recurring appointments
Add a full-featured online store
Get email and text appointment reminders
Sell on Amazon, eBay and Etsy
Accept online payments for services
List products for free on Google Shopping
Sync orders and inventory across channels
Website Templates
Whatever you do, it'll look good.
A powerful website builder at your fingertips.
Click to easily edit or add entire sections — like a photo gallery, menu, or price list — in seconds, from any device.

Design beautifully branded content for social media, email marketing and beyond using GoDaddy Studio.

Set up your online shop for free using professional ecommerce templates, then upgrade to a paid plan to start selling.

Manage everything – reviews, orders, social – from one dashboard, on any device.
Premium Website Builder Features
Unlock more as your business grows.
With marketing and business-building tools baked in, you get to start for free right now, then upgrade when you're ready for more.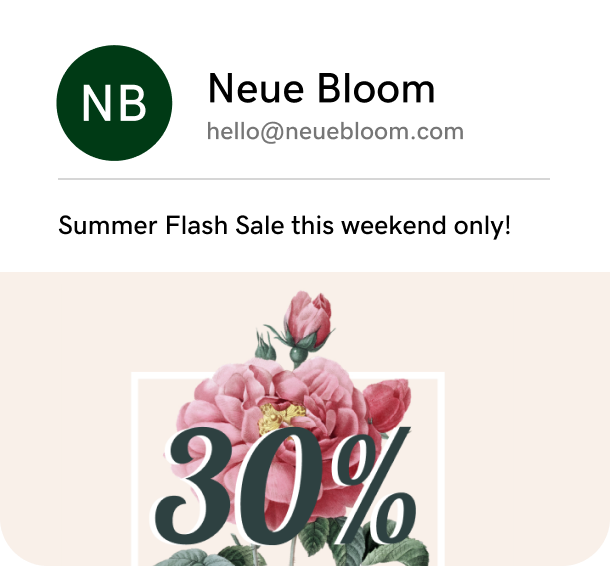 Custom Domain
Give your website the address it deserves with a custom domain.
A domain is the address where your website lives online. A custom domain looks more professional and makes it easier for people to remember your business name.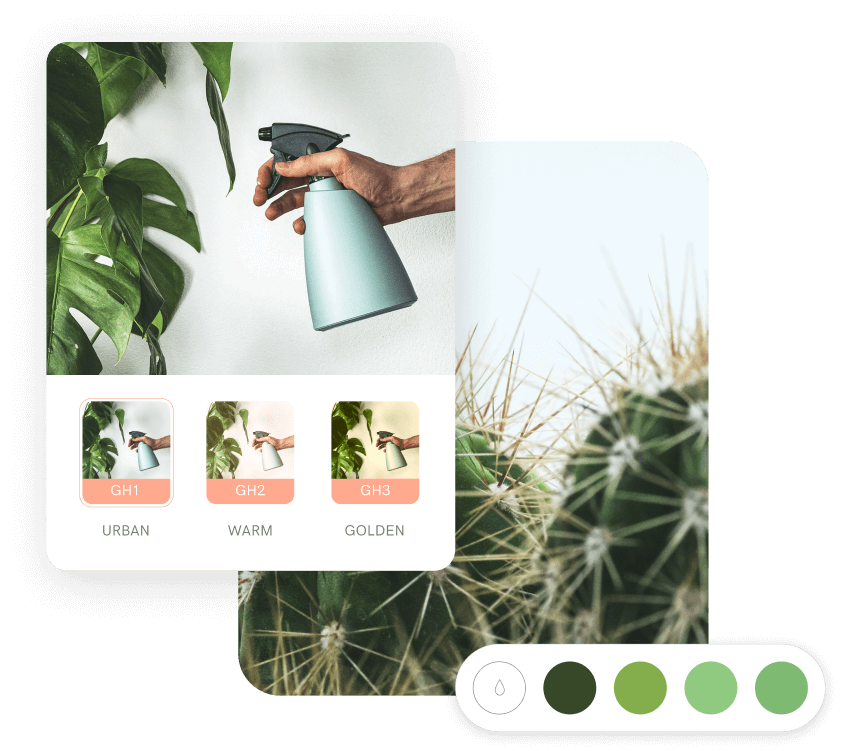 Online Store
Build a full-featured online store your shoppers will love.
Our easy-to-use Online Store lets you sell anything, everywhere. From products and downloads to virtual and in-person services, sell it all on Etsy, Instagram, Amazon and beyond. And now, GoDaddy Payments gives you a fast, secure way to get paid when customers buy from your store.
Appointments
Upgrade from one-time to recurring appointments whenever you're ready.
Customers can book and pay for your virtual or in-person services right on your site, at any time. That means you get to fill up your calendar without picking up the phone.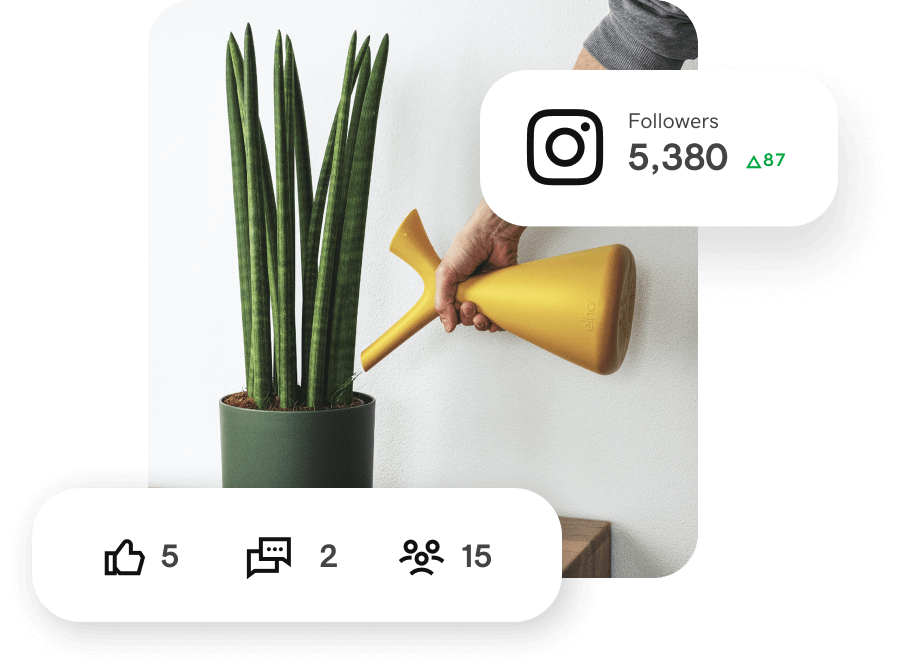 More Marketing
Grow faster with expanded email and social media marketing.
Engage customers and keep them up to date on how to stay connected to your business with advanced email and social media marketing tools.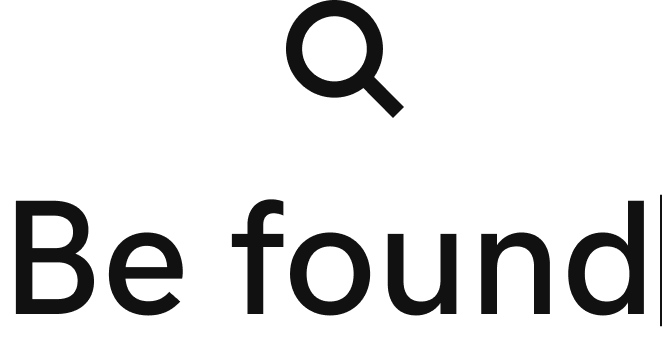 Search Engine Optimization
Get found on Google and beyond with a perfectly optimized site.
Boost your site on Google and other search engines with keyword suggestions and tracking that'll help you monitor your ranking over time.
Trusted by 21+ million customers around the world.
GoDaddy the KING of website builders...
GoDaddy obviously is the 'go to' website builder. They make everything so easy to get set up and ready... I highly recommend them to anyone that's starting a business and that's needing a website... Thanks...
Rick Bowers
Worthy website builder
I've used plenty of website builders and always hated them, I now use Wordpress. When I started my detailing company I didn't want to have to set another store up as there was a lot of moving pieces. I rate the website builder 9/10. Customer service is 10/10
Jeff Moss
Website builder and customer service is great!
Website builder is amazing and customer support is doing a great job in explaining products and services in godaddy
Chahat Sethi
Very happy to be working with GoDaddy
Very happy to be working with GoDaddy. Their website builder was very easy to use and I ended up with a final product to be proud of.
Cathy Eastman
Go Go Daddy!
I Love Go Daddy! I have been a satisfied Go Daddy customer for many years! The Website Builder is amazing and the perfect choice for growing your business. The ability to access and edit your website 24/7 and connect directly to social media is a huge plus for me. I also appreciate Website Builder's functionality, active components and creative options! The US tech support team is great - Thank You Go Daddy!
Go Daddy Fan
From customer service to website…
From customer service to website building, their service is awesome 👌. I would recommend any website builder to use this site.
Risul Rashed
I love the user-friendly website…
I love the user-friendly website builder. Anytime I want to make changes, I can do so pretty quickly, and have it published at the same moment, without any inconvenience. Best thing ever!
EDUARDO HERNANDEZ
I began using another website but…found GoDaddy more user-friendly
I began using another website but switched over to GoDaddy. As a first-time user of the GoDaddy website builder, I found it easy to use and understand, it gives good options to upload images, videos, podcasts and more. I was very happy with the customer service and she found me a great deal for my domain. Highly recommend GoDaddy :-)
Esjay Pea
I LOVE GoDaddy!
I've never had a bad experience with GoDaddy and I've been a customer of theirs for many years. If there's an issue, they either fix it or walk me thru it. Website Builder is awesome and very easy to use. LOVE GODADDY! Wouldn't even think about going elsewhere.
Jeanne Wokurka
GoDaddy website builder and marketing…
GoDaddy website builder and marketing tools have been really nice for my business by saving me time allowing me to basically throw up a website that works! Thank you very much go Daddy and thank you Jesus!
War