Microsoft 365 Email Essentials
10 GB email storage
As low as

With an annual term (66% savings)

You pay $23.88 today
Renews Jun. 2024 for $5.99/mo ($71.88 total)
10 GB storage for email, contacts and calendars

Professional email using your domain name
50 GB email storage
As low as

With an annual term (50% savings)

You pay $47.88 today
Renews Jun. 2024 for $7.99/mo ($95.88 total)
50 GB storage for email, contacts and calendars

Professional email using your domain name
Microsoft 365 Online Business Essentials
50 GB email storage + Microsoft 365 Online
As low as

With an annual term (27% savings)

You pay $95.88 today
Renews Jun. 2024 for $10.99/mo ($131.88 total)
50 GB storage for email, contacts and calendars

Professional email using your domain name

Microsoft 365 Online: get popular web apps like Excel, Word, and PowerPoint

Meet, chat and collaborate with your team, customers or suppliers with Microsoft Teams
Professional Email with Microsoft 365
Microsoft 365 Online Business Essentials
Online Office apps, email and collaborative tools
As low as

With an annual term (27% savings)

You pay $95.88 today
Renews Jun. 2024 for $10.99/mo ($131.88 total)
Microsoft 365 Online: Web versions of Office apps like Word, Excel and PowerPoint, plus mobile apps

1 TB secure OneDrive storage

Meet, chat and collaborate with your team, customers or suppliers with Microsoft Teams

Professional Email with 50 GB email storage

World-class data security and spam filtering

99% uptime guarantee
Microsoft 365 Business Professional
Office apps on 5 devices, web apps, email and collaborative tools
As low as

With an annual term (37% savings)

You pay $119.88 today
Renews Jun. 2024 for $15.99/mo ($191.88 total)
Microsoft 365 Desktop Apps: Download Office apps like Word, Excel and PowerPoint to 5 devices, plus get web and mobile apps

1 TB secure OneDrive storage

Meet, chat and collaborate with your team, customers or suppliers with Microsoft Teams

Professional Email with 50 GB email storage

World-class data security and spam filtering

99% uptime guarantee
Microsoft 365 with Premium Security Bundle
Office apps on 5 devices, web apps, email, security, archive and collaborative tools
As low as

With an annual term (30% savings)

You pay $215.88 today
Renews Jun. 2024 for $25.97/mo ($311.64 total)
Microsoft 365 Desktop Apps: Download Office apps like Word, Excel and PowerPoint to 5 devices, plus get web and mobile apps

1 TB secure OneDrive storage

Meet, chat and collaborate with your team, customers or suppliers with Microsoft Teams

Professional Email with 50 GB email storage

World-class data security and spam filtering

99% uptime guarantee
Stress-free email migration at your convenience.
If you've already got domain-based email and you're looking to grow your business with Microsoft 365 Professional Email from GoDaddy, we can help you make the move. Our experts take care of the entire process behind the scenes, so there's no disruption or downtime to your business email account.
More than 10 email addresses?
Maybe you don't do things small, and you need a whole bunch of email addresses. Challenge accepted, we know how to scale. Get on the phone with one of our Guides and they'll make it happen.
Call (480) 463-8337 today to get a free quote from one of our Microsoft 365 experts.
Get added protection for your business email.
Our email is secure by default, but some industries require encryption or archiving, and many business owners like having a complete record of business communications.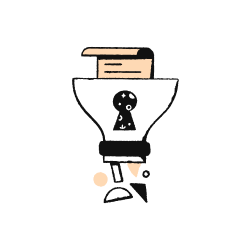 Trusted by 21+ million customers around the world.
My business has been with GoDaddy since…
My business has been with GoDaddy since 2008 and GoDaddy has never disappoint me. I would not use anyone else for all of my domain, email, webhosting, and security needs.
Terry Stevenson
GoDaddy has outstanding customer service.
GoDaddy is so easy to use and their customer service is outstanding. I highly recommend this company for any email/website need.
Janet Williams-Reyes
Corporate Identity
I used Go Daddy to develop my companies website. It was easy to create a domain and email for my business. the process so much easier than I imagined, especially for those of us that are not tech savvy . I will recommend Go Daddy to anyone starting a business and creating their identity!
KIM JACKSON
Looking to create your own customized…
Looking to create your own customized website or even just your business email addresses? GoDaddy is the best!
Laura Hoemeke
Great service
I used godaddy to set up a domain and email address for my business. It was easy to do and a very good price. All-round great service would definitely recommend.
Chris Taylor
Easy to use.
We have our website and our email and other systems through GoDaddy. We've tried several different options and this has been the best option we have tried.
DeAnn P
Go Daddy - it's so easy to use!
Go Daddy provides easy domain purchase, Office365 email and a suite of apps. Just what I need!
Karen M.
I am what some people describe as…
I am what some people describe as "computer illiterate" and I found that the godaddy process was super easy to use and dummy proof! Not only that, but they offer great add-one like my own professional email and make it super easy to link all of my other social business accounts. Awesome, awesome!
Tiffany Isarabhakdi
We love to help. Seriously.
Still not sure what you need? Give us a call. We're happy to help, even if you're not a customer. Call us at 1-480-366-3546 and we'll chat — or get back to you as soon as we can.