Digital Marketing Suite
Attract customers with breakthrough content.
Our Digital Marketing Suite gives you the tools you need to get found on Google and beyond. Create and manage social, ads, emails and reviews — all from one dashboard.
Digital Marketing Services
We can do it for you.
Our experts can handle your SEO, social media and marketing needs for your business — so you can focus on selling and growing it.
Conversations
Add a business line to your smartphone. It's the right call.
Our Conversations app gives you a second number to separate your business calls from personal. Plus, the unified inbox can help you easily manage communications, and that can help lead to more business.
Boost your brand with GoDaddy Studio.
No design experience needed. Easily create content that elevates your brand everywhere, from your website to social posts and advertising.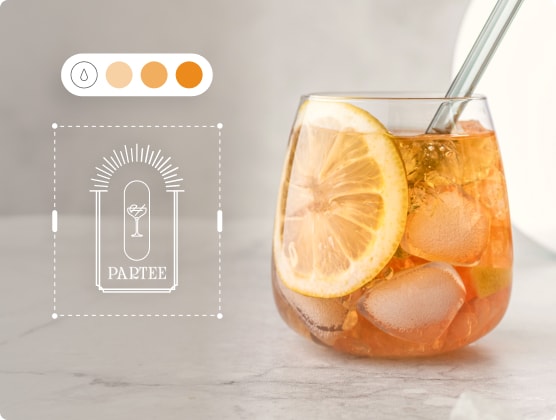 NEW
Logo Maker
Make your mark in minutes.
Design a custom logo for your business. Choose from hundreds of templates tailored to your industry. Use unique graphics and fonts to make it your own, then use your logo everywhere.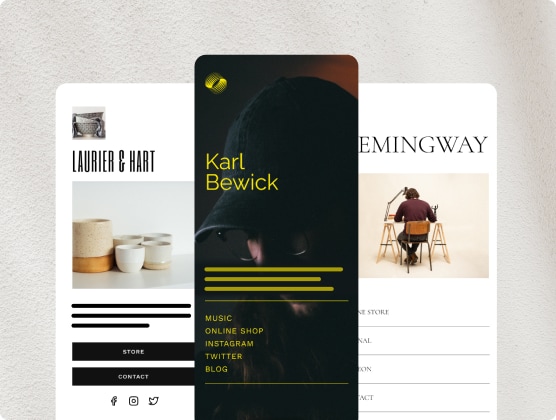 NEW
Link in Bio
Showcase your style.
Grow your brand by customizing a template to create a beautiful Link in Bio page that features all your sites and social media — and lets your audience connect with you.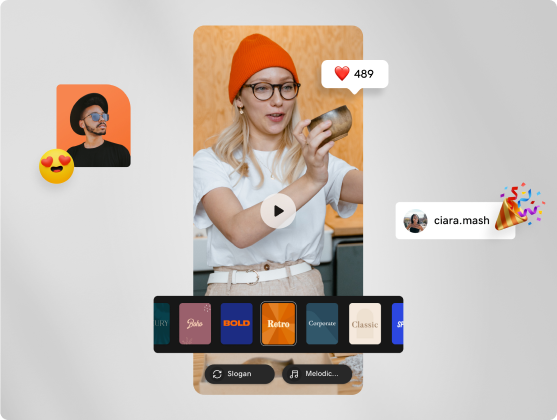 NEW
Instant Video Editor
Get noticed on social platforms.
Create branded videos with our free Instant Video Editor — with no learning curve — and boost social engagement on platforms like Instagram and TikTok.
Download the free GoDaddy Studio app.
Get creative inspiration and design from anywhere. Scan the QR code to download the App. Available for iOS and Android.
Trusted by 21+ million customers around the world.
My business has been with GoDaddy since…
My business has been with GoDaddy since 2008 and GoDaddy has never disappoint me. I would not use anyone else for all of my domain, email, webhosting, and security needs.
Terry Stevenson
GoDaddy has outstanding customer service.
GoDaddy is so easy to use and their customer service is outstanding. I highly recommend this company for any email/website need.
Janet Williams-Reyes
Corporate Identity
I used Go Daddy to develop my companies website. It was easy to create a domain and email for my business. the process so much easier than I imagined, especially for those of us that are not tech savvy . I will recommend Go Daddy to anyone starting a business and creating their identity!
KIM JACKSON
Looking to create your own customized…
Looking to create your own customized website or even just your business email addresses? GoDaddy is the best!
Laura Hoemeke
Great service
I used godaddy to set up a domain and email address for my business. It was easy to do and a very good price. All-round great service would definitely recommend.
Chris Taylor
Easy to use.
We have our website and our email and other systems through GoDaddy. We've tried several different options and this has been the best option we have tried.
DeAnn P
Go Daddy - it's so easy to use!
Go Daddy provides easy domain purchase, Office365 email and a suite of apps. Just what I need!
Karen M.
I am what some people describe as…
I am what some people describe as "computer illiterate" and I found that the godaddy process was super easy to use and dummy proof! Not only that, but they offer great add-one like my own professional email and make it super easy to link all of my other social business accounts. Awesome, awesome!
Tiffany Isarabhakdi