Why you need to register a domain name.
The perfect domain lets people know at a glance why you're online (and why you're awesome). Use the domain search bar and find the right domain now to grab more attention and visitors.
Starting at
‪£12.23‬
was ‪£56.53‬

Starting at
‪£6.99‬
was ‪£11.99‬

When you register for 3 year(s) or more. Additional years ‪£11.99‬

Starting at
‪£0.95‬
was ‪£64.59‬
Starting at
‪£3.67‬
was ‪£26.97‬
Starting at
‪£1.75‬
was ‪£36.39‬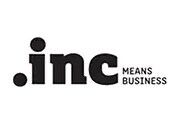 Starting at
‪£805.75‬
was ‪£3,222.57‬
Why buy a domain with GoDaddy.
GoDaddy is the world's largest domain registrar, and 21+ million customers trust us with 84+ million domains.
Domains include free domain privacy forever.**
24/7 phone and chat support. Talk to a real person in your preferred language.
Simple domain set up. You don't need any technical skills.
Easily find available domains from over 500 domain extensions.
Up to 100 subdomains to create a custom web address.
Real-time monitoring to make sure you're always up and running.
Quick, simple tools to forward your domains to any existing website.
Buy domain names for investing.
Live the leisurely life of a domain investor - with a little help from GoDaddy. We provide you with the tools and resources you need to grow your domain portfolio and start turning profits.
Domain Investing
If you register a domain name and believe it's worth more than you paid, go here for resources to maximize your sale. You'll find a wealth of resources to get your domain investing career started the right way.
Discount Domain Club
Got the hang of buying low and selling high? Join the Discount Domain Club for amazing deals on the hottest domains on the market today. You'll get up to 60% off domain registration, as well as valuable tools at no cost.
Domain Auction
When you get your hands on a distinctive domain, join our Domain Auctions to make the sure you score top dollar on the open market. You'll get to list your own domains, as well as check what other domain names are fetching.
Control your online identity with a Personal Domain. Free forwarding to your Facebook, LinkedIn, Tumblr or Twitter page. No technical skills required.


Register the domain that's specific to you.
Domain Privacy & Protection
Free domain privacy, forever.
GoDaddy domains include free domain privacy** to guard your personal info by replacing it with proxy info in the public WHOIS directory. We also prevent spam with private email for domain inquiries. 

Plus, our Full and Ultimate Domain Protection plans include protection against domain hijackers and prevention of honest mistakes like accidental expirations and transfers. They also guard against unauthorized access.
Trusted by 21+ million customers around the world.
The best place to get your domain
The best place to get your domain. Knowledgeable Representatives that help you directly and to the point. You save both time and money with GoDaddy
JOSE PEREZ
Go Daddy is the only way to go.
Go Daddy has been great to get my domain name set up. Easy process and great customer support. Great deals. 3 year and was able to use coupons.
Brewciferbeers
We chose GoDaddy
We chose GoDaddy because it's a company we have been familiar with for years. Searching for a domain was super easy and checkout was just abs simple.
Dustin Theriot
I have bought 5 domain names through…
I have bought 5 domain names through GoDaddy, started out getting my name .com then got all my kids names and my business, seem easy to deal with and I have never had a problem. If you have no idea what your doing I can recommend them, they make it easy.
Andy Cantrell
Go Daddy is quick and efficient
Go Daddy is quick and efficient. It's easy to point your domain name where you want it to go. The renewal - if you sign up for it - is automatic and seamless. All in all, Go Daddy is so easy!
Cissy
I have always used GoDaddy for domain…
I have always used GoDaddy for domain names. They are the best source. When I have needed to call their support team they have always been extremely helpful!
J. Sheinin
I Will Only Use GoDaddy for my Domains
GoDaddy is the best domain company I have used. Checking availability, purchasing, identity protection, transferring, all of it is super simple and there are step-by-step instructions for all of it.
Eliott Cox
The best place to buy domains
The best place to buy domains! Top class service! I highly recommend it!
Alexandru Piscu
Creating a domain is super easy with…
Creating a domain is super easy with GoDaddy. And, options are given if your dream domain is taken. Great service.
Rochelle Brooks
GoDaddy is the best
GoDaddy is the best. I always trust them to buy a domain.
Isaac Gounton
We love to help. Seriously.
Still not sure what you need? Give us a call. We're happy to help, even if you're not a customer. Call us at 020 7084 1810 and we'll chat — or get back to you as soon as we can.
What is a domain name and why do I need one?
A domain name is what people type into a browser to find a website - similar to how you use a street address to find a building. Every website, server, or digital device that is connected to the Internet has an assigned IP address that you can use to see or visit it. This IP address is a long string of numbers and letters that would be very difficult for people to memorize, so a domain name is simply a human-friendly version of that IP address.
When you type a domain name - like www.godaddy.com or www.google.com - into your browser, the domain name system, or DNS, takes this domain and translates it into its IP address, allowing the associated website to be found.
In this sense, GoDaddy can help you find a domain name that best suits your business so you can easily promote your website.
Having your own domain name can help you appear more legitimate to people who search for you or your business online. With a domain name, you can: