Get your site Google ready.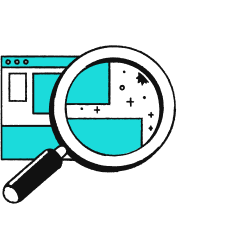 Optimize for search
Boost your site higher on Google and other search engines.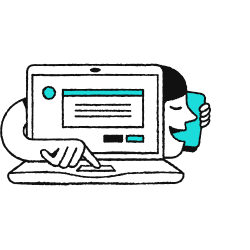 Keyword suggestions
Get suggestions for high-value, personalized keywords to put on your website.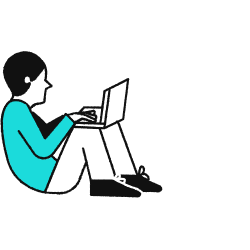 Track your rankings
Monitor your website's ranking on Google over time.
Spotlight your business
Give people a quick snapshot of important info about your company with Google My Business.
How it Works.
01. Analyze
We examine your website and find ways to optimize for search engines like Google®, Yahoo® and Bing®. 
02. Edit
We walk you step-by-step through keyword and phrase suggestions to improve your website's search rankings. 
03. Publish
With the click of a mouse, your approved changes are published to your website automatically, giving you time to focus on your business. 
04. Track
See how your business moves up in search engine results and monitor your progress over time. 
No SEO knowledge required.
A guided setup keeps it simple.
An automated wizard walks you through how to make your site SEO-friendly. All you need to do is accept suggestions that sound good to you, and the changes will auto-publish on your site.
You're on your way to becoming an SEO geek.
After using GoDaddy's Search Engine Optimization for a bit, our suggestions will make more sense, and tracking your website's search engine ranking becomes fun.
Keep customers updated on your business.
Listing your profile on Google My Business helps people find info about your business, like hours and address, in a hurry.
Show up everywhere your customers are online.
Digital Marketing Suite gives you the power to conquer every corner of the web, plus recommended next steps tailored to your business.
Samantha S.
GoDaddy Guide

We love to help. Seriously.
Still not sure what you need? Give us a call. We're happy to help, even if you're not a customer. Call us at 020 7084 1810 and we'll chat — or get back to you as soon as we can.
Your questions, our answers.
What is Google My Business?

Google My Business is a personal profile for your company that shows up when people search for you on Google or Google Maps. Your profile is a nifty way to offer a snapshot of the most important info about your business, such as your phone number, directions, hours, reviews and pictures of your products or services. When you sign up for GoDaddy's Search Engine Optimization tool, we make it easy for you to set up and verify your Google My Business profile from your dashboard.
What is SEO, and why is it important?

If you want people to find your business when they search online, you need to make sure your website shows up on search engines. SEO is the process of making your website more "friendly" for search engines like Google, Bing or Yahoo, which helps them categorize your site and display it in relevant search results. Optimizing your site can improve its organic search result ranking, making your business easier to find when potential customers search for products and services related to your business. For more information, see

What is search engine optimization and why should I care?
Why should I choose GoDaddy for my SEO services?

Sure, there are plenty of SEO tools and online advertising companies out there—but as the world's number one domain registrar, we know the Web inside and out. We're passionate about this stuff, so we designed our SEO services to be as powerful as they are easy to use and cost effective. Got questions? Our award-winning support team is just a phone call away.
So how does it work?

GoDaddy's Search Engine Optimization analyzes your website and helps you identify keywords and search terms based on your specific business type. It also recommends other updates that could make your site more search engine-friendly. This smart but easy to use tool walks you step-by-step through the process. Adding these important suggestions to your website can increase your rank on search engines, leading to more eyes on your business.
Can I track my site's search engine ranking progress?

Absolutely! We monitor your search rank, so you always know where you stand on the world's top search engines. You can track the search ranking for your website within the Search Engine Optimization dashboard.
What is Search Engine Optimization?

GoDaddy's Search Engine Optimization is a do-it-yourself tool that improves your website's search engine optimization (SEO). It helps you raise your website's rank on search engines, drive more traffic to your site, and improve your website's visibility on the world's top search engines like Google®, Bing® and Yahoo®. You don't need to be an expert to get started using Search Engine Optimization's SEO services. If you can point, click and type, you can get great results in a snap. In fact, even search engine gurus appreciate the easy-to-use interface that generates personalized keywords for all business types. Use Search Engine Optimization today to make sure your website has its SEO basics covered.