Personal brand security: How to protect your identity on the web
As an individual, you probably don't think brand security relates to you. It sounds like a topic for business owners, branding experts or marketing managers, but brand security isn't just for corporations anymore. It's for all of us.
Who needs personal brand security?
Brand security is a set of strategies that protects the integrity of a brand. It secures the public image so no one can steal elements of it or try to represent themselves as the brand. It establishes authenticity, reputation and visibility.
At one time, only corporations needed to worry about this type of brand security. But now, because individuals have online reputations and digital identities, brand security is important for everyone.
Individuals need this protection just as much as big businesses.
Names are a crucial part of how we are searched and represented. We all must recognize the importance of capturing, managing, and monitoring our online identities, and use personal brand security to ensure we are represented online in a professional and positive way.
Why does personal brand security matter?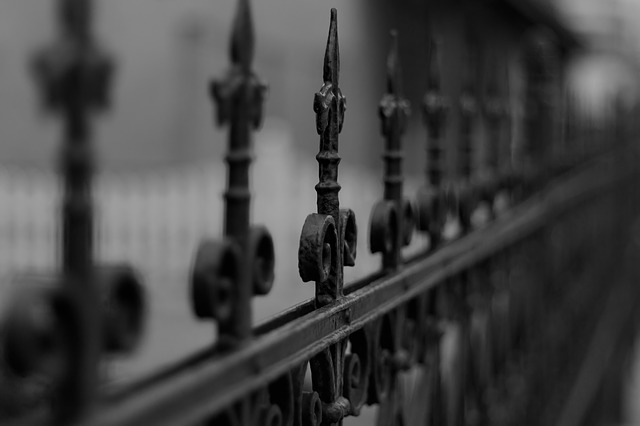 There are two main reasons why establishing personal brand security is so important.
1. You need to protect the personal brand you create.
If you're in a public position, building your authority in an industry, trying to get a new job, or otherwise putting yourself out there in a professional way, you need to have a positive and accurate personal brand online.
This image is how you make new connections, build trust, establish authority, and present who you are to new colleagues, customers, clients and potential employers. Brand security helps to ensure that the online image you set up is authentic and secure.
2. You need to protect the personal brand you don't create.
Even if you don't build a digital presence for your personal brand, it's important make sure that someone else doesn't create an online identity that could reflect poorly on your brand. It's time to become a "digital defender" by locking up your own name online before someone else does.
A digital defender is an individual who protects their online image through personal brand security.
"I would hate for someone to have the same name and have offensive content at MyName.com. For nine bucks, if I can take that bullet out of the gun, money well spent," says an engineering consultant (and GoDaddy customer) who forwards his personal domain name to his LinkedIn account.
Remember when former U.S. presidential candidate Jeb Bush failed to register his personal domain name, leaving it available for a rival to register and redirect to a competing website? Don't let this happen to you. Personal brand security matters even if you're not in the spotlight.
How to build personal brand security
Protect your personal brand on the internet by going through the following steps.
Claim social network handles
Secure social network handles and usernames that are closely tied to your name. Even if you don't plan on using the platform regularly, lock down the names so no one else can. Platforms like Facebook and LinkedIn are closely tied to your legal name. Others, while still tied to your name, focus more on usernames (like Twitter, Instagram, Pinterest and Snapchat).
On username-focused sites, try to pick one version that you can secure for all platforms. For example, Bob Albert Smith might secure "BobAlbertSmith" on all username-focused platforms. This provides continuity to all of his profiles and helps to show which accounts are authentic.
Register personalized domain names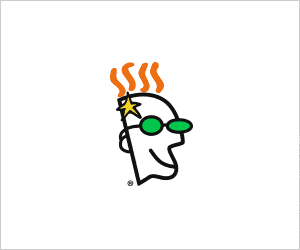 Go through a similar process with domain names. Register domain names that are closely tied to your personal brand. If possible, get different variations of your name. For example, Bob Smith might get:
BobSmith.com
BobASmith.com
BobAlbertSmith.com
You might also want to secure different domain name extensions that relate to your brand. Bob Smith's domains might include:
BobSmith.info
BobSmith.net
BobSmith.guru
Purchasing these domain names guards against someone else registering them first. It helps to ensure that you are the only one who can build a web identity around your personal brand.
Direct your personal domain to your web properties
If you have a website, redirect the traffic from all of your domain name variations to your website.
If you don't have a site, redirect the traffic to other web platforms that represent your personal brand. You can set up personal domains to direct to your social media profiles, including Facebook, LinkedIn, About.me page, or other web pages that tie to your digital identity.

Secure a personalized email address
Once you secure domains associated with your name, pick a domain and use that as your main email address. Professional email accounts tie back to your domain so the extension is included in your email address.
For example, once Bob Smith registers his domain BobSmith.com, he can set up the email address Bob@BobSmith.com.
Having an email address tied to your main website prevents other individuals from creating an email account using your name (and falsely representing themselves as you). It also conveys a more professional presence than, say, BobS39@aol.com.
Get domain privacy
Once you establish these properties, you want to add one more layer of protection — domain privacy.
When you register a domain name, the name, address and phone number you submit is public. Domain privacy is a private registration process that hides this personal information tied to your account.
Domain privacy defends and protects your online presence and personal information.
With this in place, your information is no longer publicly connected to your domain — instead, a third-party organization displays their info. For example, the information of GoDaddy customers who get domain privacy no longer shows in public searches. Our partner, Domains By Proxy, replaces it with their information.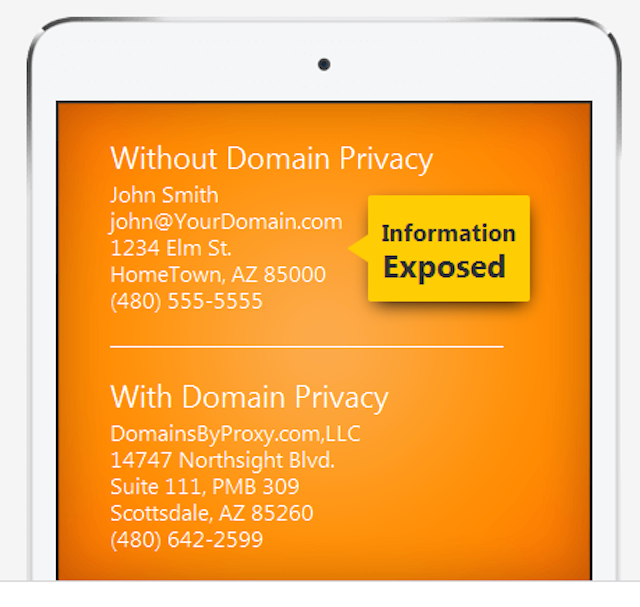 The domain belongs to the customer, but all public information directs to Domains By Proxy. This helps to:
Protect against identity theft
Prevent domain-related spam
Deter domain hacking
If you're not looking to share your information with the world, then domain privacy is the way to go.
In conclusion
While brand security might sound like a topic that shouldn't concern individuals, we live in an age where we all have digital brands that need to be protected.
We all need to set up personal brand security to protect our name, secure our online appearance, and ensure we are always putting the most authentic, professional and reputable foot forward.
Want to learn more about building your personal brand online? Find out how you can quickly build and leverage your appearance online to create opportunities.
Image by: ChadCooperPhotos via VisualHunt.com / CC BY
The GoDaddy product information in this article is outdated and currently under review for accuracy. For the latest up-to-date product information please visit godaddy.com