Choose from hundreds of templates.
Find logos tailored to your industry or create your own logo from scratch.
No design skills required.
Customize your logo with easy-to-use tools, as well as 100s of unique graphics and fonts.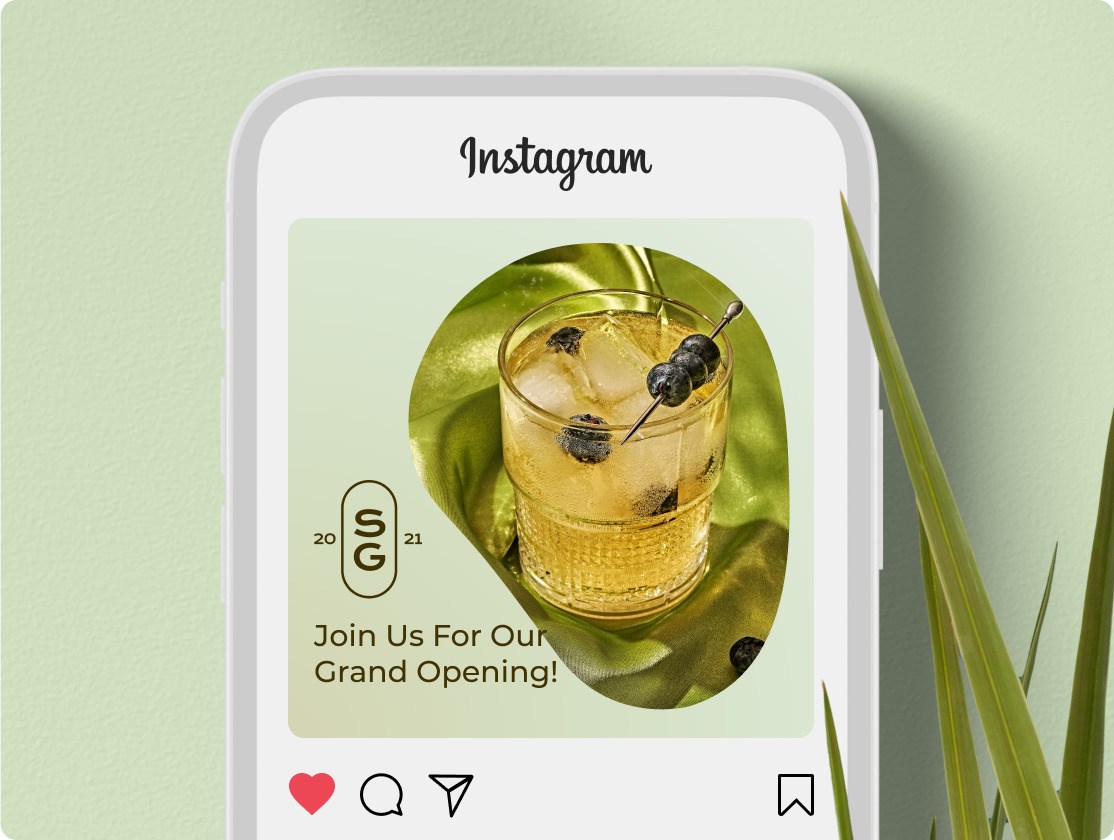 Download or save.
Use your logo everywhere — on all your social posts, your online store, videos, even on merch.
Download the free GoDaddy Studio App
Get creative inspiration and create from anywhere. Scan the QR code to download the App. Available for iOS and Android.
How to create a logo for your brand using GoDaddy templates.
To begin a new project, you have three choices: Select TRANSPARENT and start with a blank canvas; select IMAGE and upload your own image; select BACKGROUND and choose your own color.

Or, consider typing (ex. restaurant LOGO) instead, to narrow your search to logos specifically tailored to your industry. Then scroll through the results and find the one that best fits the personality, look and feel of your brand.

Use our outstanding selection of easy-to-use design tools — to add and manipulate text, graphics and fonts — to create the perfect logo and new visual representation of your business and your brand.

Once you select EXPORT, you'll name your logo. Then you'll choose what file type you'd like to save your logo as, JPEG or PNG. Finally, press EXPORT to save.

To begin using your new logo, either drag it to the desktop of your laptop or desktop computer or retrieve it from the camera roll of your mobile device.
Tips for Designing the Perfect Logo
1. Begin with your brand's personality
Use your brand's identity to help make good font and color choices. Just ask yourself questions like, "If your brand were a person, who would they be?" "What adjectives would you use to describe them?" "Based on those adjectives, which GoDaddy logo maker fonts match your description?"
2. Go for a logotype
You may think you need a logomark – a graphic icon that represents your brand – but consider a logotype instead. By choosing a logotype, your brand name is written out, making it the main attraction and instant advertising no matter where you put it.

3. Use a transparent background
When creating your logo, use a transparent background (the grey grid) so your logo stands out on any image or color background. Here's how: 1) Start project 2) Choose transparent background 3) Create logo 4) Tap Export Settings and choose PNG 5) Save to camera roll – Your logo will show up with a white/grey background but is still transparent.
Get Inspired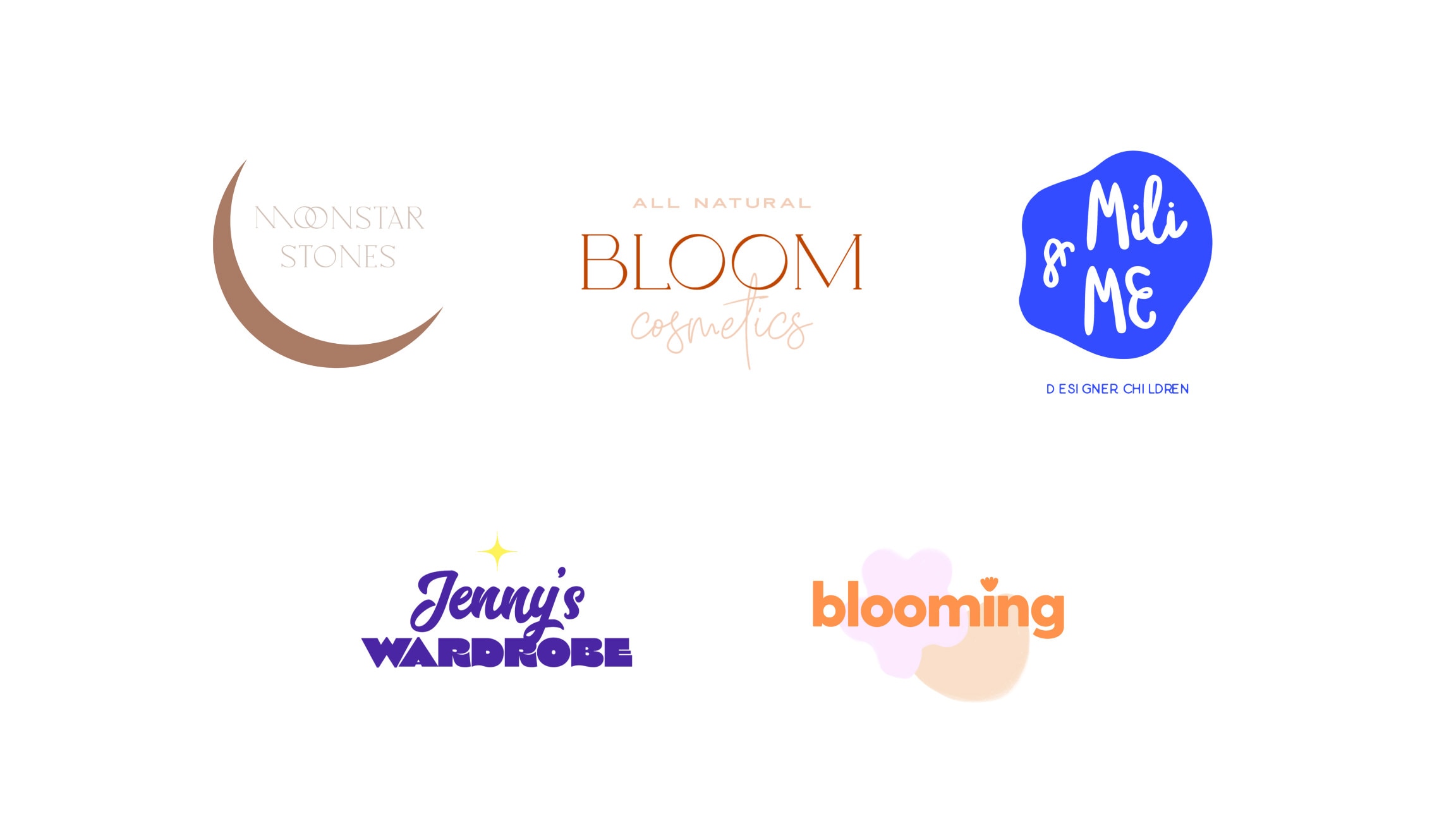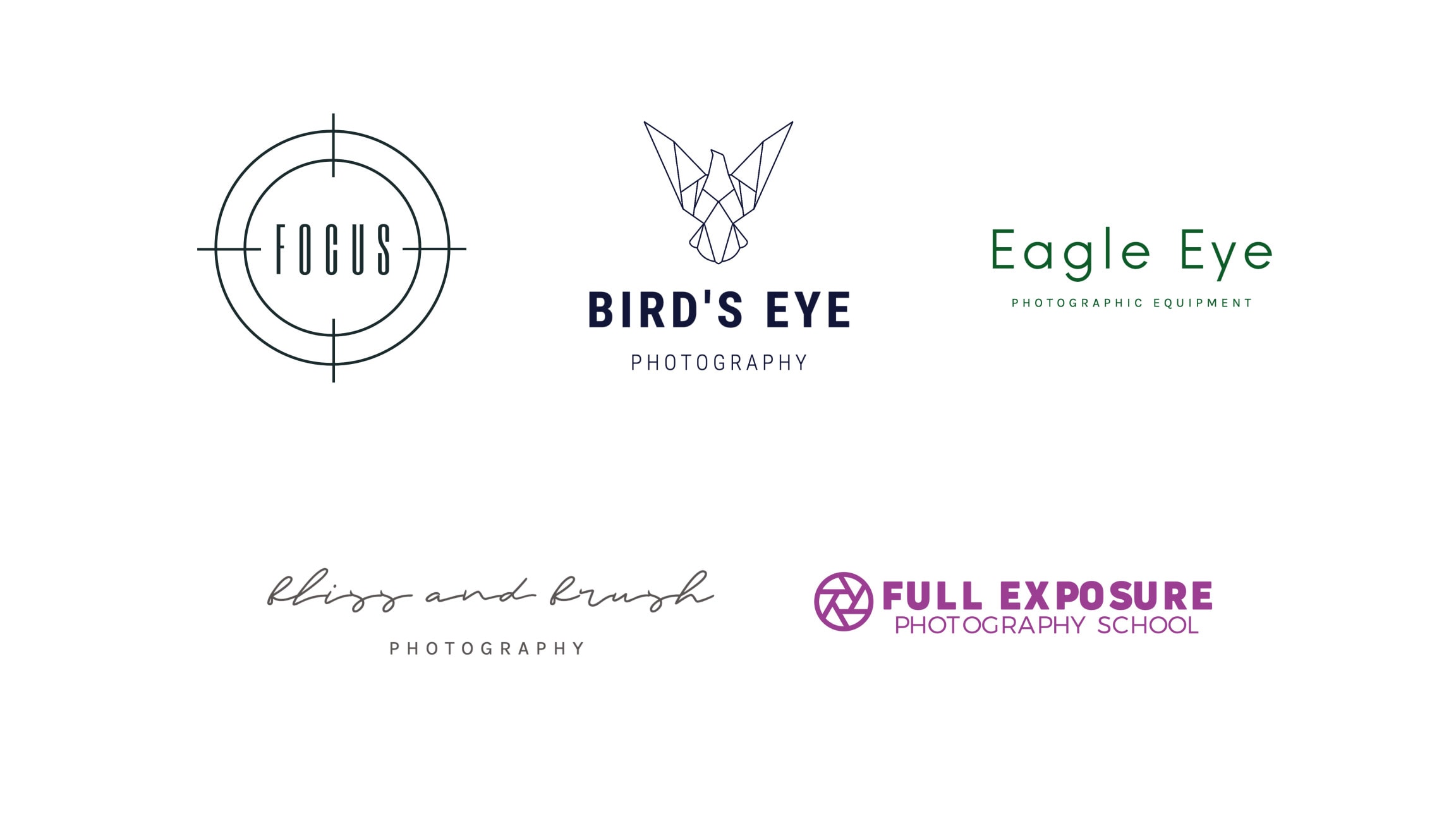 Frequently Asked Questions
How can I make a logo for my business?
You don't need design skills to create a new custom logo for your business and your brand. Choose from hundreds of logo templates to customize or design your own logo from scratch with user-friendly design tools that allow you to add your own text, graphics and fonts.
How long does it take to make a custom logo?
You can customize a logo in seconds, or you can take a bit longer with your logo design, exploring the right font and graphics for your brand.
Do I need to provide my email to use the free logo maker?
Start using logo maker by downloading the GoDaddy Studio mobile app to your phone from your app store or by creating a GoDaddy account with your email or social media login.
What type of files will I get from the logo maker?
You can export your logo design as a JPEG or PNG file.
Will I be able to save my logos?
Yes, you can save your logo as well as any other brand assets in GoDaddy Studio.
Will the logo maker remember the fonts and colors I used in my logo?
Yes, you can save them and apply your brand fonts and colors to all your brand assets for consistency and speed.
Can I add a slogan to my logo?
Yes, you can add a slogan or any other words to your custom logo design.
Do I own my logo design?
Yes, once you create your own logo, it belongs to you.
What if I need help designing or downloading my logo?
You can contact a GoDaddy Guide by phone or chat within the Studio app to help you with your logo.
Are there logo designs templates I can use?
There are hundreds of free logo design templates you can choose from.
What do I need to be able to create a logo?
To create a simple logo design, all you need is the name of your brand or company. No design skills are required. We'll provide the rest.
Is the custom logo maker really free?
Yes, our logo maker is indeed free. The GoDaddy Studio free trial does not expire however its content and features are limited. You can convert the service to a paid Websites + Marketing plan at any time to get access to premium features.