Microsoft 365 Email Essentials
10 GB email storage
As low as

With an annual term (60% savings)

You pay $47.40 today
Renews Jun. 2024 for $9.96/mo ($119.41 total)
10 GB storage for email, contacts and calendars

Professional email using your domain name
50 GB email storage
As low as

With an annual term (46% savings)

You pay $83.40 today
Renews Jun. 2024 for $12.95/mo ($155.40 total)
50 GB storage for email, contacts and calendars

Professional email using your domain name
Microsoft 365 Online Business Essentials
50 GB email storage + Microsoft 365 Online
As low as

With an annual term (27% savings)

You pay $155.40 today
Renews Jun. 2024 for $17.95/mo ($215.40 total)
50 GB storage for email, contacts and calendars

Professional email using your domain name

Microsoft 365 Online: get popular web apps like Excel, Word, and PowerPoint

Meet, chat and collaborate with your team, customers or suppliers with Microsoft Teams
Compare Professional Business Email plans.
Compare Professional Business Email plans.

Email Essentials

Email Plus

Online Business Essentials

Domain-based email



Storage for email, contacts and calendars

10 GB (Approx 50,000 emails)

50 GB (Approx 250,000 emails)

50 GB (Approx 250,000 emails)

World-class data security and spam filtering



Sync across all devices



Shared online calendars



Up to 400 email aliases



Microsoft 365 Online: Web versions of Office apps like Word, Excel, PowerPoint and Teams, plus mobile apps



1 TB secure, reliable online storage via OneDrive



Advanced Email Security



Email Backup


All Business Email hosting plans include:
GoDaddy's award-winning 24/7 support
30-day money-back guarantee
Guaranteed 99.9% uptime
Outlook web application
World-class data security and spam filtering
Up to 400 email aliases
Domain-based email builds trust.
Did you know customers are 9x more likely to choose a business with a professional email address? With a memorable, domain-based email account, you'll promote your company with every message. You can even create additional email addresses — like sales@ or info@ — that deliver messages to your inbox.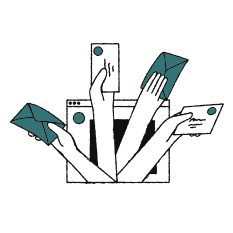 Keep more of what's important.
You get a lot of emails, we know. That's why our plans have loads of storage for your email, contacts and shared calendars. When you create a business email with us, you'll always have space and won't have to delete emails to make extra room.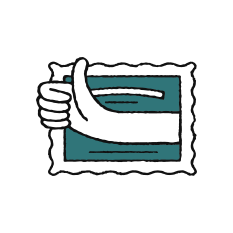 Names you know and trust.
With Microsoft 365 from GoDaddy, peace of mind is included. Every email plan is backed by Microsoft's 99.9% uptime guarantee and our award-winning 24/7 support. You'll feel confident knowing our all-star team is powering your email.
Your own personal IT team.
With GoDaddy, you don't need to know about SMTP relays or MX records to create a business email. Our award-winning expert support is here 24/7. They can even help you migrate your old email hosting account to our platform.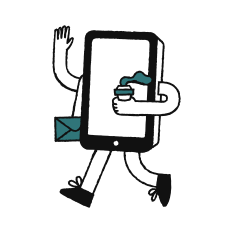 All your devices, all in sync.
Always have your latest emails, contacts, and appointments at your fingertips. Microsoft 365 from GoDaddy email services work with Outlook, Apple Mail and other top programs to keep all your devices – from your laptop to your smartphone to tablet – up to date and in sync.
Stress-free email migration at your convenience.
If you've already got domain-based email and you're looking to grow your business with Microsoft 365 Professional Email from GoDaddy, we can help you make the move. Our experts take care of the entire process behind the scenes, so there's no disruption or downtime to your business email account.
More than 10 employees?
Microsoft 365 gives everyone on your team the tools they need to succeed, from your professional email address and secure storage to the latest version of Office apps on up to 5 devices per user.

Don't want the hassle of changing email hosting platforms? Our experts can do it for you. They'll work behind the scenes, whenever it's convenient for you, so there's zero downtime or disruption as we create a business email account for you.

Call (02) 8042 8920 today to get a free quote from one of our Microsoft 365 experts.
Get added protection for your business email.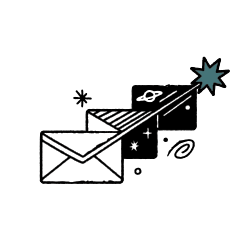 Email Backup
Ever accidentally delete an email or attachment that was critical to your business email account? Email Backup lets you restore it with just one click.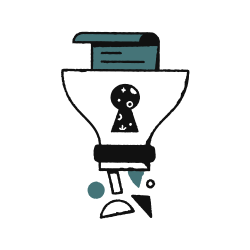 Advanced Email Security
Keep the wrong people from intercepting your small business email and getting access to your company's – or your client's – confidential information.
We love to help. Seriously.
Still not sure what you need? Give us a call. We're happy to help, even if you're not a customer. Call us at (02) 8042 8920 and we'll chat — or get back to you as soon as we can.
Frequently asked questions
What is a professional business email?
Professional Email is when you customize your email address to match your domain name, for example you@yourcompany.com. Professional Email adds much more credibility to your business than yourcompany@gmail.com, as Gmail is not considered specifically for business, and people are 9 times more likely to interact with a professional business email address.
What are the benefits of having an email address that has a custom email domain?