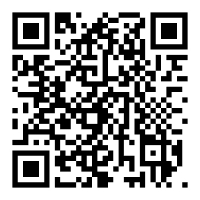 Download the free GoDaddy Studio App.
Get inspired and create from anywhere. Scan the QR code to download the App for iOS or Android. Instant video on Android, coming soon.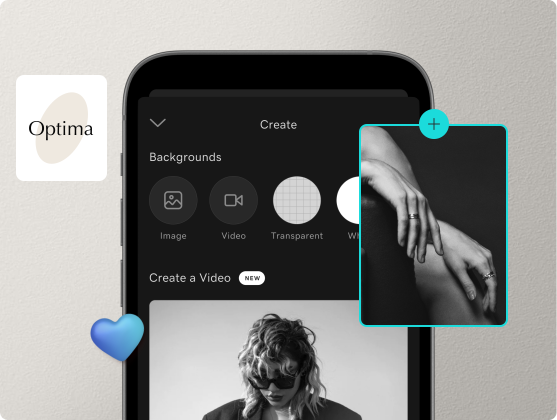 Start with your authentic content.
Use your own video clips and photos or choose content from our built-in library to produce professional-looking videos for free.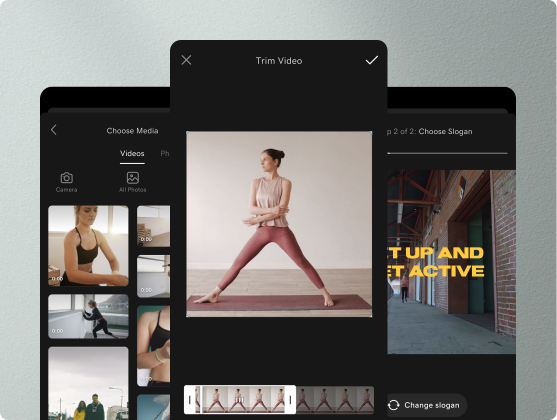 Create videos, powered by AI.
Our video editor's sophisticated algorithms allow you to create and post more videos instantly.
Take control – fine-tune your videos.
Experiment with licensed music and pre-designed transitions and add your brand logo, colors, and fonts quickly and easily.
How to make a video with GoDaddy Studio.
Select your own photos and video clips or browse millions from the GoDaddy Studio library. Then choose portrait, landscape, or square.

GoDaddy Studio will edit your photos and video with fonts, colors, and transitions to instantly create your custom video.

Make any last adjustments to your video. Once you're completely satisfied, download and share it on all your social media channels.
Instant Video
Video Made Easy
Instant Video Editor is loaded with powerful features.
Reach a wider audience by creating unique videos with our video editor's enhanced features.
One-click creation, powered by AI.
Automatic transitions and font selections.
Millions of graphics, videos, and stickers.
Fully licensed music tracks.
Unlimited video creation for FREE.
Suraiya J.


GoDaddy Guide
Frequently Asked Questions
Why choose GoDaddy Studio Instant Video Editor?
New social algorithms favor small businesses who share branded videos frequently, and consistently, to drive social engagement. There are certainly tools to help create professional videos, but these tools require a steep learning curve, and are full of complex choices that slow down creation. Whereas GoDaddy Studio's free Instant Video Editor enables anyone to instantly create branded videos consistently, at scale. 

GoDaddy Studio Instant Video is the perfect companion for anyone who wants to produce social media promo videos, product demos, or tutorial videos for their business or their brand online. Create custom, branded videos and get your content to the world instantly, with absolutely no prior video/editing experience. Just upload your images and video clips and our video editor does the rest. Next thing you know, you'll be turning heads online and boosting your social engagement. 
Is GoDaddy Studio Instant Video Editor really free?
Yes, our online video editor is indeed free. GoDaddy Studio comes with many free features like this one to help you start creating engaging content. You can convert this service to a paid Websites + Marketing plan at any time and get unlimited access to premium features like scheduling social posts, removing backgrounds, our full library of graphics, images, fonts, and videos, and many more Pro features.
Is GoDaddy's video app easy for beginners?
Yes. With GoDaddy Studio Instant Video Editor, there's virtually no learning curve. All you need to do is upload your photos and video clips or choose from 100s of video templates from our library, and our video editor's sophisticated algorithms do all the work. Using Machine Learning and AI, your photos and video clips will be edited together with pre-licensed audio tracks, text overlays, and transitions — resulting in a custom, branded video you can share anywhere online.
What kind of videos can you create using the Instant Video Editor?
Reveals 
Instantly turn your still photos and video clips into branded, day in the life,

behind-the-scenes videos your audience will love. 

Educational 
Create quick tutorials, hacks, and suggestion videos, all with licensed music.

Then let our free video editor add transitions, text, and the finishing touches.

Promotional
Share breaking news about new promotions, products, and services, and drive

higher engagement with branded videos you create yourself, instantly.