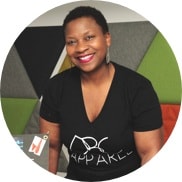 Cindy Epps
Cindy Epps is no stranger to entrepreneurship. She started her first business more than 15 years ago in San Francisco. After she moved to the Midwest, she was looking for a similar entrepreneurial community as she had in San Francisco and there she discovered the Empower by GoDaddy program.  

Cindy started DBC Apparel making custom neckties and bowties for women, men, children and recently adding pets as well. Cindy described her experience in the Empower by GoDaddy program as the place she found accountability to go out and make her dreams come true.
Kristel Valencia
In Kristel's own words, she's "Just a Mexican girl with a dream, a love for her culture, and a burning desire to leave a legacy behind for her son and to make her parents proud."

An event planner at Coca-Cola for years, Kristel always had the dream to start her own business. The daughter of Mexican immigrants, and proud of her culture and heritage, she noticed a glaring absence of any good Mexican coffee shops in Atlanta. 

Kristel graduated from Empower by GoDaddy in March and the timing couldn't have been more spot on. Kristel learned strategies to improve her website and social media presence. She is adapting her business to accommodate social distancing protocols by delivering her products to customers' doorsteps. She also partners with other local restauranteurs and Empower graduates to promote their food while delivering her drinks.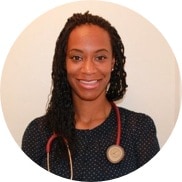 Abayomi Jones
For ten years, Yomi worked as a Primary Care Physician for the District of Columbia and Maryland's underserved communities before returning to her home state of California, where she was thrilled to learn she was pregnant with her first child. 

Her pregnancy would soon become her inspiration for establishing At First Glance, an affordable start-up ultrasound studio servicing the expecting mothers of her local community in East Bay California. While her dream was beginning to take off, she got word of the Empower by GoDaddy in partnership with the Renaissance Entrepreneurship Program. Due to its flexible online learning model, she enrolled in the marketing and SEO courses to help advance her business. 

"I gained more knowledge on how to market my ideas and fully understand my target audience while becoming more confident moving in the direction I wanted to go. Learning and understanding SEO actually helped me grow my business."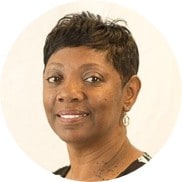 Lisa Moody
Lisa started Baby Basics of the Peninsula, an independent affiliate of national Baby Basics organization to bring diapers and needed supplies to working families. Serving working poor families with babies in East Palo Alto and Eastern Menlo Park, CA, the innovative program is run by social services providers in the service area. Since 2006, Baby Basics has built support relationships with more than 150 families and distributed over 500,000 diapers. 

Lisa joined the Empower by GoDaddy program to learn how to grow her online presence, better market her services and to share the impact Baby Basics is having on the community.
George Dakonsa
With a passion for social justice and a degree in Economics and Finance, George began his career in the Congo as a case manager, working closely with community members. He connected those seeking his help with resources to pursue employment, housing, green cards/citizenship, financial assistance and legal advice. As the Congo war grew closer, he began fearing for his life and fled to the United States, eventually landing in Cedar Rapids, Iowa where he reunited with a childhood friend. 

Immersion in a new country was not so easy for George and he quickly learned how hard the journey was for so many refugees and immigrants. Learning a new language, experiencing unfamiliar cultures and determining a path forward all propelled him to help others and start his own nonprofit. He wanted to break down barriers and find ways to establish easier transitions for others like him, but he needed a business plan and a vision. 

After discussing this idea with a close confidant, he was introduced to the Empower by GoDaddy program where he embraced eight weeks of classes, began to build his business plan, met peer entrepreneurs and gained new support networks.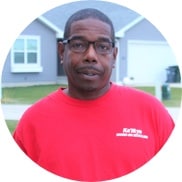 Meril Bailey
At just 14-years-old, Meril spent his summers assisting his neighbors, the Williams family, with their local car business. As the owners of a detail shop that repaired used cars for resale, he joined their team and quickly learned how to wash engines, spray paint car bodies and ultimately, focus on the details. 

For the summers to come, he continued to work at their shop and fell in love with not only the hard work, but the ability to put smiles on customers faces. As he got older, this passion would eventually lead him in the direction of opening his own shop. KaMya's Hands On Detailing is his car detailing and cleaning service that travels to his customers in the same city where he got his start. In the pursuit of success, he joined the Empower by GoDaddy program.

With an interest in building his business idea with proper trainings, tools and peer connections, he joined the program. Meril embraced the marketing and SEO courses building critical knowledge to propel his business.