Start your domain name search
GoDaddy is the global leader in domains and 20+ million customers trust us with 84+ million domains.
Domains include free privacy protection forever.**
Award-winning customer service.
Starting at
‪$0.99*‬
On sale - Save
was ‪$39.99*‬

Starting at
‪$14.99*‬
On sale - Save
was ‪$19.99*‬
Starting at
‪$6.99‬
On sale - Save
was ‪$21.99‬
Starting at
‪$1.99*‬
On sale - Save
was ‪$44.99*‬
Starting at
‪$0.01*‬
On sale - Save
was ‪$18.99*‬

2-year purchase required. 2nd year billed at ‪$18.99*‬
Starting at
‪$0.01‬
On sale - Save
was ‪$34.99‬

Starting at
‪$4.99*‬
On sale - Save
was ‪$26.99*‬
Starting at
‪$0.99*‬
On sale - Save
was ‪$15.99*‬
Find available domains with these new extensions.
Trusted by Millions
20+ million customers trust us with their domains. They must know something.
Experts Ready
Experts are ready, and they love to get your call.
Low Prices & Huge Selection
Low prices and a huge selection. Who doesn't love that?
New! Control your online identity with a
Personal Domain
. Free forwarding to your Facebook, LinkedIn, Tumblr or Twitter page. No technical skills required.
Simple domain set up. You don't need any technical skills.
Up to 100 subdomains to create a custom web address.
Real-time monitoring to make sure you're always up and running.
Quick, simple tools to forward your domains to any existing website.
World-class support from our web pros standing by ready to assist.
Why choose GoDaddy?
With 84+ million domains under management, we have more experience than anyone. We'll make sure you find the right domain and that it's got a secure home online.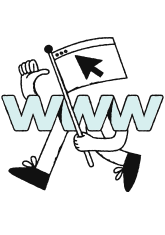 World's largest registrar
More people trust us than any other domain provider. Since the right domain name is important, you want to choose the perfect one. Go with the world's largest registrar.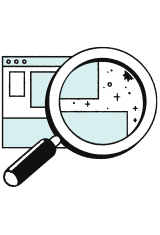 Enormous selection
Every time you enter a name in our domain search box, our powerful engine searches the web's enormous pool of names. There's no better place to find the right domain name for your business.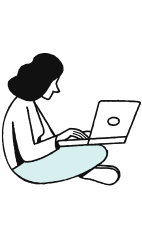 Award-winning support
Stumped by. . .anything? Our smart, friendly domain experts are here to help. Call them at 1-480-366-3549
Hundreds of great new domains join .com, .net, and .org
Now available
.fun
Everyone deserves to have a little .fun
‪$0.99*‬
On sale - Save
was ‪$29.99*‬
Now available
.life
Keep it positive with .life
‪$3.99*‬
On sale - Save
was ‪$41.99*‬
Now available
.vip
Treat every customer like a .vip
‪$6.99*‬
On sale - Save
was ‪$21.99*‬
Featured Domain Extensions
Domain Privacy & Protection
Free privacy protection, forever.
GoDaddy domains include free privacy protection** to guard your personal info by replacing it with proxy info in the public WHOIS directory. We also prevent spam with private email for domain inquiries. 

Plus, our Full and Ultimate Domain Protection plans include protection against domain hijackers and prevention of honest mistakes like accidental expirations and transfers. They also guard against unauthorized access.
How do I search for a domain name?

Simply enter the web address you want to register into the search box. If the name you entered has already been registered, we'll list any available alternatives. If the domain is available, follow the on-screen instructions to complete the registration process.
Can I get help to find a domain?

Absolutely! GoDaddy's domain name search tool can assist you by offering suggestions and other alternatives to any domain you look for.
Is there a limit on how long or short my domain can be?

Typically, there is a limit to a domain length, with the minimum being 1 character and the maximum being 63 characters. Ideally, you want your domain name to accurately reflect your brand, whether it's personal or business-oriented. We provide

some guidelines

for picking a great domain.  
How do I check if a domain is available?

To check if a domain name is available, just type it in GoDaddy's search bar and we'll tell you immediately if someone else already owns it.
If it's taken, you can search for your domain name using our WHOIS Lookup.
Or try our Domain Broker Service, where we can negotiate acquiring the domain from its current owner.

We also offer a Domain Backorder service, where you purchase a backorder credit to give you a chance to get the domain you want when it goes to auction.
Can I purchase any domain extension?

A handful of domains will have restrictions on them, which means you can only purchase them if you meet or exceed certain criteria or have authorization (some examples are .gov, .edu and .mil). But most extensions are available to everyone. In fact, most country code Top Level Domains

ccTLDs

are available for anyone to purchase, even if you don't reside in the country code in question.
How do I get a free domain name?

Purchase an annual

Web Hosting

plan or any annual

Managed WordPress

plan by GoDaddy and you'll automatically qualify for a free domain.

Once you click Add to Cart for a hosting or WordPress plan, you'll be given the option to select monthly or annual terms. Make sure to choose an annual term if you want to get the free domain.

Click Continue with These Options at the bottom of the page to move on to the next step. This is where you'll see a search bar to look for the domain name you want.

Once you've found the name you want, just add the domain to your cart and continue to checkout.
Disclaimers
Sale/introductory pricing valid for the initial purchase term only. Product renewal pricing subject to change.
* Plus applicable taxes and fees, including ICANN fee.
** Due to registry restrictions, some domains are not eligible for privacy protection. Please see the Domain Name Proxy Agreement for details.
Third-party logos and marks are registered trademarks of their respective owners. All rights reserved.