Domain Transfer
Give your domain the home it deserves.
Transfer your .com for $13.10. Includes free registration for a year.**
Transferring multiple domains? 
Get started now.
Already have your authorization code? 

GoDaddy is the global leader in domains and 20+ million customers trust us with 84+ million domains.
Domains include free basic privacy protection forever.***
Award-winning phone and chat support. Talk to a real person in your preferred language.
Why transfer domains to GoDaddy.
With 84+ million domains registered, we're the world leader and know how to take care of your domains. If your current domain provider isn't giving you the pricing, support and service you need, you want to consolidate your properties or it's just time for a change — we can help. Our goal is to make the transfer process as simple as possible so that you can get on with more important things in your life.
Automatic. No tech skills required.
Our transfer process is automated, fast and risk-free, so you can be up and running quickly. Moving your domain happens mostly in the background, leaving you with more time to work on your next big thing.
Centralize multiple domains.
If you manage multiple domains, having them centralized with one provider can simplify life. We make the process simple and stress-free.
Management made easy.
Subdomains? Forwarding? We do all that and more. Plus, our domain management tools are straightforward — everyone can use them. 
Always up to date.
We monitor your domains in real time to make sure your sites are always up and running.
Worldwide support.
You're not limited to .com. Choose from a wide variety of domain names in multiple languages and extensions, as well as helpful human support wherever you are.
Bulk discounts.
You can get up to 31% off when you register or transfer six or more .com domains at once.
Transferring a domain to GoDaddy is simple.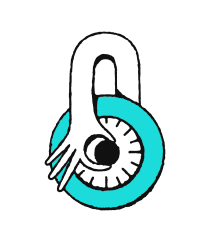 Step 1
Unlock the domain you want to transfer at your current registrar.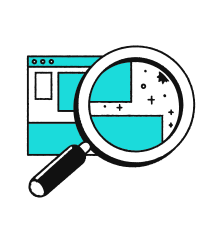 Step 2
Search for your domain using the GoDaddy transfer tool.
Step 3
Enter your authorization code to confirm the transfer.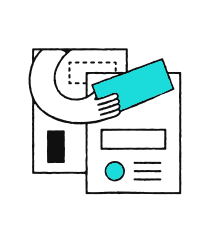 Step 4
Most domain transfers complete in 5-7 days.
Transfer your email.
It's simple for our experts to transfer your emails, contacts, attachments and folders for you. Best of all, they do it in the background whenever it's convenient for you, so there's no disruption or downtime to your email account.
Transfer your website.
You can migrate your site to GoDaddy in just one click. Either move it to your domain name or put it on a temporary domain, then just do a quick review and you're ready to publish.
Wade M.
GoDaddy Guide

We love to help. Seriously.
Still not sure what you need? Give us a call. We're happy to help, even if you're not a customer. Call us at (09) 975-9407 and we'll chat — or get back to you as soon as we can.
Why should I transfer my domains to GoDaddy?

At GoDaddy, Domain transfers are charged per name at a flat fee, so you'll pay nothing beyond this initial cost and ICANN registration, where appropriate. We also let you keep any time left on your current registrations — and throw in a free year of registration for each transfer*. Depending on how many domains you're moving, this could add up to significant savings.
How do I transfer domains to GoDaddy?

Transferring domains to GoDaddy is simple.

Unlock the domain name you'd like to transfer with your current registrar.

Get an authorization (also known as an EPP code or transfer key) from your current registrar. This isn't necessary in all cases, such as when transferring country-code domain (ccTLDs). If the authorization code isn't shown in your account manager, ask your current registrar to email them to you.

Verify contact information on your domain name. The administrator's contact information may be used by your current registrar during the transfer process.

You can transfer up to 500 of your domains to GoDaddy at once in our bulk domain transfer tool. If the extension you'd like to transfer isn't listed, you can't transfer that domain name to us.

Please note there are special instructions for transferring country-code domains to GoDaddy.
Are there any limits on when I can transfer my domains?

Domains can be transferred almost any time. However, ICANN prohibits domain transfers within 60 days of registration or prior transfer (.au excepted). ICANN policy. 

Please note there are special instructions for transferring .uk, .ca, .eu, .es, .se and .au domain names to GoDaddy.
Can I check the progress of my domain transfers?

Absolutely. Track the progress of your transfers by following these steps:

Log in to your GoDaddy Transfers Page.
Select Transfers In if the domain is moving to your account. Or, select Transfers Out if the domain is moving from your account.
Select the different tabs to review the details for domains in a particular status. Or, search for your domain in the search bar.
Some statuses require you to take action, and that'll show next to the domain. Check out our guide on domain statuses to help you move forward with your transfer.

You'll see confirmation that your changes have been accepted. Domain transfers usually take 5 to 7 days to complete.
What, and when, will I be charged to maintain my domain?

Upon the expiration of your domain, you will be charged annually to maintain the domain. The price is the then-current annual retail price applicable to the domain.
Disclaimers
* Plus applicable taxes and fees, including ICANN fee.
** The TLDs .ai, .at, .au, .br, .co.uk, .co.za, .cz, .es, .eu, .gg, .gs, .jp, .la, .me.uk, .ms, .nl, .nz, .org.uk, .se and .uk do not include free registration.
*** Privacy protection applies for the life of the applicable domain purchased. Due to registry restrictions, some domains are not eligible for privacy protection. Please see Domain Name Proxy Agreement for details.
Domains with bulk pricing do not qualify for additional promotional discounts.

Third-party logos and marks are registered trademarks of their respective owners. All rights reserved.