Your new website awaits.
Pick your path to a brand-new website with one of our site creation options. Whether you're designing it yourself or leaving it to the experts, we have what you need to get the website you want.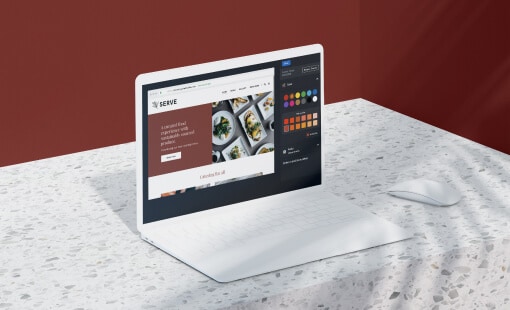 Create a Site With Websites + Marketing
Compare the best website builders for 2023 and see how our designer-made templates make it easy to create your perfect website. While our built-in marketing tools help your business get found in all the right places.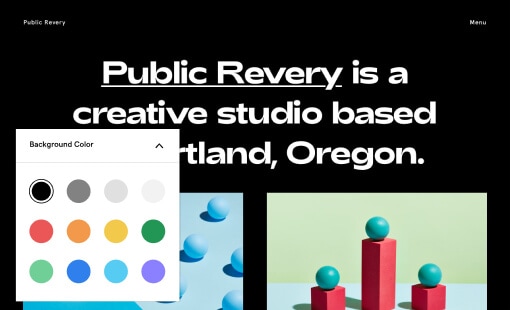 Create a WordPress Website
If you're looking to customize everything down to the pixel, a WordPress site is the perfect solution for you. You create the site, but we'll take care of the hosting, maintenance and software updates.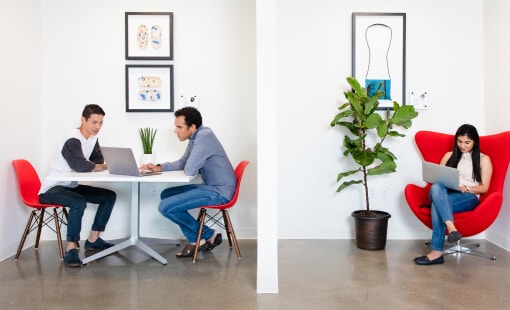 Let our experts build your starter website.
Our team of design experts will create a site that's affordable, professional, and perfectly suited to your vision. Work with a dedicated web expert every step of the way to make sure your site looks amazing.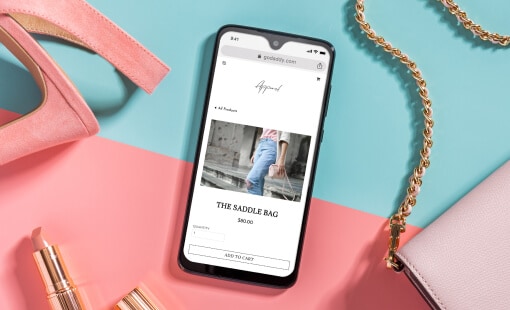 Sell With Websites + Marketing
Whether you're selling products, services or digital goods, we've got you covered. Get a website with an online store that's simple to set up, looks great and lets you sell everywhere, while still managing it all from one place.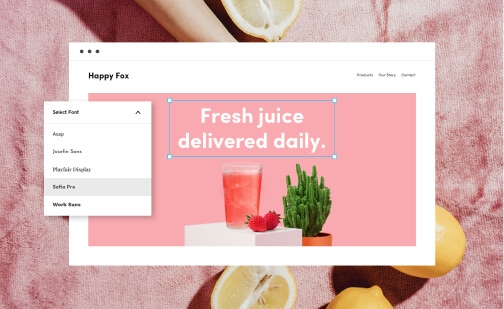 Sell With WordPress + WooCommerce
A WordPress website coupled with an online store powered by WooCommerce gives you endless possibilities for growth. From payments to product displays, you can customize virtually everything.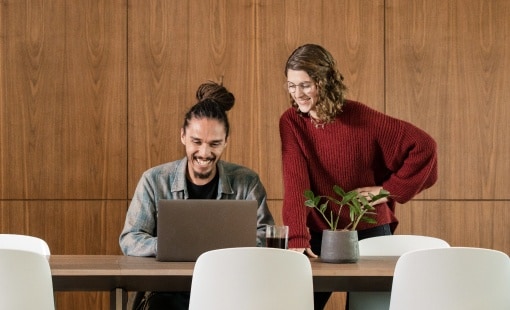 Hire a Pro to Build Your Store
Save time and get peace of mind by trusting our pros to create an online store for you. We'll do the heavy lifting so you can get to the good stuff — like watching your business take off.
NEW
GoDaddy Payments
Meet the fast, secure way to get paid.
Introducing GoDaddy Payments, a seamless, secure payment processor that gives your customers more ways to pay, and you a faster way to get paid — we're talking next-business-day fast. Now available in WordPress and Online Store builder. 
Marketing Tools
Let 'em know you're open for business.
Get these marketing tools included in select Websites + Marketing plans — or pick what you want and buy separately. Whatever you choose, it'll help spread the word in no time.
Digital Marketing Suite
Not only does Marketing Suite help you get found on Google and manage social media and reviews from one spot, it also offers industry-specific business advice, so you always know what to work on next.  
Search Engine Optimization by pros
If you don't have the time or patience to master the ever-changing world of SEO, don't worry. We know people that actually like it, and they're standing by to take you to the top of the search results.
Digital Marketing Services
Leave it to our digital marketing experts to get your brand noticed. We'll help refine
your brand's voice and personality to deliver an action plan

driven by social media and email campaigns.
Trusted by 21+ million customers around the world.
The website builder was so easy to use…
The website builder was so easy to use and what I couldn't figure out support staff assisting me was extremely helpful. Great products and easy to use.
Adam Mortera
Go daddy is great service
Go daddy is great service! Easy to get website domain, easy website builder it is very user friendly and if so need extra help and call in they are both professional and courteous. Eli solved my issue in a flash. Highly recommend
Purple Lady
Great Service, Great Pricing!
I've been using GoDaddy for years, always a helpful staff, easy site to navigate and fast, friendly service! When shopping for a website or anything related, don't look any further than GoDaddy!
Mel Regenwether
User-friendly site and great customer service
GoDaddy is a user-friendly site with great customer service. It offers good versatility and an attractive presentation when set up. If I were to create another website, I'd definitely use GoDaddy.
Sherry Myers
Excellent support team for my website…
Excellent support team for my website changes. Most often the changes are made as I am on the line!!! Thank you guys!
Karisa Wright
I had to transfer my website to my own…
I had to transfer my website to my own name and account, and godaddy's help was superb, It was a joy speaking to the representative!
Justo Almario
I love my Godaddy website
I love my Godaddy website. The help I get along the way has been excellent. They are so helpful and always there for me!
Countryluvstore
The support staff at GoDaddy are readily available and supportive.
The support staff at GoDaddy are readily available, and very supportive as I was building my website and felt like a fish out of water! No matter whom I got on the end of the phone, they were brilliant. HIGHLY recommend GoDaddy, thanks to you all!
Sandy Douglas
GoDaddy has met all my small business…
GoDaddy has met all my small business needs. Marketing is so accessible and easy through GoDaddy. I even built my own website, which is not something I ever thought I'd be able to do, but the tools made it so user friendly!
Abby Gagerman
Matt took the time to monitor my CPU…
Matt took the time to monitor my CPU spike as I deactivated each WordPress plugin. Now I can update super fast, and I like the way my website looks and feels without all the plugins I was using.
Dean McAdams
We love to help. Seriously.
Still not sure what you need? Give us a call. We're happy to help, even if you're not a customer. Call us at 1-480-366-3546 and we'll chat — or get back to you as soon as we can.
Why go with GoDaddy for my website?
Great question. No matter which website creation tool you choose, we'll never leave you hanging when it comes to the important stuff like: 

Security
We're known for our reliable, fast and secure hosting. Plus, select plans offer SSL certificates to keep you and your customers' info safe.  
Design
We create designs for the modern world that look great on any device.  
Ecommerce
From setup to checkout, our ecommerce solutions have everything you need to sell online.  
Real support
Our GoDaddy Guides are some of the friendliest and most knowledgeable people you'll ever meet. Enjoy our award-winning support from actual humans.
Everything in one place.
You might only want the basic stuff now, but we have everything you need to succeed online.  That's why we make it easy to integrate and add on more tools as your business grows. 
What are my options for creating a website?
You have two options: You can make a website yourself with Website Builder or Managed WordPress, or hire a professional. The do-it-yourself route is designed to be as simple as possible, but if you'd rather someone else do it for you, we can do that. We'll set you up with a designer that can get a basic site online quickly and easily. It costs more, but if you don't have the time or desire to do it yourself, it's worth the investment. 
Which website creation tool should I choose?
Here's a quick refresher on each tool:  

Website Builder
Use this if you need a website created quickly and easily.
The modular editor in the tool lets you add entire sections to pages with a few clicks.
You don't have to worry about design. Pre-built, industry-specific templates keep it looking professional.
Managed WordPress
Use this if you need a highly customized site and enjoy the freedom to change every detail.
WordPress lets you take your website with you if you change hosting providers.
If you're going to work with a designer, WordPress is an industry standard that most web professionals are familiar with.  
How much does it cost to create a website myself with one of GoDaddy's site creation tools?
How would I use GoDaddy Website Builder?
What if I want to create an advanced website myself?
If you're looking for a way to make a highly customized website, WordPress is the way to go. It lets you create a powerful website by using themes, inserting your own custom code and adding plugins developed by other users. It takes a little more skill, but it's the world's most popular site-building tool for a reason.  

Learn more about Managed WordPress
How long does it take to create my website?
With Website Builder, it can take less than hour to create a basic website. The more details and content you add, the more time it'll take. 

 If you create your website using WordPress, the time it takes to complete it will depend on your skill level and the features you add. You can opt for pre-built themes that will get your site up quickly, or you can spend more time customizing every aspect of your site. If you're not familiar with WordPress, be prepared for a learning curve that may add a few hours to the process.
Can I transfer my site to another hosting provider in the future?
It depends on which tool you decide to create your website with.
Website Builder does not allow you to take your website with you.
WordPress allows you to take your website files with you and install them on another hosting provider.