Topic Options
Mark Topic as New

Mark Topic as Read

Float this Topic for Current User

Bookmark

Subscribe
Community Manager
Mark as New

Bookmark

Subscribe

Mute
Start Here: Finding Your Way Around
Hiya! I'm Andy, one of the Community Managers at GoDaddy. Nice to meet you.
This post should help you get up and running with the GoDaddy Community forums. It's divided into a bunch of sub-sections, which you can jump to using the links below:
What is the GoDaddy Community?
The GoDaddy Community forums are a place where our customers can come together. It's a place to learn & find help from others, share your knowledge, demonstrate your expertise, and hopefully have some fun in the process.
At launch our Community forums live under the Help section of our site. We want to be clear, though, that the forums and Help section are two different things.
Let me explain:
Our Help section contains support content written by GoDaddy. It's mostly high-level and focused on supporting our products, e.g. managing domains.
The Community forums contains content written by our members. You can certainly ask for help with products, but you can also ask for help with very specific issues, e.g. mapping a subdomain to a specific service. You can also dive into broader topics, e.g. best practices for running an online store, or advice on choosing a domain name.
Who are the Community Founders?
The Community Founders are earlybird members who volunteered to contribute to the Community's pre-launch phase.
How were they chosen? Back in January we reached out to thousands of GoDaddy customers. Those who RSVP'd (and met some basic criteria, e.g. geography) were invited to become Community Founders.
You can identify Founders by looking for the small green star next to their name:
First Steps: Activating Your Community Profile
To activate your community profile you'll need to log in through the community. If you're already logged in to your account, head to the GoDaddy.com website and log out.

Next, make sure your location and language is set to United States - English.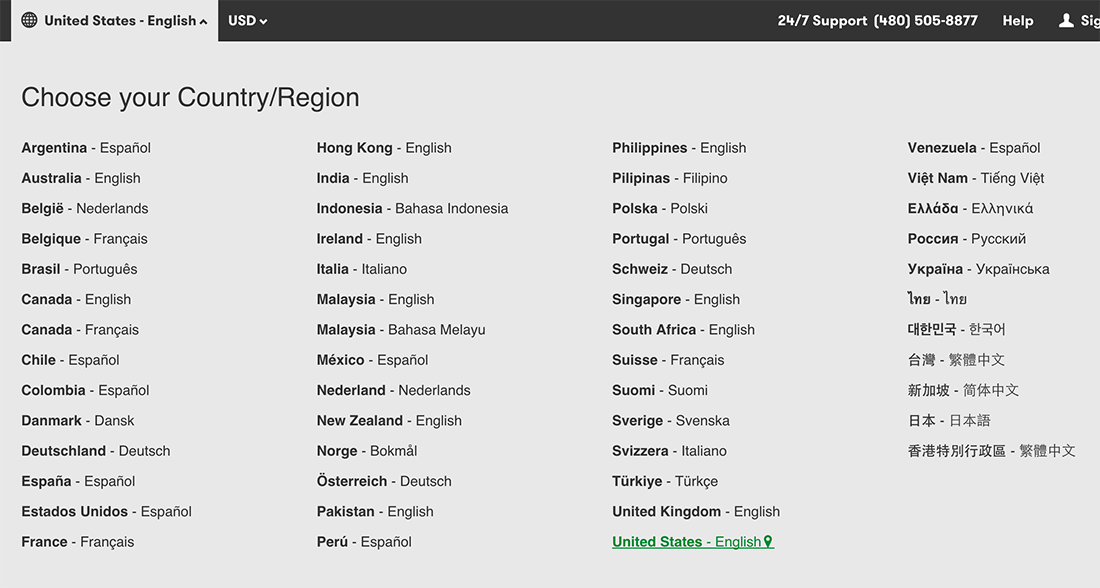 Once that's done, head to www.godaddy.com/community/. Click Hello in the top-right corner, then select Sign In.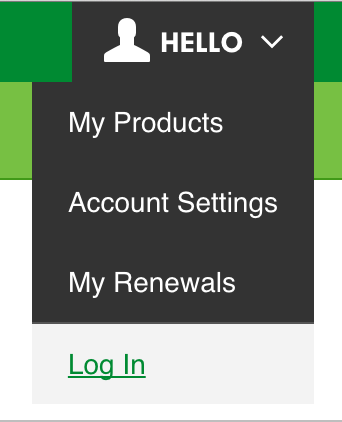 After you've signed in, you'll be prompted to choose a Community username.
The Community username is how you'll be identified within the community. You won't be able to change it later, so put some thought into it.
Three things to keep in mind:
For security, don't use your customer number or GoDaddy.com login as your forum username. Remember that it'll be publicly visible.
Don't include anything in your username that may mislead other members into thinking you're a GoDaddy employee or representative.
Choose a name that represents you. Could be your real name, your business name, or a pseudonym.
Updating Your Profile & Add a Signature
In the sidebar, click the Settings link.
This'll take you to the My Settings screen, where you can fill in your personal profile information.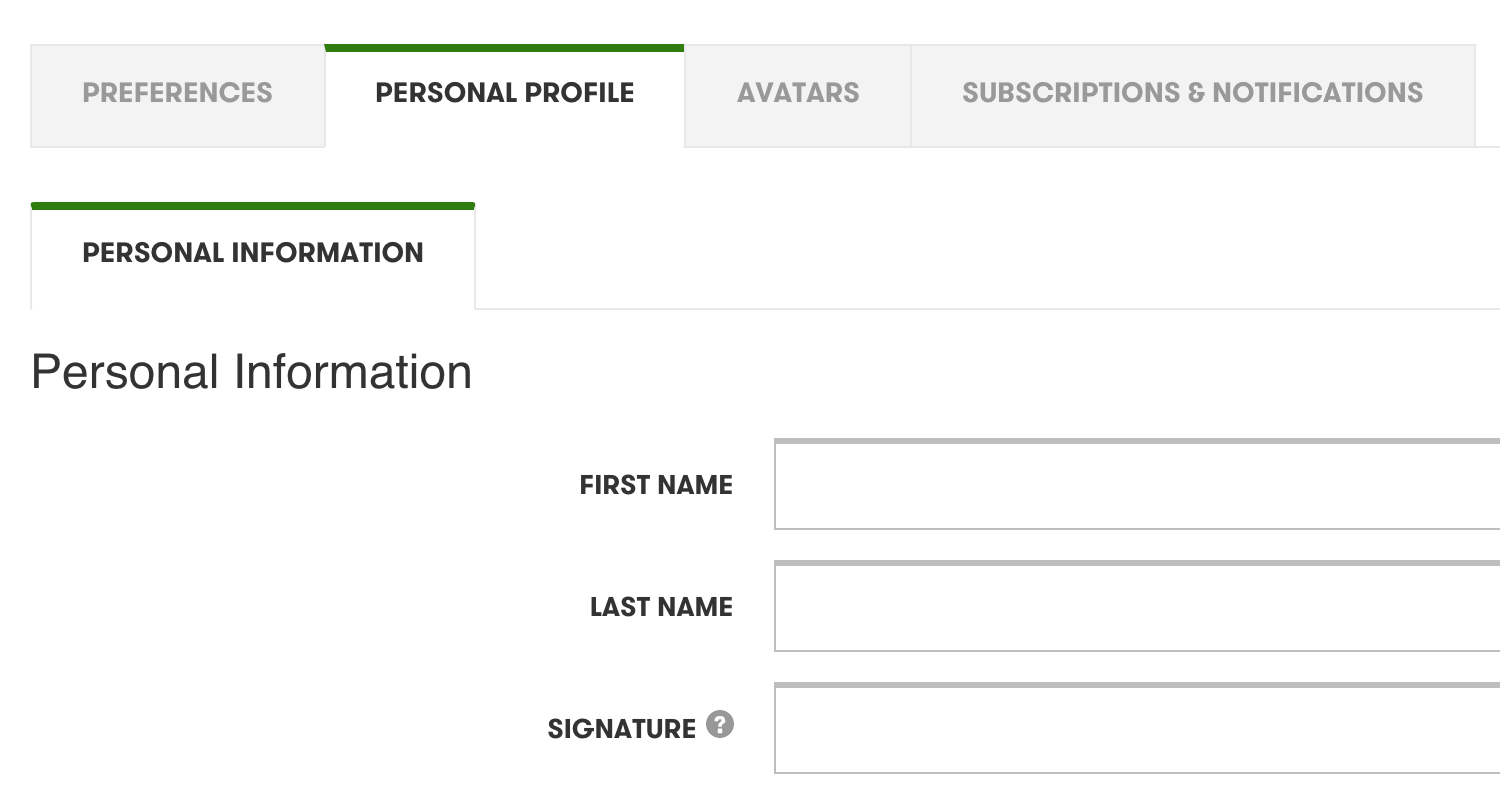 At the moment none of these details are shown publicly except for your Signature.

Your Signature is appended to every post you make on the Community forums. You can use basic HTML, including formatting, links, and images. Keep it brief, e.g. a short byline or links to your social media profiles.
Read The Community Guidelines
After you've set up your signature, head over to the Announcements forum. This is where you'll find important updates from the GoDaddy Community team, along with ongoing introductions from new members.
The Community Guidelines are a set of policies and expectations for community behaviour. Our guidelines will evolve over time as membership grows and new circumstances are encountered.
Give them a read, and be sure to check back now and again for new updates.
Create Your First Thread: Introduce Yourself
In the Welcome forum, click Start A Topic.

Enter a post title. Maybe a warm greeting or a witty one-liner to break the ice?

Next is the post content. You can use the Editor or switch over to the HTML view if you prefer writing markup.
Tell everyone a bit about yourself - who you are, what you're interested in, and what you're hoping to get out of the Community.

Tip: Review what you've written. Is your spelling correct? Are you using paragraphs to make your post readable? Details like this all play a role in ensuring you make a good impression on other Community members.
If you're happy with what you've written, click Post.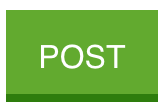 Kudos & Recognition
As you explore the Community forums, you'll likely come across helpful, inspiring, entertaining, or just plain ol' awesome posts. You can show your appreciation or support for these posts by clicking the Kudos button at the bottom of the post.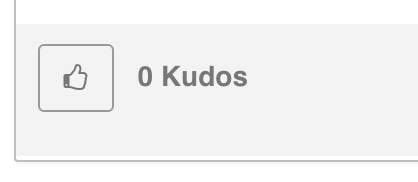 As members accumulate Kudos their recognition builds within the Community. This recognition appears in a few different ways, depending on specific actions and activities:
Leaderboards show which members have received the most Kudos, either across all forums (visible on the Community index sidebar) or in particular forums (also in the sidebar). The Leaderboards reset each week.
Ranks are titles granted to members as they gain recognition, e.g. by creating posts, replying to posts, accepting answers as solutions to your initial post and receiving Kudos from other people. Ranks are displayed next to members' usernames.

Badges are awarded to members for meeting certain criteria or belonging to certain groups. For example, Community Founders (our early bird members) and GoDaddy Pros (members of the Pro program) have distinct badges.
Members have asked us if badges will be rewarded for expertise in specific areas. We like that idea and will give more consideration for the future as the Community grows.
Reporting Content
While we have a team of GoDaddy employees moderating the Community forums, you can help point them in the right direction by flagging inappropriate content.
This can range from minor issues, like threads created in the wrong forum, to major, major issues, like posts that violate our Community Guidelines.
To report a post, click the ellipses ("options") icon in the top corner of a post. From the menu, select Report Inappropriate Content.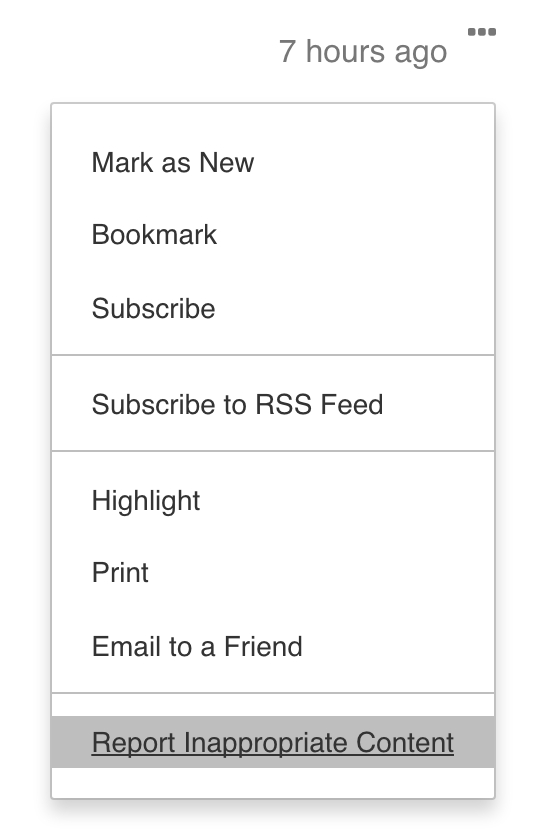 You'll be asked to provide a reason for the report.

Click Notify Moderator to submit the report.

This sends a notification to the Moderator team.
Tips for Asking Questions
There's a bit of an art to finding help in community forums. Here are some tips to get you going. Give them a read before you jump in and post your questions. 🙂 (Have a tip that you'd like to add to this list? Send me a private message!)
Start with a search. Your question may already be answered, either in the forums or in the Help documentation. Tip: If you're getting an error message, include it in your search.
Don't hijack existing threads. If you can't find a solution for the problem you're having, start a new thread with your question. This keeps discussions focused on specific issues.
Post in the appropriate forum. If you're unsure about which forum is the "right" forum for your post, read the descriptions.
Use meaningful post titles. A good rule of thumb: Include the technology you need help with (be as specific as you can), and the unexpected behaviour you're experiencing. e.g. "WordPress 4.4 - Can't edit posts." Don't write your title in ALL CAPS, and don't try to prioritize yourself before others with "Urgent", etc. in your title.
Label & tag your post. Select the "Question" label so folks know you're looking for help. For tagging, a good rule of thumb is to use the names of any products (e.g. Website Builder), code languages (e.g. HTML), or tools (e.g. Google Analytics) that are relevant to your question.
Describe your goal. What are you trying to accomplish? There may be other ways to get it done than what you're currently attempting. "You're asking about the step, but the path is wrong."
Provide some context. Clearly describe the issue that you're having. Tell us what technology you're using (e.g. Google Chrome on Windows 10, or Mozilla Firefox on Mac). Even better, tell us what steps we can take to reproduce the problem you're having.
Take your time. Hasty questions get hasty responses. Substantial, interesting, and thought-provoking questions are more interesting for others to answer than passively demanding help.
Be polite. You're asking other people to voluntarily help you.
Follow up on replies. Help others help you! You'll likely be asked follow-up clarification questions. Share your progress. Let us know what solutions you've already tried. What worked? What didn't work?
Share your solutions. Don't just reply with "I fixed the problem". Let everyone else know how you fixed the problem. (You're more likely to get kudos for it, too!)
Further reading, if you're so inclined:
Answering Questions: How can you help?
Contribute! If you know the answer to a question, post a reply. Answering questions -- even if it's just pointing people in the right direction -- helps others solve problems, earns you kudos, and gets you recognized for your expertise.
Tips for writing stellar answers:
Check the Unanswered Topics in the sidebar for new questions.
Write comprehensive answers with detail and clarity.
Proofread your answers. Pay attention to spelling, grammar, and formatting.
Share your work! Cross-post your answers to your blog and social media.
If you'd like to point to a different resource, e.g. an article posted elsewhere on the web, try this instead: summarize the resource, i.e. list the takeaways or important points, and link back to the source. This makes your post more useful for future readers, while also giving credit to the original author.
***
Have we missed anything? Is there a point you'd like to see addressed? Reply to this post with your suggestions!