Your new website awaits.
Pick your path to a brand-new website with one of our site creation options. Whether you're just getting started or already on your way up, we have what you need to get the website you want.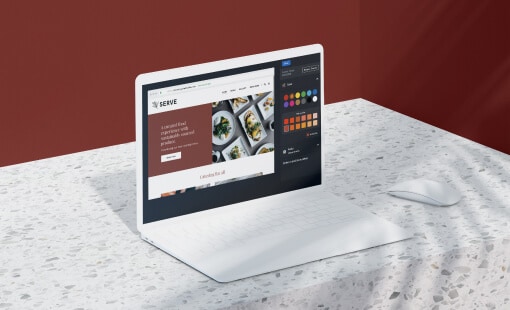 Create a Site With Websites + Marketing
Our Website Builder's designer-made templates make it easy to create the site you've always wanted in minutes, while built-in marketing tools help your business get found in all the right places.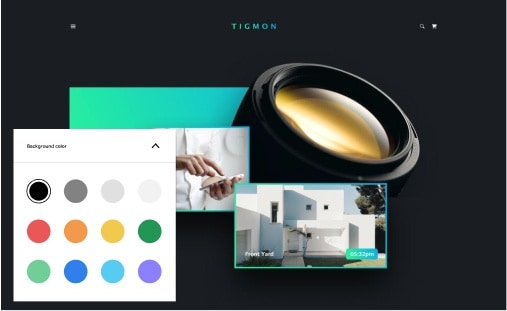 Create a WordPress Website
If you're looking to customize everything down to the pixel, a WordPress site is the perfect solution for you. You create the site, but we'll take care of the hosting, maintenance and software updates.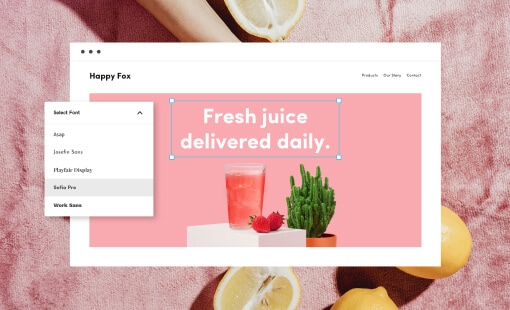 Sell With WordPress + WooCommerce
A WordPress website coupled with an online store powered by WooCommerce gives you endless possibilities for growth. From payments to product displays, you can customize virtually everything.
Marketing Tools
Let 'em know you're open for business.
Get these marketing tools included in select Websites + Marketing plans — or pick what you want and buy separately. Whatever you choose, it'll help spread the word in no time.
Digital Marketing Suite
Not only does Marketing Suite help you get found on Google and manage social media and reviews from one spot, it also offers industry-specific business advice, so you always know what to work on next.  
We love to help. Seriously.
Still not sure what you need? Give us a call. We're happy to help, even if you're not a customer. Call us at 03-3741565 and we'll chat — or get back to you as soon as we can.
Why go with GoDaddy for my website?
Great question. No matter which website creation tool you choose, we'll never leave you hanging when it comes to the important stuff like: 

Security
We're known for our reliable, fast and secure hosting. Plus, select plans offer SSL certificates to keep you and your customers' info safe.  
Design
We create designs for the modern world that look great on any device.  

 
Real support
Our GoDaddy Guides are some of the friendliest and most knowledgeable people you'll ever meet. Enjoy our award-winning support from actual humans.
Everything in one place.
You might only want the basic stuff now, but we have everything you need to succeed online.  That's why we make it easy to integrate and add on more tools as your business grows. 
Which website creation tool should I choose?
Here's a quick refresher on each tool:  

Website Builder
Use this if you need a website created quickly and easily.
The modular editor in the tool lets you add entire sections to pages with a few clicks.
You don't have to worry about design. Pre-built, industry-specific templates keep it looking professional.
Managed WordPress
Use this if you need a highly customized site and enjoy the freedom to change every detail.
WordPress lets you take your website with you if you change hosting providers.
If you're going to work with a designer, WordPress is an industry standard that most web professionals are familiar with.  
How much does it cost to create a website myself with one of GoDaddy's site creation tools?
How would I use GoDaddy Website Builder?
What if I want to create an advanced website myself?
If you're looking for a way to make a highly customized website, WordPress is the way to go. It lets you create a powerful website by using themes, inserting your own custom code and adding plugins developed by other users. It takes a little more skill, but it's the world's most popular site-building tool for a reason.  

Learn more about Managed WordPress
How long does it take to create my website?
With Website Builder, it can take less than hour to create a basic website. The more details and content you add, the more time it'll take. 

 If you create your website using WordPress, the time it takes to complete it will depend on your skill level and the features you add. You can opt for pre-built themes that will get your site up quickly, or you can spend more time customizing every aspect of your site. If you're not familiar with WordPress, be prepared for a learning curve that may add a few hours to the process.
Can I transfer my site to another hosting provider in the future?
It depends on which tool you decide to create your website with.
Website Builder does not allow you to take your website with you.
WordPress allows you to take your website files with you and install them on another hosting provider.