Diverse teams make us better
Nurturing a culture of diversity and inclusion is woven into our fabric of GoDaddy. Employees' unique experiences enrich everything we do. And at the end of the day, diverse teams make us better. Our Employee Resource Groups (ERGs) are a critical part of what fosters our culture of inclusivity. Our employee-led groups formed around a common mission. Each ERG is open to all employees. Allyship is an important part of our ERGs and being a part of GoDaddy.
Abilities in Tech
GoDaddy Abilities supports our employees and their families with special needs. This group is driven to create an inclusive future and welcome new ideas that promote diversity. GoDaddy Abilities' goal is to change "challenge" into success" and spark positive conversation around special needs to create an environment of understanding. Additionally, it helps folks connect to the resources they need to thrive.
Asians in Tech
Seeking to establish a dynamic presence in the Asian American community, GD Asians participates in conversations that empower the Asian American culture and instill the positive impact and presence we have at GoDaddy. Its goal is to promote GoDaddy as a multicultural organization by further attracting other Asian Americans to our diverse, fun and engaging environment.
Black in Tech
Aiming to assist in recruiting, hiring and advancement, GDBIT is preparing the community, both internal and external, young and experienced, with additional knowledge and skills needed for a successful career. GDBIT provides employees with continued career development through a diverse speaker series, ever-increasing network of employees and a shared desire for inclusion.
Entrepreneurs in Tech
The mission of Entrepreneurs in Tech is to create a shared space for employees who have a side hustle to learn from one another, access resources and get the needed support for working full time and running their own business.
Fitness in Tech
GDFIT  brings GoDaddy employees together to promote a healthy mindset and lifestyle through energizing movement, motivational wisdom, teamwork and determination. It sponsors events in many areas, including team sports, running, yoga, hiking, meditation and healthy eating. By creating opportunities to get active and get informed, GDFIT fosters a supportive and health-inspired culture. 
GoDaddy Green
Dedicated to raising awareness and educating employees about environmental issues, fostering community and inspiring our workforce to make more sustainable decisions.
New Graduates
Created for those new in their career, GD Grad helps new employees right out of school learn the corporate ropes and fully engage in our vibrant and active community. Get the most out of your experience at GoDaddy, and play a part in making an inclusive and encouraging workplace environment. 
LatinX in Tech
GoDaddy LatinX in Technology (GDLIT) focuses on facilitating career path avenues and advancement for employees while building awareness of Latinx initiatives and contributing to the broader discussion around diversity. The group promotes GoDaddy as a multicultural organization and further attract LatinXs to work in a culturally diverse environment. Additionally, it provides personal and professional development through peer mentoring, volunteerism and community involvement.
United (LGBTQ+)
Designed to ensure that within the walls of our company, everyone is able to be themself, feels safe and is informed with regard to issues relating to the Lesbian, Gay, Bisexual, Transgender and Queer communities, GD UNITED identifies opportunities for GoDaddy to engage LGBT consumers and recruit LGBT employees. We provide internal education, community partnership, rainbow roadshows and guest speakers.
Veterans in Tech
A welcoming, vibrant community of those with the shared experience and values of military service, GDVET promotes career development and continued skill development of veterans at GoDaddy, particularly in technology, engineering and general business disciplines. GDVET proudly brings mentorship programs, buddy systems and a quarterly speaker series to support those who have served and their allies.
Women in Tech
GoDaddy Women in Technology is an inclusive community that empowers our women to connect, learn and grow. We provide a network of support, tools, learning opportunities, and visibility into what it's like to be a woman at GoDaddy.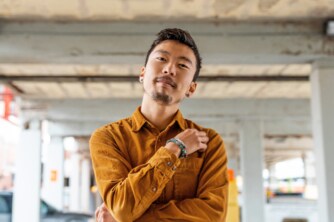 Made in America
A GoDaddy series sharing the stories of everyday entrepreneurs overcoming barriers and making their dreams a reality.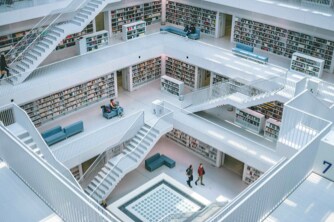 Venture Forward
A new study by GoDaddy revealing the impact of everyday entrepreneurs and their 20 million ventures on the U.S. economy and local communities.